As COVID-19 continues to spread, KOMU 8 will continue to update you about impacts in the community.
Layered bar/line charts with the daily change in newly confirmed cases of COVID-19 reported in each county and a 14-day rolling average of the changes in new cases are available here.
Previous coverage: 
Updates for Thursday, Jan. 14 will become available below:
7:15 p.m.: Missouri House of Representatives cancels session for week of Jan. 18-21
House Speaker Rob Vescovo, R-Arnold, Speaker Pro Tem John Wiemann, R-O'Fallon, and Majority Floor Leader Dean Plocher, R-St. Louis, issued the following statement regarding the decision to cancel session next week:
"Due to the rising number of COVID-19 cases in the building, we are exercising an abundance of caution to protect members, staff, and visitors by canceling session next week. Our goal is to return to work the following week."
5:45 p.m.: Cole County adds 23 new cases
The Cole County Health Department will now show positive case totals by day, which reflects the date the specimen was collected instead of the date the results were received by the Health Department.
This change will cause a delay in the daily totals being reported for the current day. The county is also no longer reporting active or isolated cases.
As of Thursday, there have been 7,174 cases in Cole County, an increase of 23 cases since Wednesday. There have been 263 cases in long-term care facilities.
In the updated graph below, you can see the number of cases added by specimen collection date for the month of January thus far.
There have been 47 deaths in Cole County and 43 deaths due to COVID-19 within long-term care facilities.
According to New York Times data, which is on a two-day delay, the 14-day rolling case average in the county is 34.57.
4:50 p.m.: Callaway County adds 10 cases
Callaway County added 10 cases in the last 24 hours, marking a total of 411 active cases as of Thursday.
According to the Callaway County COVID-19 dashboard, there are an additional 39 cases in the Callaway County Department of Corrections and one in the Fulton State Hospital.
There have been a total of 3,504 cases and a total of 33 deaths in the county since the start of the pandemic.
According to New York Times data, which is on a two-day delay, the 14-day rolling case average in the county is 24.36.
4:30 p.m.: Boone County adds one new COVID-19 death
The Columbia/Boone County Department of Public Health & Human Services reported 96 new COVID-19 cases in the past 24 hours, bringing the total number of active cases to 756.
The county also reported 108 hospitalizations, 35 of which are Boone County residents.  There are currently 24 COVID-19 patients in the ICU and 12 on a ventilator.
The hospital status is currently at yellow.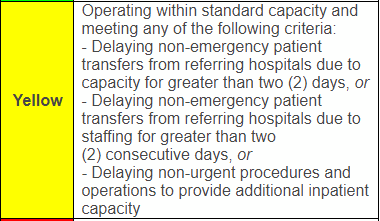 The county also reported one new COVID-19 death Thursday, marking 64 total deaths in the county. According to the department, the individual was in the 55 to 59 age range, marking four total deaths in that age group.
According to New York Times data, which is on a two-day delay, the 14-day rolling case average in the county is 107.07. 
4:15 p.m.: MHA poll shows Missourians' attitude towards the COVID-19 vaccination
The Missouri Hospital Association recently released polls regarding the public's attitude towards the COVID-19 vaccination and distribution.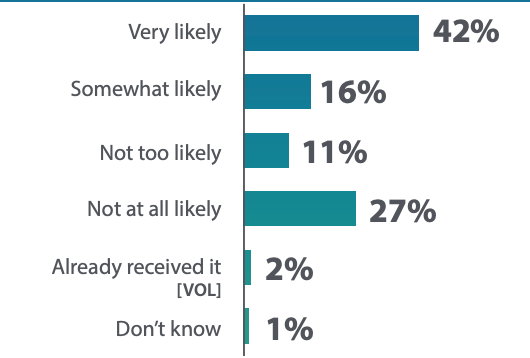 There is a significant portion of Missouri voting adults who are not likely to receive the vaccine, even though it has been determined safe by scientists.
The least likely to get the vaccine included middle-aged voting adults, as well as Republicans or those who identify as conservative. Older voting adults, especially men, as well as Democrats are most likely to receive the vaccine right away.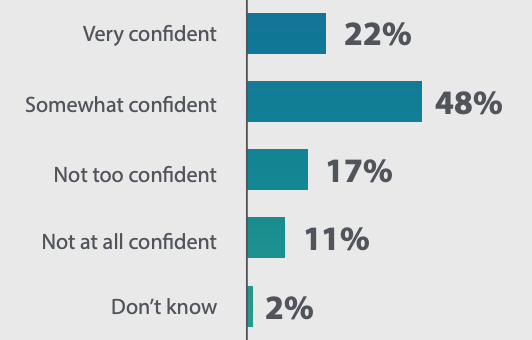 Springfield and St. Louis collar counties are the two areas that are least likely to receive the vaccine when it becomes available.
3:45 p.m.: Missouri State Parks are now open, but indoor spaces remain closed
%Missouri State Park and Historic Site indoor spaces, which include visitor centers, nature centers, offices and museums, will remain closed through Sunday, Feb. 28, according to a news release.
Outdoor activities, including day-use areas, campgrounds, boat ramps and trails, will be available under the normal offseason status.
"Many people will continue to get outside and enjoy our state parks and we will continue to welcome the public," Missouri State Parks Director Mike Sutherland said. "We hope that our state parks will serve as a break from the stress associated with COVID-19 and provide healthy recreation opportunities during the winter offseason."
The park advises the public to come prepared with hand sanitizer and bottled water and to avoid large and congested crowds and please stay home if sick. Face coverings are encouraged when social-distancing measures are difficult to maintain.
3:35 p.m.: Hy-Vee offers COVID-19 rapid antibody testing
Hy-Vee will begin offering COVID-19 rapid antibody testing in more than 250 locations throughout the midwest on Monday, Jan. 18. 
Patients will receive same day test results in as few as 15 minutes after completing the test.
The rapid antibody test will be available for patients who wish to learn if they have been previously infected with COVID-19 in the past.
Patients must register ahead of time and select "antibody test" in order to schedule a testing time, location, and to receive a test voucher. 
As for patients who wish to be tested for the current COVID-19 infection, Hy-Vee continues to offer free COVID-19 lab testing outside more than 180 pharmacy locations.
The test costs $25 and may be purchased with any form of payment, including health savings accounts and flexible spending accounts.
All three Columbia Hy-Vee locations will offer the test, as well as the Osage Beach Hy-Vee.
3:15 p.m.: BBB warns of COVID-19 vaccine phone scams
The Better Business Bureau (BBB) recently came out with a press release alerting the public to avoid COVID-19 vaccine scams.
"Consumers need to be on guard against fraudsters peddling phony treatments, phishing schemes, and other attempts to steal your money or personal information," the BBB said. "Consumers should be particularly vigilant about phishing messages and robocalls impersonating government agencies and organizations such as the Centers for Disease Control and Prevention (CDC) and the World Health Organization (WHO)."
The bureau provided tips on how to combat scams which include researching carefully, having regularly scheduled doctor check-ins, and ignoring calls for immediate action.
The BBB advises the public to double-check any links received to ensure scams relating to the COVID-19 vaccine are not prevalent.
9:30 a.m.: Missouri reports 2,546 new COVID-19 cases
The Missouri Department of Health and Senior Services added 2,546 new COVID-19 cases in the last 24 hours. The total number of cases in Missouri now stands at 431,957.
The state also reported 7 new deaths in the last 24 hours. This brings the total number of COVID-19 related deaths to 6,201 since the pandemic began.
The state also reports hospitalizations and hospital bed capacity, but it is on a two-day delay. There are 2,614 total hospitalizations in the state with 33% remaining total hospital bed capacity.
In the last seven days, there have been 16,982 positive cases of the virus. The single-day case average now stands at 2,426.
As of Nov. 19, DHSS has moved to report only the CDC-method positivity rate. As of mid-November, over 1.7 million Missourians have already been tested by PCR at least once. As a result, if they test negatively again, they will not be counted in the latest 7-day state-method positivity rate.
The CDC's method has a 16.3% positivity rate.
The World Health Organization (WHO) recommends positivity rates in testing should remain at 5% or lower for at least 14 days