COLUMBIA — University of Missouri System leaders are banking on medical breakthroughs as they prepare to unveil the Roy Blunt NextGen Precision Health Building on Tuesday.
The nearly $214 million dollar building at MU is just one part of the UM System's NextGen Precision Health Initiative that will span across all four campuses. Precision health is a medical approach that looks at a person's genetic material, environment and lifestyle to optimize research in clinical treatment.
"While we were constructing the building, we were able to attract top researchers from universities around the country that are going to come to this university and make their mark in developing a type of federal NIH, NSF and DOD projects that will elevate our performance in research," University of Missouri System President Mun Choi said. "We're very excited that this building has taken foothold right here in Columbia."
The NextGen Precision Health Building is 265,000 square feet. It will be used for both research and clinical work. The NextGen initiative will focus on cancer, vascular and neurological diseases. System officials also expect NextGen to cross paths with the nuclear reactor at MU to look into radiopharmaceuticals.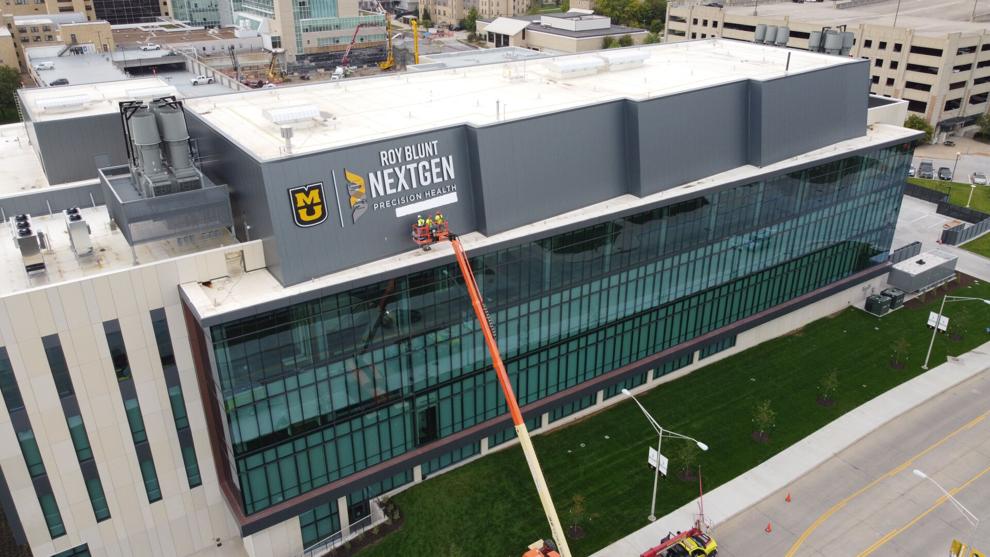 UM System officials expect NextGen to house 60 principal investigators for precision health research: half of those staff will be newly recruited and half will come from the UM System. Choi said the system approved about 50 precision health faculty members as of mid-October.
But at the root of it all, MU Executive Vice Chancellor for Health Affairs Richard Barohn said NextGen is about the patients.
"I really want Missourians to understand that if they get a serious healthcare problem, they don't have to go to Texas, they don't have to go to Mayo Clinic in Minnesota, they don't have to go to San Francisco or New York, they can come right here, the University of Missouri and be part of the NextGen enterprise and and get taken care of right here," Barohn said.
Barohn said he thinks NextGen could start patient trials in the next two to three weeks. It's something that the Precision Health Initiative at Indiana University has been doing for more than five years.
"People realize that there isn't a one-size-fits-all for almost any disease," said Tatiana Foroud, Indiana University's associate dean of research affairs. "Every health care system has to get ready for this."
Indiana University launched its Precision Health Initiative in 2016 with the goal of curing and preventing multiple myeloma, triple-negative breast cancer and childhood sarcoma. As of August, Indiana University said initiative faculty have been awarded more than $400 million in grants.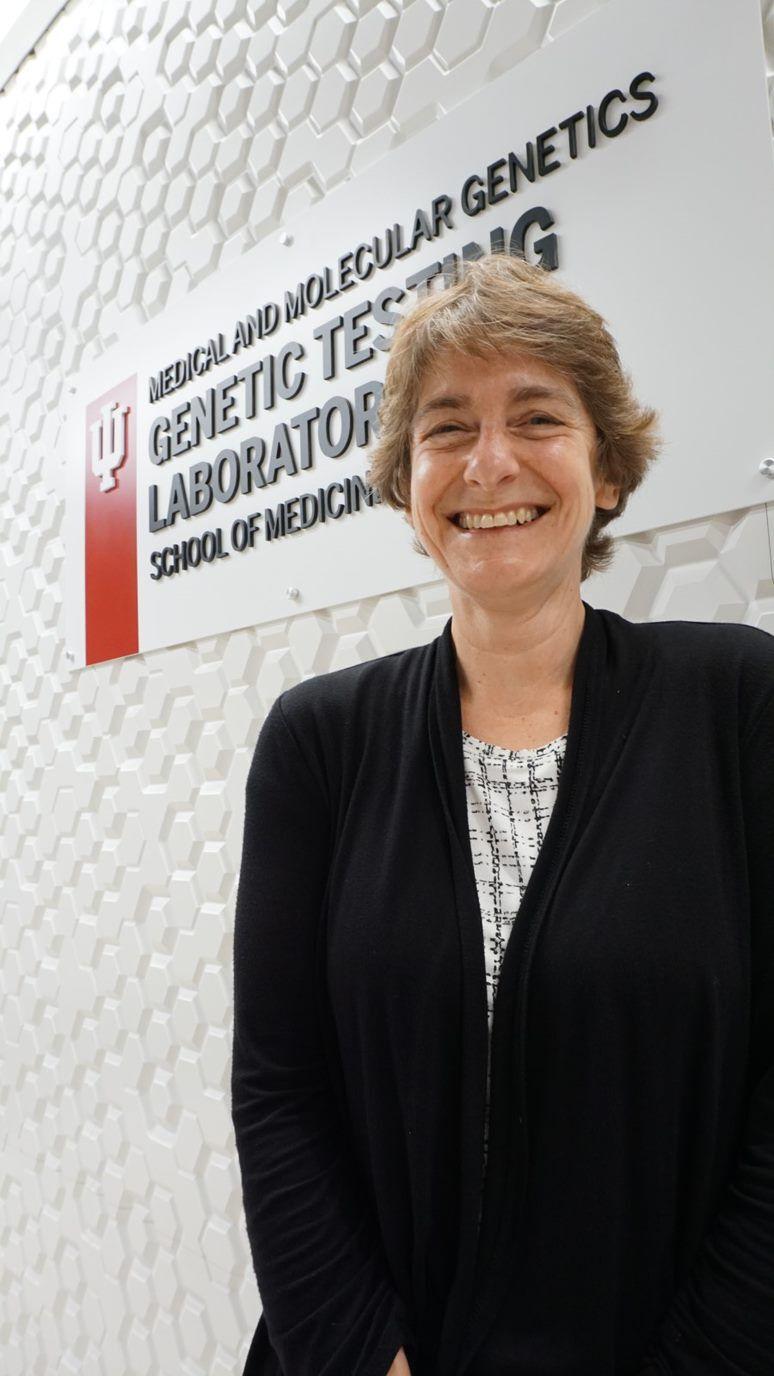 For Erin Conboy, the director of the Undiagnosed Rare Disease Clinic at Indiana's institute, precision health brings opportunities.
"It wouldn't have happened without that funding," Conboy said. "I feel incredibly lucky to be able to see these patients, help them try to give them hope to find you know and to potentially find an underlying cause for what's going on."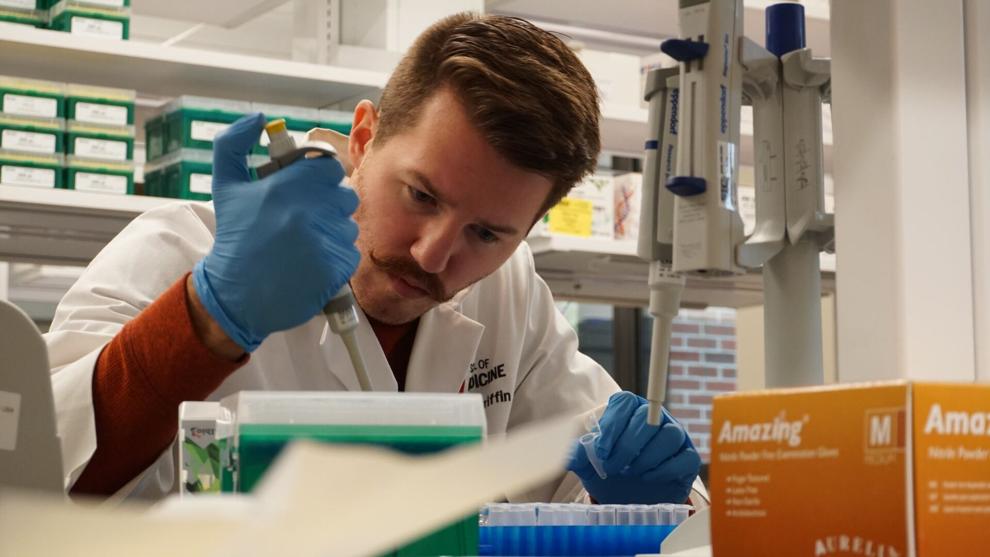 Barohn said he hopes to see just that when the building opens its doors.
"I'm convinced that here at the University of Missouri, we have the vision, we have the leadership, that's able to put together the infrastructure in recruiting the scientists that can tackle these huge problems," Barohn said. "I think we're gonna see it in three or four years, this building is going to be totally full. Everyone in this building is going to have federal and or industry funding to tackle new diseases."
The UM System first announced the early version of NextGen, the Translational Precision Medicine Complex, in the summer of 2017.
In November 2017, the UM System Board of Curators approved a 5-year capital plan that listed the complex's cost at $150 million. The price tag jumped in September of 2018 when the complex projections came in at $220 million.
On Monday during KOMU 8 News at 10, reporters investigate how the university funded the building and plan on keeping doors open for operation.