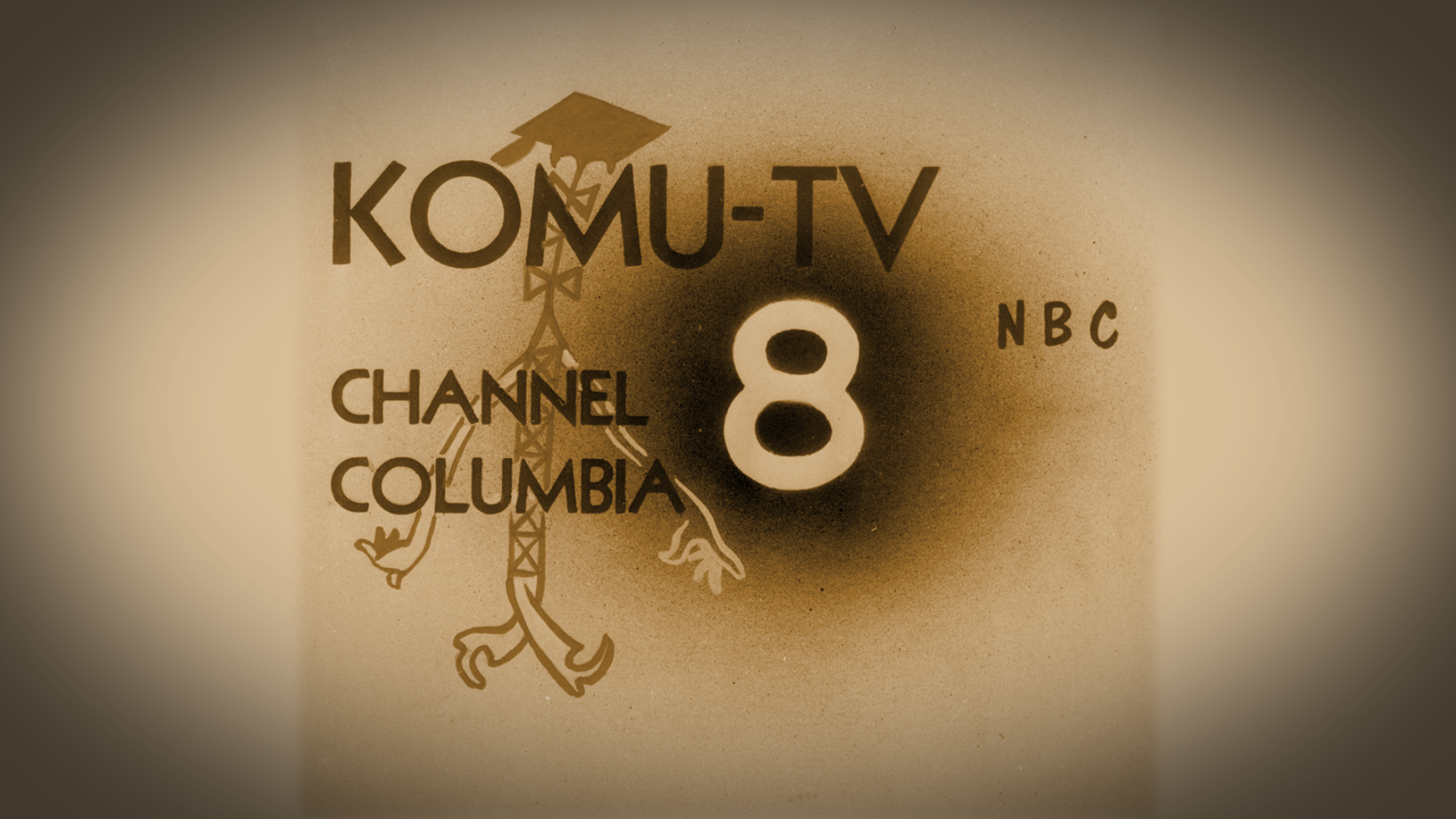 Station History
On December 21, 1953, KOMU 8 broadcast its signal for the first time. The station is a full-powered NBC affiliate operating as an independent commercial property. As such, KOMU 8 is the only major network affiliate in the United States that acts as a university-owned commercial television station utilizing its newsroom as a working lab for students. Recognized throughout the broadcast industry as the premiere training ground for television journalists, KOMU 8's newsroom creates a real-life lab experience for students attending The University of Missouri prestigious School of Journalism.
Students have always been a part of the KOMU 8 experience. The station went on the air as an experiment of sorts, the brainchild of journalism professor Edward C. Lambert. Students served as interns in the early years, but in 1970, that all changed. Students began to fill the roles of reporters, writers, producers, and photographers for all the station's newscasts. Those students have gone on to work at the network level, in every state, and around the world.
The station is located on Highway 63 just south of Columbia. Our antenna rises 774 feet above the ground sending out a digital signal of 13,600 watts. More than 150 thousand families live in KOMU 8's coverage area. KOMU 8 generates all its revenue from advertising with no state funding, and reinvests all surplus cash in continuous development of its educational mission.
While KOMU 8 strives to bring the best education to its students, the news station also works to bring Mid-Missouri the best news coverage and has received numerous awards for its on air news coverage.
Mission and Core Values
KOMU 8 is an information communication leader, building upon our University heritage to actively touch and improve the lives of people and communities we serve.
We believe KOMU 8 exists to serve individuals and communities in mid-Missouri.
We believe KOMU 8 must be a credible and relevant source for news and information.
We believe KOMU 8 must reflect the opinions and aspirations of the people of mid-Missouri.
We believe KOMU 8 provides a vital information link that strengthens the communities we serve.
We believe KOMU 8 must operate with the utmost integrity that reflects positively on the University of Missouri.
We believe KOMU 8 teaches the highest journalism standards in a unique learning environment that is a resource for the entire broadcast industry.
We believe KOMU 8 must provide results for its advertisers.
We believe creating a working environment that attracts the best and brightest talent is a distinct competitive advantage and the basis of our excellence.
We believe KOMU 8 must strive to maintain its regional broadcast leadership.
Notable Alumni
Students have always been a part of the KOMU 8 experience. The station went on the air as an experiment of sorts, the brainchild of journalism professor Edward C. Lambert. Students served as interns in the early years, but in 1970, that all changed. Students began to fill the roles of reporters, writers, producers, and photographers for all the station's newscasts. Those students have gone on to work at the network level, in every state, and around the world. The list is always changing, but among the more notable alumni working on-air at the networks are:
| | |
| --- | --- |
| ABC News | Elizabeth Vargas |
| NBC News | Mark Potter |
|   | Shelley Smith |
| CBS News | Russ Mitchell |
| ESPN | John Anderson |
|   | Mike Hall |
|   | Michael Kim |
|   | Matt Winer |
| CNBC | Philip J. LeBeau |
| Fox News | Marla Cichowski |
|   | Jon Scott |
| CNN | Sophia Coi |
|   | Chuck Roberts |
|   | Andrea Sanke |