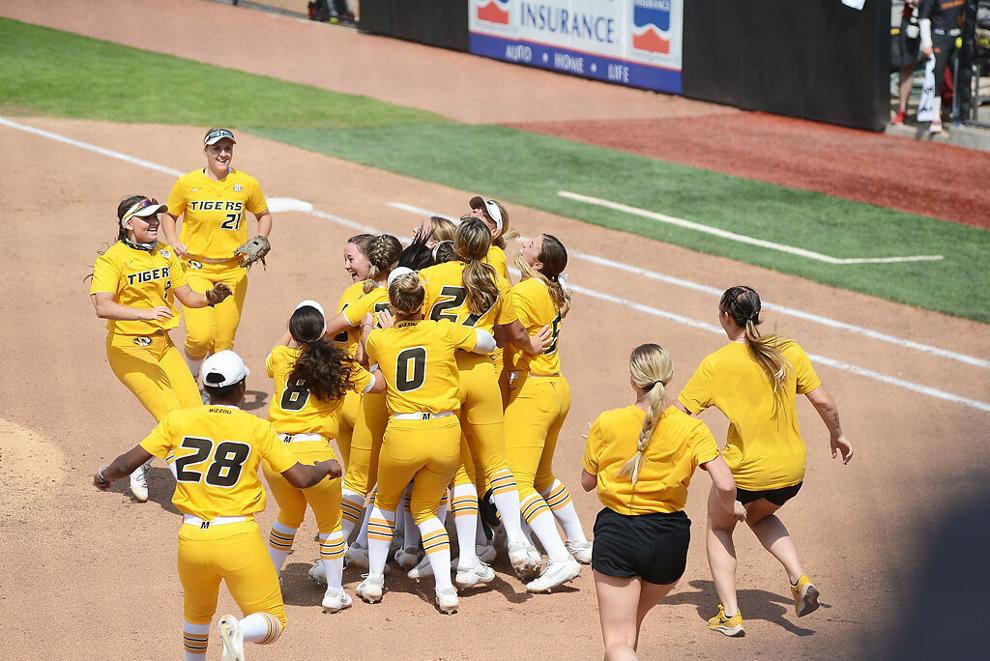 COLUMBIA- Jordan Weber threw the first no-hitter for Mizzou Softball in the postseason since Chelsea Thomas in 2011 and the Tigers swept their way into the Super Regionals with a 5-0 win over Iowa State on Sunday.  Mizzou won the Columbia Regional and advanced to the second weekend of the NCAA Tournament for the first time since 2016.
"They want it so bad," said head coach Larissa Anderson.  "They want it for our community, for our fans and our donors and for each other."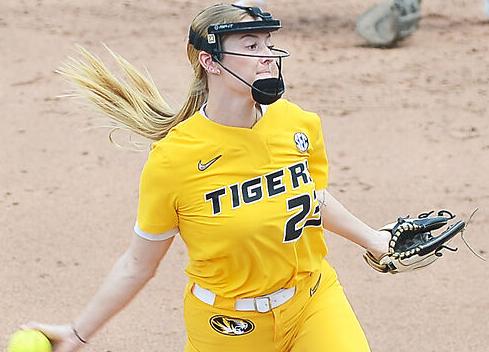 Weber struck out 7 Cyclones en route to her first career no-hitter.  The Sophomre from Lee's Summitt, MO threw a complete game, one-hit shutout against UIC to open the Regional on Friday night.  After striking out Kasey Simpson for the final out of her historic performance, Weber jumped into the arms of Senior catcher Hattie Moore and the two were soon engulfed on the field by their teammates.
"Not only was I pumped for her, that she got a no-hitter and being just proud of her, I'm proud of the whole team," said Moore.
"All I saw was Hattie running at me and just the excitement and the emotion that the team gave off was amazing," said Weber.
It was a successful and emotional weekend for a program that returned to the form fans became used to a decade earlier.  The Tigers hosted a Regional at Mizzou Stadium for the first time ever.  Mizzou Stadium opened in 2017 and was conceived of out of Mizzou Softball's run of 3 straight Women's College World Series appearances from 2009 to 2011 and the 8 straight Regionals that University Field hosted from 2009 to 2016.  But numerous coaching changes and a NCAA scandal that led to a one year postseason ban hung what Larissa Anderson called "a black cloud" over the program when she took over in 2019.  In less than three full seasons, Anderson returned Mizzou Softball to its previous glory.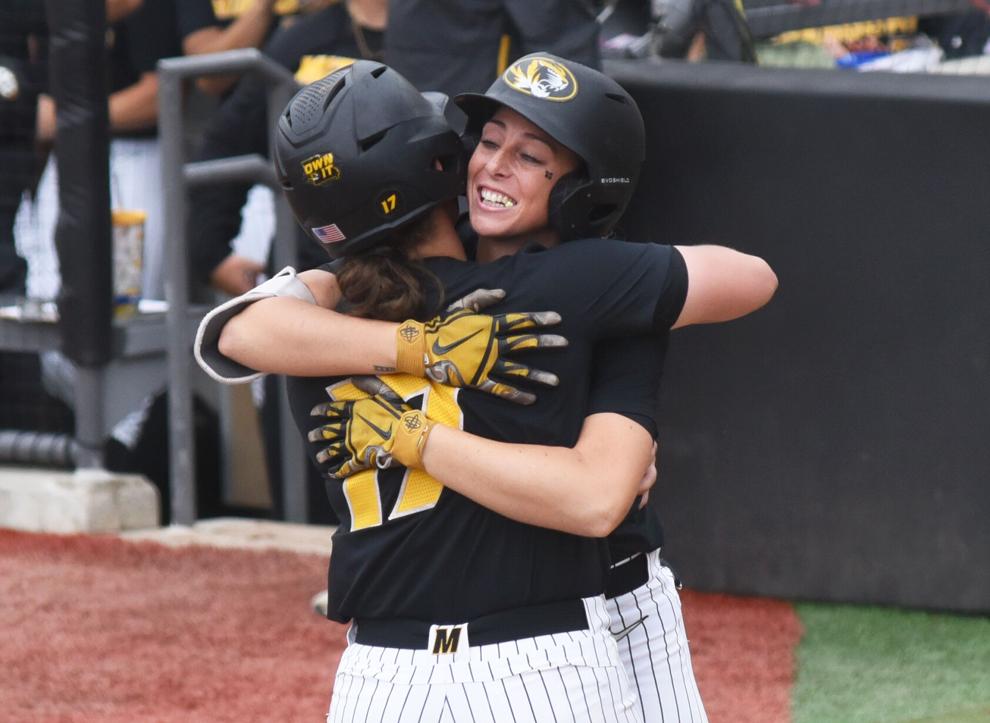 "You look back to our Senior class and Cayla Kessinger in particular," said Anderson referring to Mizzou's fifth year Senior Designated Player.  "She's been here 5 years and what she's had to endure and go through in terms of adversity and now they're playing the game that they love without any restrictions or the black cloud over their head."
"Coming from where I came my Freshman year and all of the girls that played with me there, we've come a really long way, " said Moore.  "We've gone through different coaching changes and players quitting and NCAA violations that we went through.  It's just been a really up and down road and just to get this win and move to Supers is something that we've always dreamed of."
"They just want to go out and show everybody that they deserve to be at the top and they just continue to go out and do that every single day," said Anderson.  "I can ask them to do anything and they're going to do it.  And vice versa, I would do anything for them, because they've bought-in."
Missouri will host a NCAA Super Regional for the first time since 2013 when the James Madison Dukes come to Mizzou Stadium for a best two-out-of-three series next week.  JMU shocked 9th seeded Tennessee and won the Knoxville Regional.  Dates and times for games in the Super Regional round will be released by the NCAA at a later time.