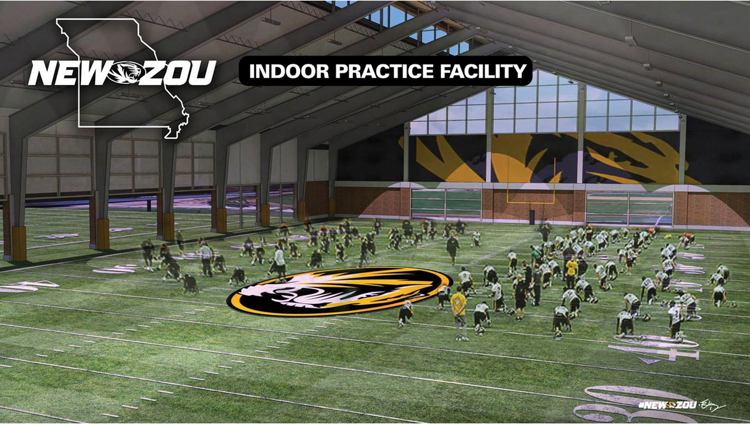 COLUMBIA- An anonymous donor has kick-started the Mizzou football team's efforts to build a new, indoor practice facility with a $10 million gift.  The Missouri Athletic Department announced the gift in a news release on Tuesday afternoon that included a rendering of the proposed facility.
The release stated that a site for the new building has not been chosen but the athletic department plans to have a complete proposal for the UM System Board of Curators to consider by the end of January.  That plan is set to include the "project scope" in addition to a budget and a plan for raising the money needed to fund the project.  Mizzou Athletic Director Jim Sterk stated in the news release that building a new facility for the football team will help the entire Department.
"By building a dedicated indoor facility for the football program, we will be able to turn the Devine Pavilion over to our softball, baseball and women's soccer teams to utilize on a year-around basis."
The Devine Pavilion is currently Mizzou's only indoor practice facility for all programs.  Built in 1998, Devine does not have a full-length football field and is frequently booked solid with athletes from numerous programs using the space during colder months and inclement weather.