COLUMBIA - The Missouri offense sprinted to an early lead in the first half and improved to (2-1) on the season with a 59-28 win over Southeast Missouri State.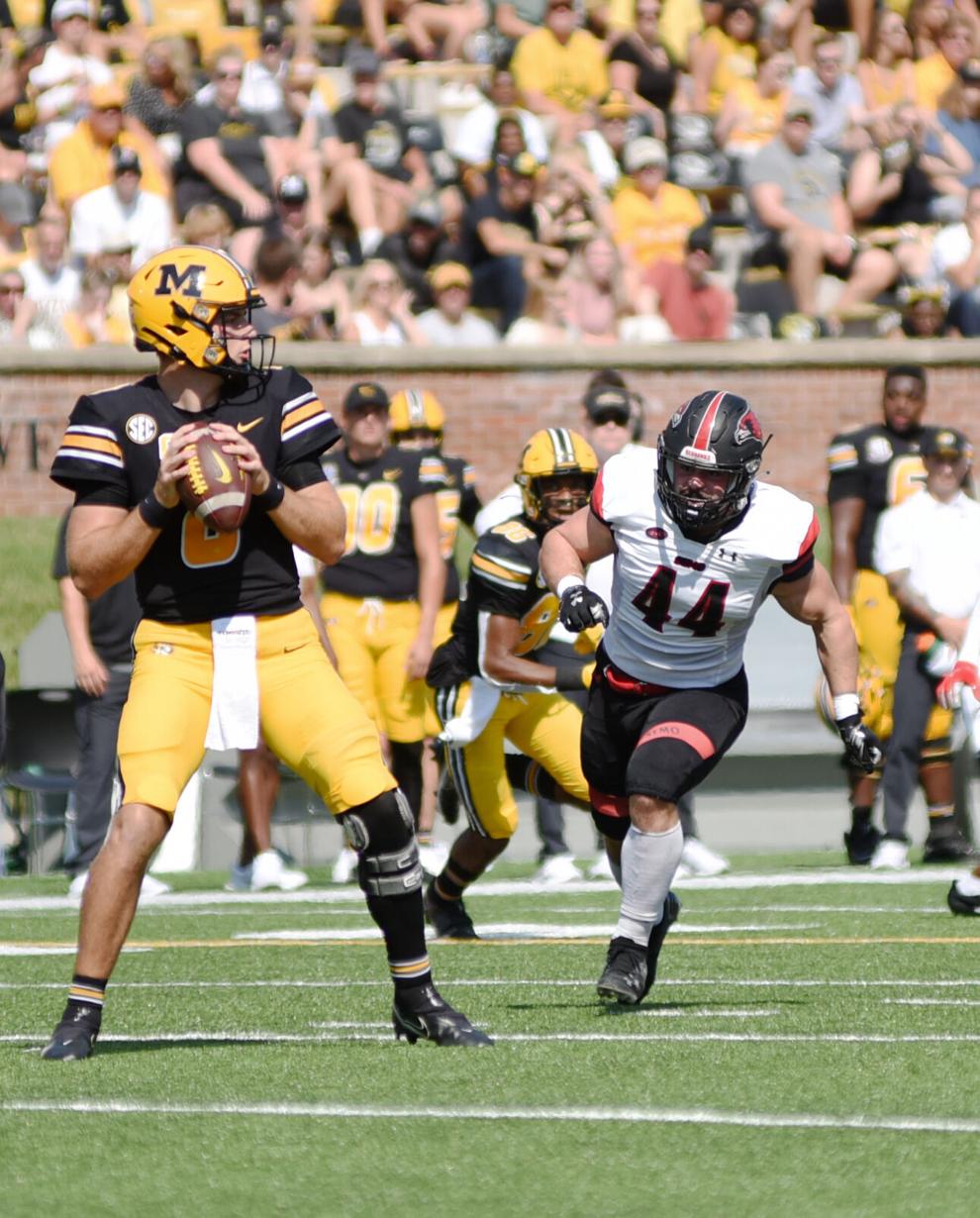 The Tigers scored on 9 of 11 drives on the day, including their first 8, on their way to a convincing victory.  Quarterback Connor Bazelak finished a short outing 21-30 passing for 346 yards and 3 touchdowns, all in the 1st half.  Bazelak gave way to backups Brady Cook and Tyler Macon in the 3rd and 4th quarters with Mizzou comfortably ahead 38-0 at halftime. The 38 first half points were the most under Eliah Drinkwitz since he became Mizzou head coach.
"I thought it was good just to get the young guys going," said Missouri quarterback Connor Bazelak. "A lot of those guys don't have a lot of experience, so just getting that chemistry in-game is really important."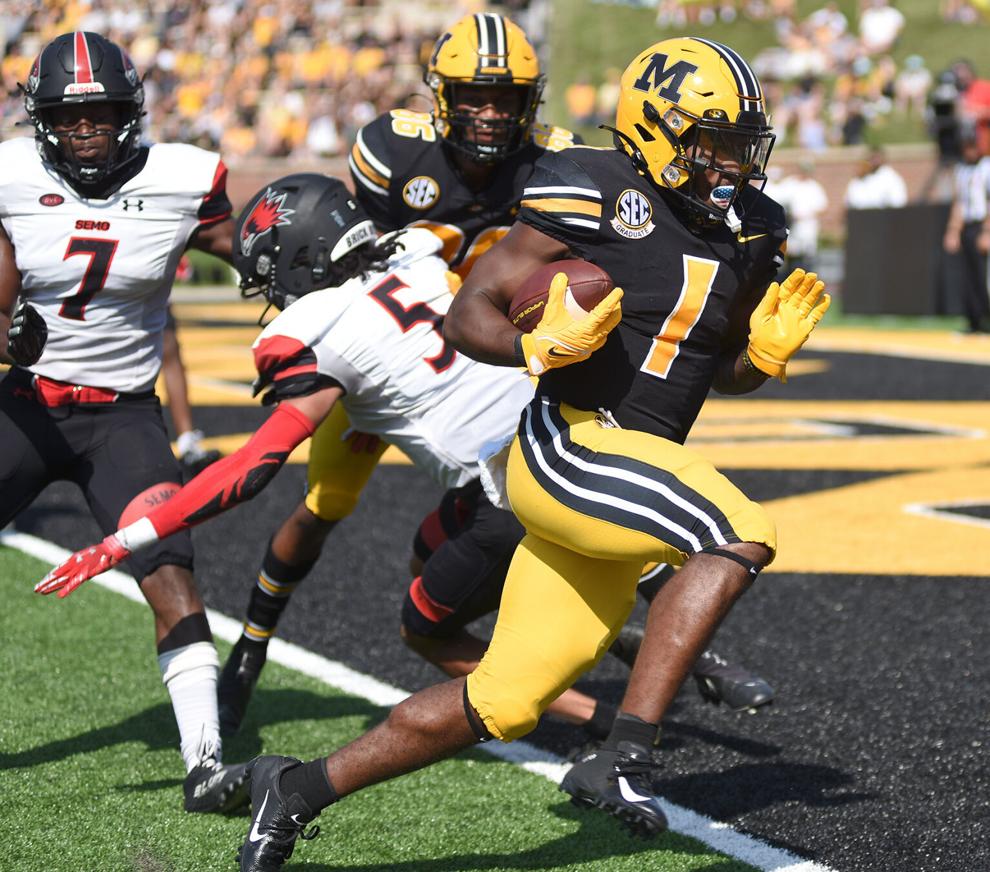 Missouri running back Tyler Badie scored three touchdowns in the first half, two rushing and one receiving.  He finished with 81 rushing yards and also sat the entire 2nd half.
"[I] was basically just telling them, let there not be a drop off," Tyler Badie told the younger runningbacks during halftime. "Keep pushing, keep pushing."
Brady Cook opened up the second half scoring with a touchdown pass to running back Elijah Young. Tyler Macon also threw a 65-yard touchdown pass to wide receiver JJ Hester later in the third quarter.  Walk-on running back Michael Cox capped the Missouri scoring with a 55 yard touchdown in the 4th quarter.
"I'm really proud of both Tyler Macon and Brady Cook for leading touchdown drives," said Drinkwitz. "That's not easy to do no matter who it's against, so  really proud of those guys."
The Missouri defense also dominated the first half, forcing SEMO to punt five times with no drive exceeding 20 yards.
Kris Abrams-Draine intercepted SEMO quarterback CJ Ogbonna on the opening of the second half. That was the lone highlight in the second half for the Missouri defense which allowed four Redhawk touchdowns in the 3rd and 4th quarters, primarily with backups in the game.  
The Redhawks outscored the Tigers 21-7 in the 4th quarter.
"Obviously in the second half we had a lot of different people with an opportunity to play, which is good," said Drinkwitz. "But it's also a reality for some of these guys that they have to put a lot more work and attention to detail in and continue to develop."
The Tigers will go on the road to play the Boston College Eagles next Saturday at 11 a.m. in Chestnut Hill, MA.