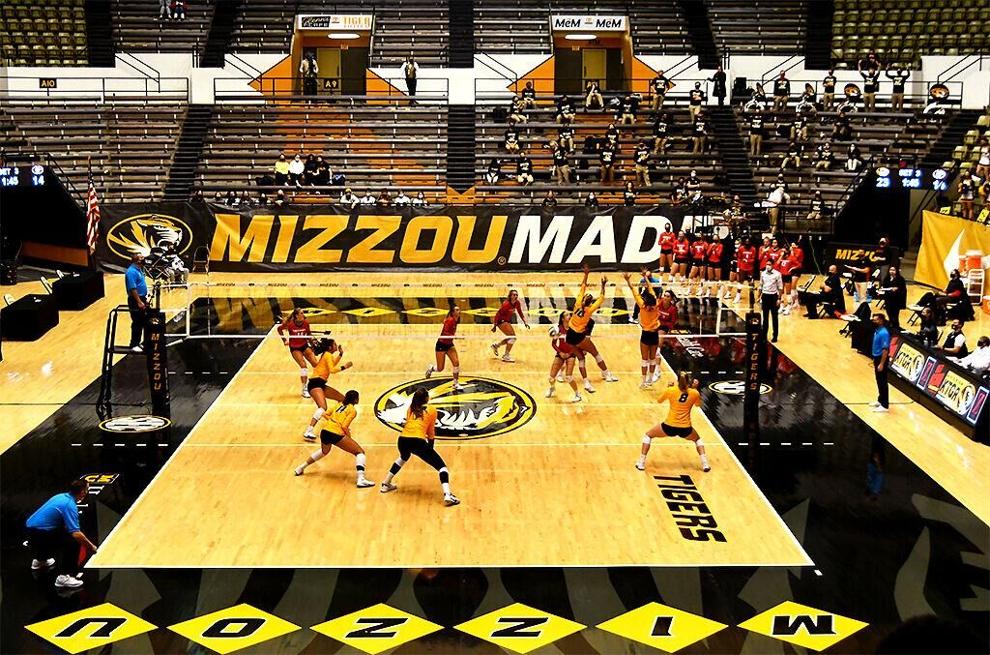 COLUMBIA- After grinding through a nine month long, split season that started with practices back in August the Missouri volleyball team is finally ready for postseason play.  The Tigers were one of the last teams selected for the NCAA Tournament, which is being played with a reduced field of 48 teams instead of the usual 64 due to the pandemic.
The entire Tournament will be played in a "bubble" in Omaha, Nebraska.  Missouri opens with South Dakota at 11:00 am on April 14th.  It will be nearly three weeks between the Tigers' last regular season game and their Tournament opener.  Mizzou won four straight games to close the regular season after a three match losing streak had thrown them mid-way through their Spring season.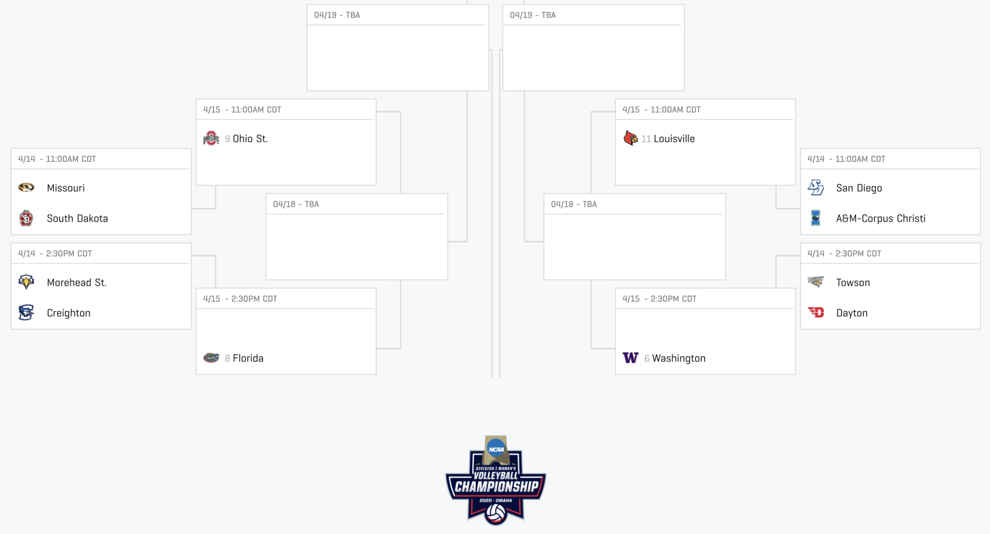 "I think that it built confidence," said setter Andrea Fuentes of Mizzou's four game winning streak.  "I think that's what you want at the end of the day.  You want to rebuild that confidence after a loss and know that that doesn't define you.  So I think that we were able to do that those last four games and take care of business."
The Tigers have used the time off and the ten days they still have to prepare to "reset" their season.  Mizzou, like many college teams, has been playing games since early October with a winter break between the Fall and Spring schedules.  It has been an unprecedented season for college volleyball and the grind has worn on players at times.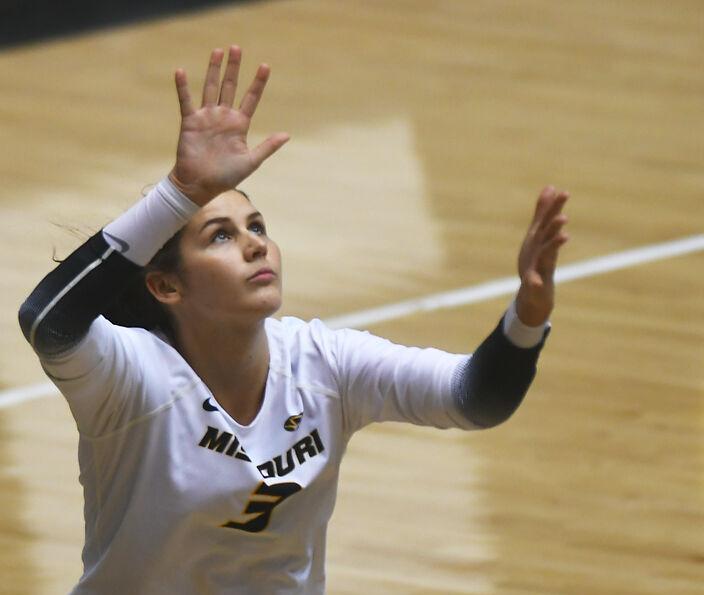 "I think even coming in this morning you could feel the vibes in the gym," said outside hitter Anna Dixon.  "They were great.  And I think we've talked as a team a lot that of course we've had an up and down season. It's been 9 months, it's been a hard season but we might as well go in and go as hard as we can."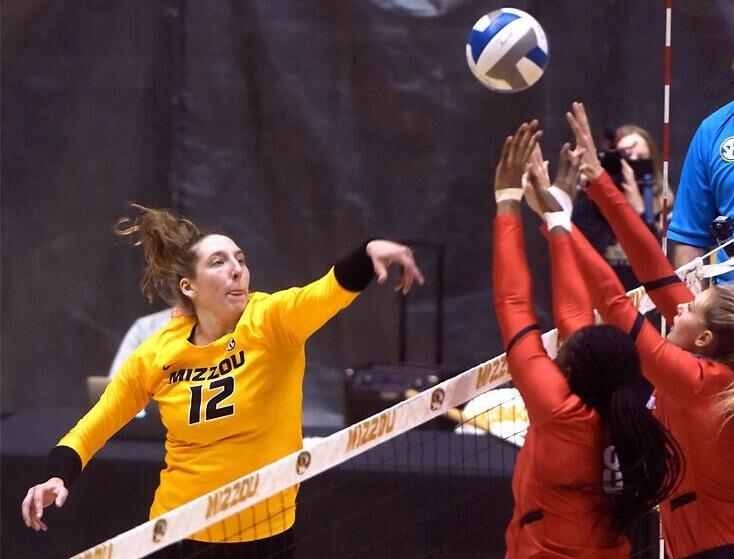 Mizzou features three All-SEC selections in  outside hitters Kylie Deberg and Anna Dixon and setter Andrea Fuentes.  But preparation will be just as important as talent.  Missouri head coach Josh Taylor will put his team through several detailed practices in the run up to the Tournament as the Tigers look for their first Sweet 16 since 2017. 
"I believe that in tough moments you're not going to rise to the occasion, you're gonna sink to the level of your training," said Taylor.  "We need to be training really, really well.  We as a staff are meeting about it a lot, finding specific things we need to be efficient at to be effective in the Tournament."
Should Mizzou defeat South Dakota next Wednesday the Tigers would face Ohio State.  The Buckeyes are the 9th overall seed in the Tournament and earned a first round bye along with all of the top 16 seeds.  The last time Missouri advanced past the second round in the NCAA Tournament they defeated another Big Ten team, Purdue, to make it to the Sweet 16.