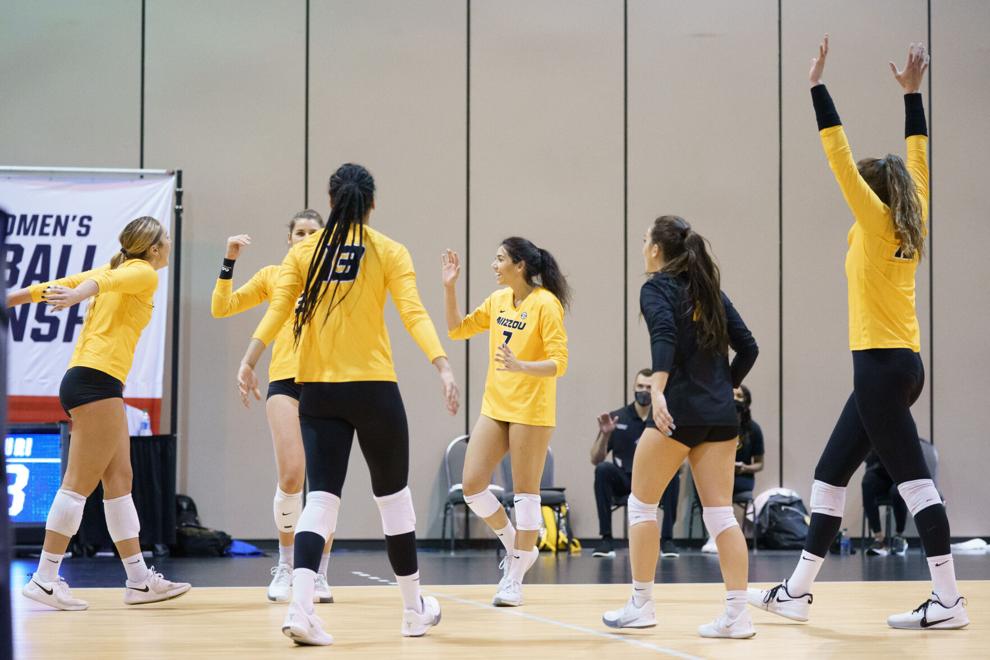 OMAHA- The Missouri volleyball team swept South Dakota 3-0 on Wednesday, extending its streak to 7 consecutive 1st round wins in the NCAA Tournament.  Mizzou got better as the match went on, sweeping the Coyotes 25-21, 25-17 and 25-15.   
"The NCAA Tournament is its own beast," said head coach Josh Taylor.  "It's really hard to get here and being here is a privilege and with that comes a lot of pressure."
"I think being able to get those jitters out is something that I'm really grateful for."
"I thought we executed our gameplan really well and just did our jobs and did what we needed to get done," said senior outside hitter Kylie Deberg.
Deberg led Mizzou with 16 kills.  The Senior All-American added 10 digs for her 8th double-double of the season.  While Mizzou swept the match South Dakota led at several points, including for much of the 2nd set.  Deberg said that challenge was a good way to open the NCAA Tournament.
"It wasn't our best volleyball at all and knowing that it was just 'ok' we can play so much better than that against a better team," said Deberg.  "It gives us a lot of hope and a lot of confidence that we can play really well tomorrow."
"I think it's always good to face that in the beginning early on," said senior setter Andrea Fuentes, who had 39 assists and 3 kills in Mizzou's win over South Dakota.  "It's only gonna get harder from here and we are really aware of that.  In spite of those moments I think there was never a doubt in our minds that we're gonna win this game."
"It required us to rely on one another and solve a tough problem together as a group," said Taylor.  "I think towards the end of the match we saw more consistency."
"Being able to play today and play well and create solutions to problems that we faced, I'm really happy with."
The Tigers set up a 2nd round match-up with 9th seeded Ohio State Thursday at 11 am CT in Omaha.