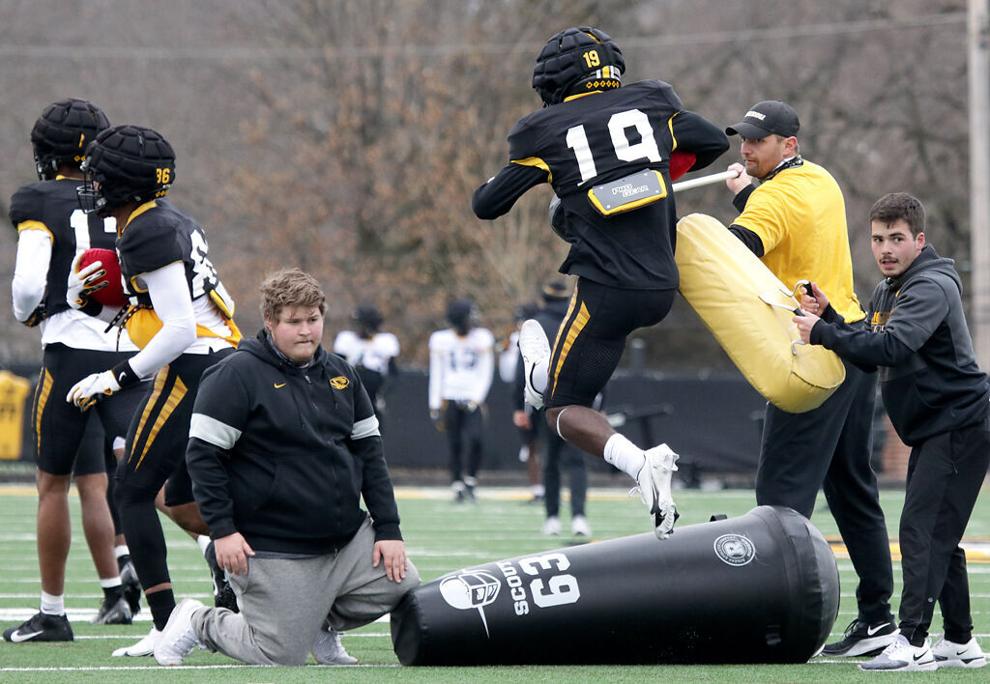 COLUMBIA- A day after landing the top rated high school wide receiver in the country, Luther Burden from East St. Louis, Mizzou lost another wide out from the Gateway City.  Sophomore Ja'Mori Maclin announced on Twitter that he has entered the Transfer Portal.
All love Mizzou 🖤 @RivalsPortal ( My DM's are open for coaches ) pic.twitter.com/aHwWvIjFRE

— Ja'Mori Maclin (@jaymaclin2x) October 20, 2021
Maclin struggled to find the field in two seasons at Missouri.  He caught one pass as a true freshman in 2020 and a preseason arm injury slowed his progress as a Sophomore.  Maclin had just recently returned to action after suffering a broken forearm in Fall Camp.  He did not catch a pass in the one game he played in against North Texas two weeks ago.
Speaking on the weekly SEC coaches teleconference Mizzou head coach Eliah Drinkwitz was supportive of Maclin's decision.
"I wish Ja'Mori all the best," said Drinkwitz.  "He was nothing but a great teammate while he was here.  I'm just sorry that it wasn't the right fit for him and ultimately I wish him the absolute best wherever he lands."
"I know that Mizzou meant a lot to him and his family."
Maclin, the cousin of former Mizzou All-American wide receiver Jeremy Maclin, was a highly regarded recruit coming out of Kirkwood High School in suburban St. Louis.  A 3 star prospect according to multiple recruiting websites, Maclin chose Mizzou over Kentucky, Kansas, Iowa State, Indiana and others.
Maclin made sure to point out on Wednesday that the commitment by 5 star wide receiver Luther Burden on Tuesday had nothing to do with his decision.
Me leaving has nothing to do with other players coming in. I love to compete!

— Ja'Mori Maclin (@jaymaclin2x) October 20, 2021
"My leaving had nothing to do with other players coming in," said Maclin on his Twitter account, adding, "I love to compete!"