Marcus Johnson — Missouri football assistant head coach, offensive line coach and run game coordinator — has left the Tigers to join Purdue's staff as the Boilermakers' offensive line coach.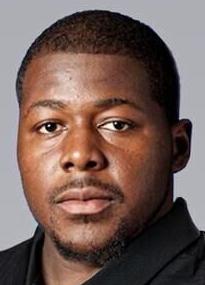 Johnson's move to Purdue was initially reported Friday by 247Sports' Chris Hummer. Purdue confirmed those reports with an official release Tuesday morning. 
The former MU coach leaves Columbia after spending three seasons with the Tigers. He'll join former MU defensive coordinator Ryan Walters, who is the current Purdue head coach. The two coached together at MU during the 2020 season, when Johnson served as offensive line coach. 
Johnson is highly respected within the MU program and played a major role in the success of former running backs Larry Rountree III and Tyler Badie, both of whom currently play in the NFL. 
In 2021, he helped Badie set MU's single-season rushing record, and he helped Rountree rush for 972 yards and 14 touchdowns across 10 games the year before.
Johnson also coached current Chicago Bears offensive tackle Larry Borom to a career season at MU in 2020. Current Missouri offensive tackle Javon Foster is expected by many to be drafted in 2024.
Missouri has yet to comment on Johnson's departure, and it is unclear at this time who will fill his role. 
Former Indiana OL coach frequents spring practice
An MU spokesperson confirmed to the Missourian that former Indiana OL coach and run game coordinator Darren Hiller has been working with the Tigers' offensive line throughout spring camp. Hiller has been at "almost every" practice since late February.
The spokesperson could not confirm if Hiller has been hired in an official role, whether it be an analyst or different position.
Hiller spent five seasons in that role at Indiana, and he was a month into his sixth when he was fired in October. Before that, Hiller served as co-offensive coordinator at South Florida in 2016, and he previously coached offensive line at Cincinnati from 2013 to 2015, Nevada in 2012 and Arkansas State from 2002 to 2011.
Although Missouri coach Eli Drinkwitz coached at Arkansas State from 2012 to 2013, he and Hiller have never coached together until this spring. He did coach with defensive line (edge) coach Kevin Peoples in 2020 and 2021 at Indiana and also from 2002 to 2009 at Arkansas State.
Under Hiller, Indiana led the Big 10 in fewest sacks allowed per game in 2020, with 1.25. The Hoosiers posted prolific numbers in 2019 as well, finishing second in passing offense and third in total offense.
The run game struggled throughout Hiller's time at Indiana, though. IU never finished above eighth in yards per carry during his tenure.