COLUMBIA-- For the first time in nearly seven years, Missouri men's basketball is ranked.
The Tigers came in at No. 16 in The Associated Press Top 25 on Monday. This comes on the heels of an 81-78 win over then-No. 6 Illinois, bringing Missouri's record to 5-0 for the first time since the 2013-14 season.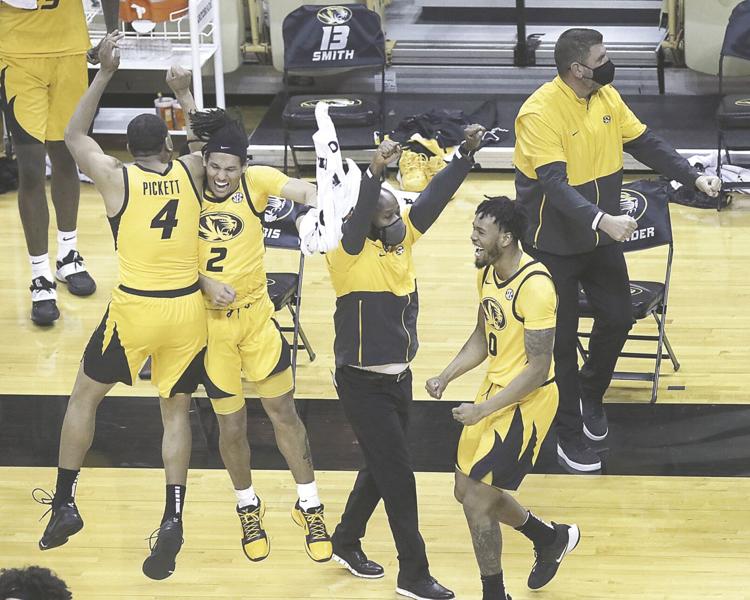 The Tigers made the biggest leap of any team this week, moving up to No. 16 after previously being unranked last week.
With two Top 25 nonconference wins, over Oregon and Illinois, Missouri is one of only five teams with multiple Top 25 wins.
The last time Missouri was ranked nationally was Jan. 6, 2014, when the Tigers were No. 21 after a 12-1 start to the season. Missouri's No. 16 ranking is its highest since being ranked No. 10 on Jan. 7, 2013.
No. 10 Tennessee joins Missouri as the only other Southeastern Conference team in the rankings. The two teams face off against each other in their SEC opener Dec. 30 at Mizzou Arena. 
The Tigers also came in at No. 18 in the coaches poll. Virginia and Rutgers are the only two teams that are ranked ahead of Missouri in the coaches poll but not in the AP.