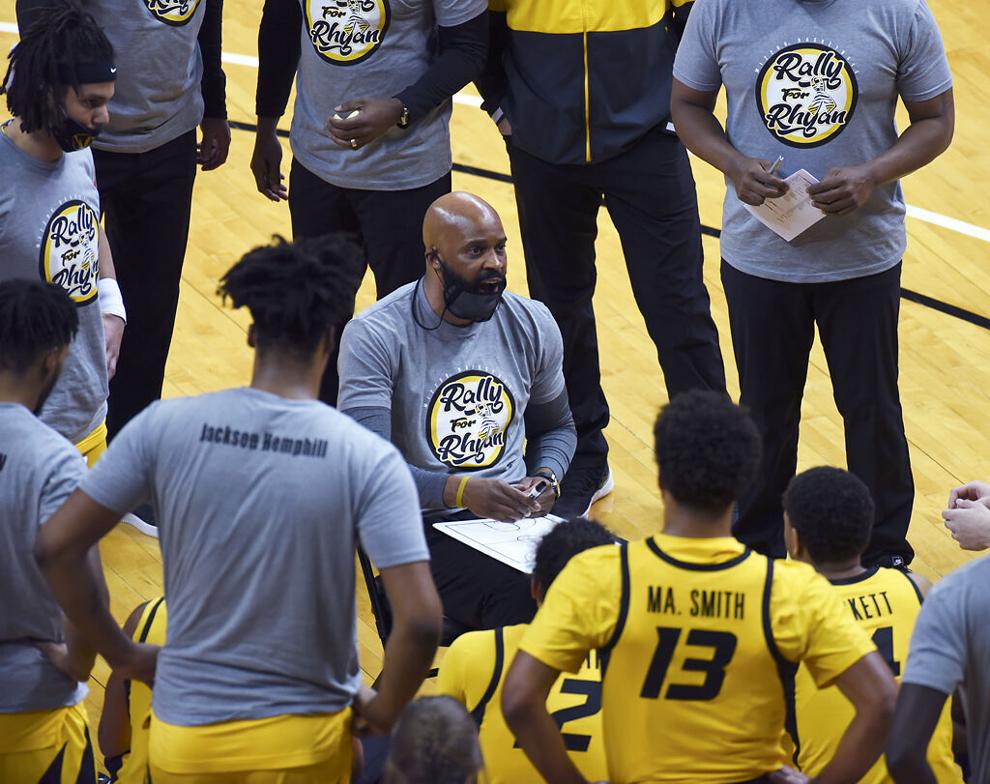 COLUMBIA- Reeling thanks to a three game losing streak and missing their top scoring threat for two of those games, the Mizzou men's basketball team sought any way possible to regroup.  A players-only meeting before their road game Saturday at South Carolina opened the door to a bounce-back win.
"We knew that the three game skid did not reflect us," said senior guard Drew Buggs on Monday.  "We don't make excuses so we just had to regroup and just tell ourselves that we had to get back to the way we were playing earlier in the season."
By the time the final buzzer sounded in Columbia, SC one thing was clear:  the meeting worked.  After three straight frustrating losses, the Tigers never trailed in the second half at Carolina and snapped the streak with a 93 to 78 win.
"We looked more like Mizzou Basketball," said assistant coach Marco Harris.  "I don't think we looked like the Mizzou basketball team vs Ole Miss, Arkansas and Georgia.  I think we got back to playing Mizzou Basketball.  I'm not sure what they talked about but I hope it helped and it continues to translate the rest of the year."
The rigors of the season had begun to pile up on the Tigers during the losing streak.  The team meeting without coaches in the room allowed the players to speak freely to each other and hit reset before the season's stretch run.
"It's a long season, it's a weird season and the SEC is tough," said Buggs.  "Every game is a battle and we realize that.  We realized that we're still in a great position heading into this final stretch of the season.  It wasn't the end of the world but at the same time we couldn't just keep going down that same path that we were headed down."
"We wanted to just clear the air," added Buggs.  "This is a veteran group and we don't have anybody that's afraid to just let everybody know that we need to just pick it up and we need to be better, that we weren't playing to the level that we're capable of."
The Tigers felt refreshed leaving that players-only meeting.  That newfound confidence plus the return of Jeremiah Tilmon, who led Mizzou with 17 points after missing back to back games due to a death in his family, energized the Tigers against the Gamecocks.
"I think it really just made everybody get out what they needed to say," said senior forward Mitchell Smith.  "We were able to talk things out that we saw on the court and off the court that we were doing.  And I feel like we just got refocused on our goal again and I think we saw the outcome with what happened at South Carolina.  So, I think it did us a lot of good."
The Tigers hope to keep that newfound feeling, and pick up a second straight win, on Tuesday when Mizzou hosts Ole Miss at 8 pm at Mizzou Arena.