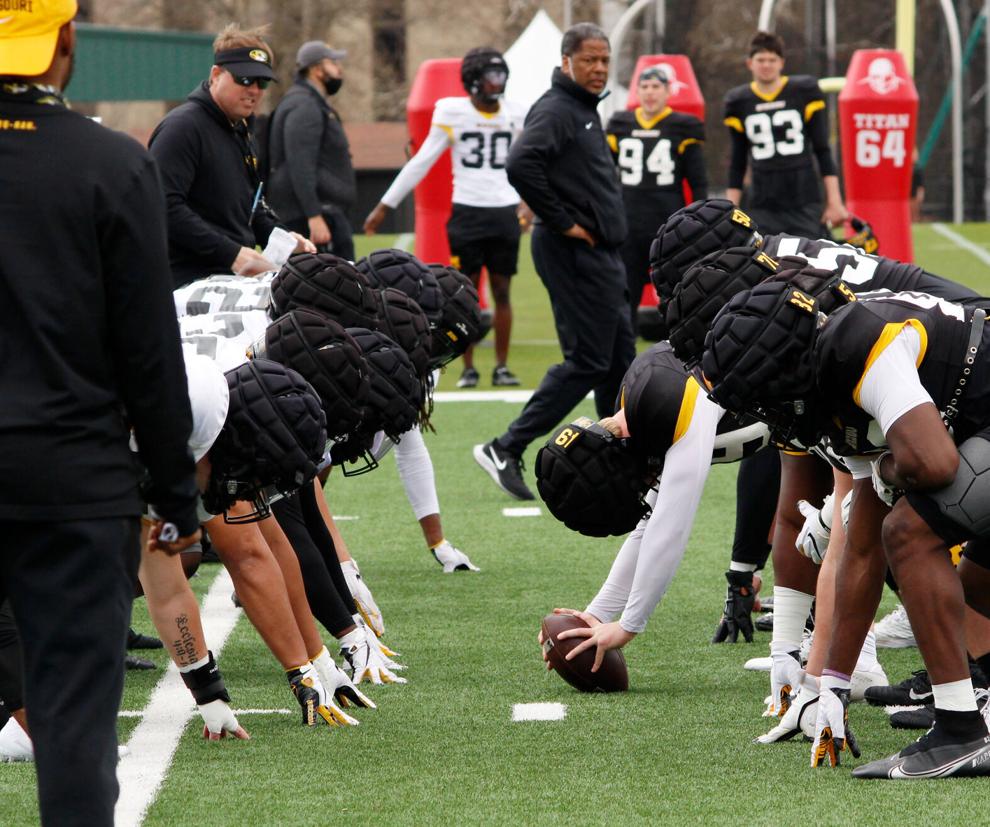 The Mizzou defense is suffering through a familiar theme early in the season.  Teams are running the ball successfully against the Tigers through the first three games and they are growing tired of their struggles and the criticism.  
"I'm not going to sit here and make any excuses," said Mizzou Defensive Coordinator Steve Wilks on Tuesday.  "We've got to do a better job of stopping the run, period."
"I'm just really excited to shut everybody up," said junior safety and defensive captain Martez Manuel.  "It's so annoying to get on Twitter or anything.  I'm looking forward to doing my job, keep encouraging guys to do their job and let the outcomes speak for themselves."
So far the outcomes have not been kind to the Mizzou defense, with the exception of last Saturday's first half against FCS foe Southeast Missouri State.  The Tigers are hopeful that some of the successes from the first team defense against the Redhawks will lead to more.
"When you look at the first half we had 69 yards of total offense and they were 0 for 5 on 3rd down," said Wilks of the performance by the starters against SEMO.  "I'm very pleased with how the 1's played.  It showed some improvement there and we've got to continue to improve."
"You always get confidence in your performance.  You get confidence from the things you did right," said Head Coach Eliah Drinkwitz at his weekly press conference on Tuesday. 
"You take confidence in that we can do this.  Obviously (this week) it's going to be a much different opponent with a much different skillset."
Drinkwitz is referring to Boston College, who Mizzou faces on Saturday at 11 am CT on Saturday and is averaging 202 rushing yards per game.  The Tigers are allowing 267 rushing yards per game and 3rd down has been a struggle.  Missouri is currently 120th in the nation out of 130 FBS teams on 3rd down defense.  Mizzou opponents have converted on 3rd down more than half of the time through three games.
Meanwhile, Boston College has the nation's top 3rd down defense.  The Eagles have only allowed five third down conversions in three games.  Drinkwitz is concerned that BC could control the game with their possession offense and ability to stop the Tigers on 3rd down.
"It's going to be a tremendous challenge for us, again, to stop the run, which we haven't consistently done.  And we need to do a better job or we'll be in trouble," said Drinkwitz. "They do a good job of managing the clock and possessions."
"They're going to establish the run game.  That's what they're known for," said Wilks.  "And they do a great job with their play-action and deep balls over the top."
And while Boston College continues to play without their usual starting quarterback, NFL prospect Phil Jurkovech who is out indefinitely due to a hand injury, Drinkwitz is impressed by backup QB Dennis Grosel.
"I think he's started five games," said Drinkwitz.  "He played against Virginia (last year) and had 500-some passing yards so he's an experienced player who can manage the offense."
"He's very capable of running the offense," added Wilks.  "They do a great job of getting out on the perimeter with their boots and play-actions.  He's great with his feet.  You saw last week (vs Temple) where he ran a couple of times there.  So, he's very effective in all areas."
Regardless of who quarterbacks the other team Drinkwitz expects Mizzou's opponents to try similar things against them until the Tigers prove they can stop it.  So Missouri should plan on seeing a game plan from Boston College that is similar to the one that led Kentucky to 512 total yards and a 35-28 win over Missouri two weeks ago.
"I would expect it to be very similar," said Drinkwitz.  "We struggled with it so I would anticipate that they're going to copy exactly what Kentucky did against us and see if we've fixed it."