Mizzou football players Connor Bazelak and Keke Chism were among a handful of Tigers who leaked images of the team's new uniforms on Monday morning.  It is the first football uniform overhaul for the program since a dramatic set of changes to the team's look entering its first season in the SEC in 2012.  
Bazelak, Mizzou's starting quarterback and the Co-Freshman of the Year in the SEC last season, shared a picture of himself on Instagram with a close-up look at the new white road jersey.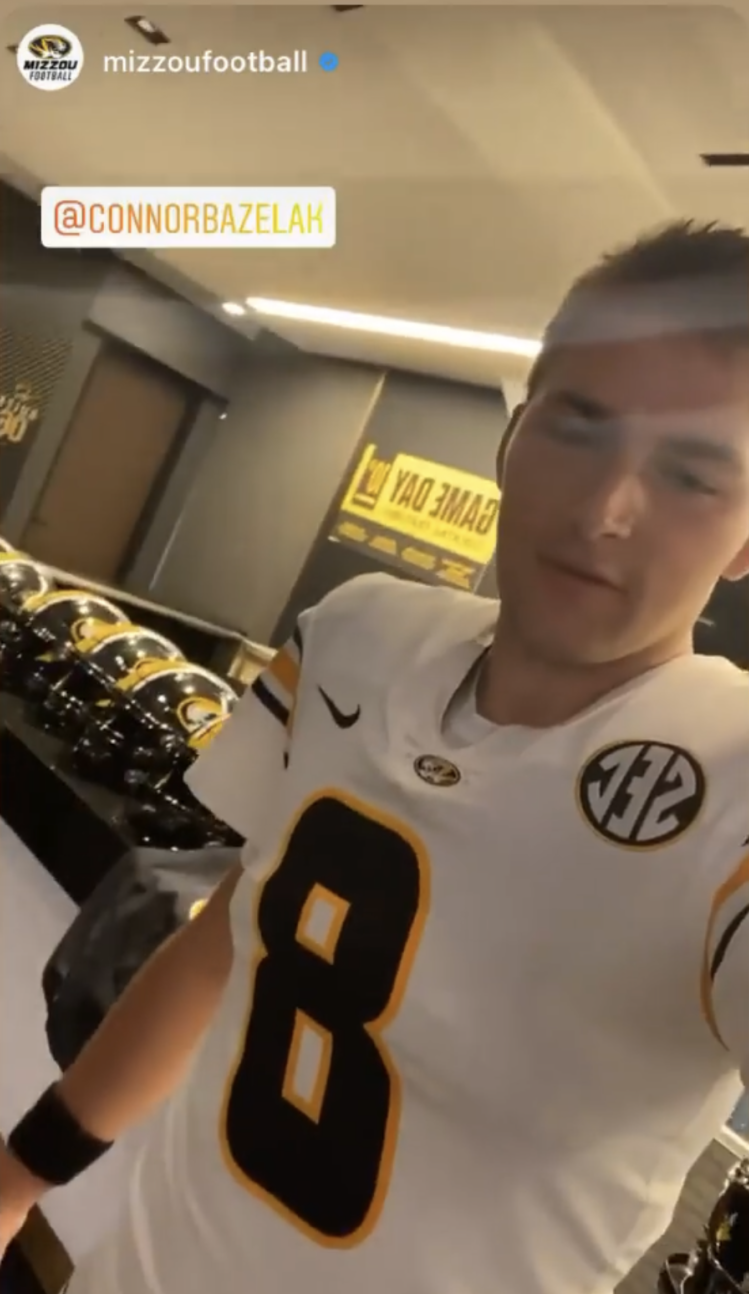 Wide receiver Keke Chism shared several photos and videos of himself modeling two of Mizzou's new looks:  the all white set and the "classic Missouri" look of a black jersey with gold pants.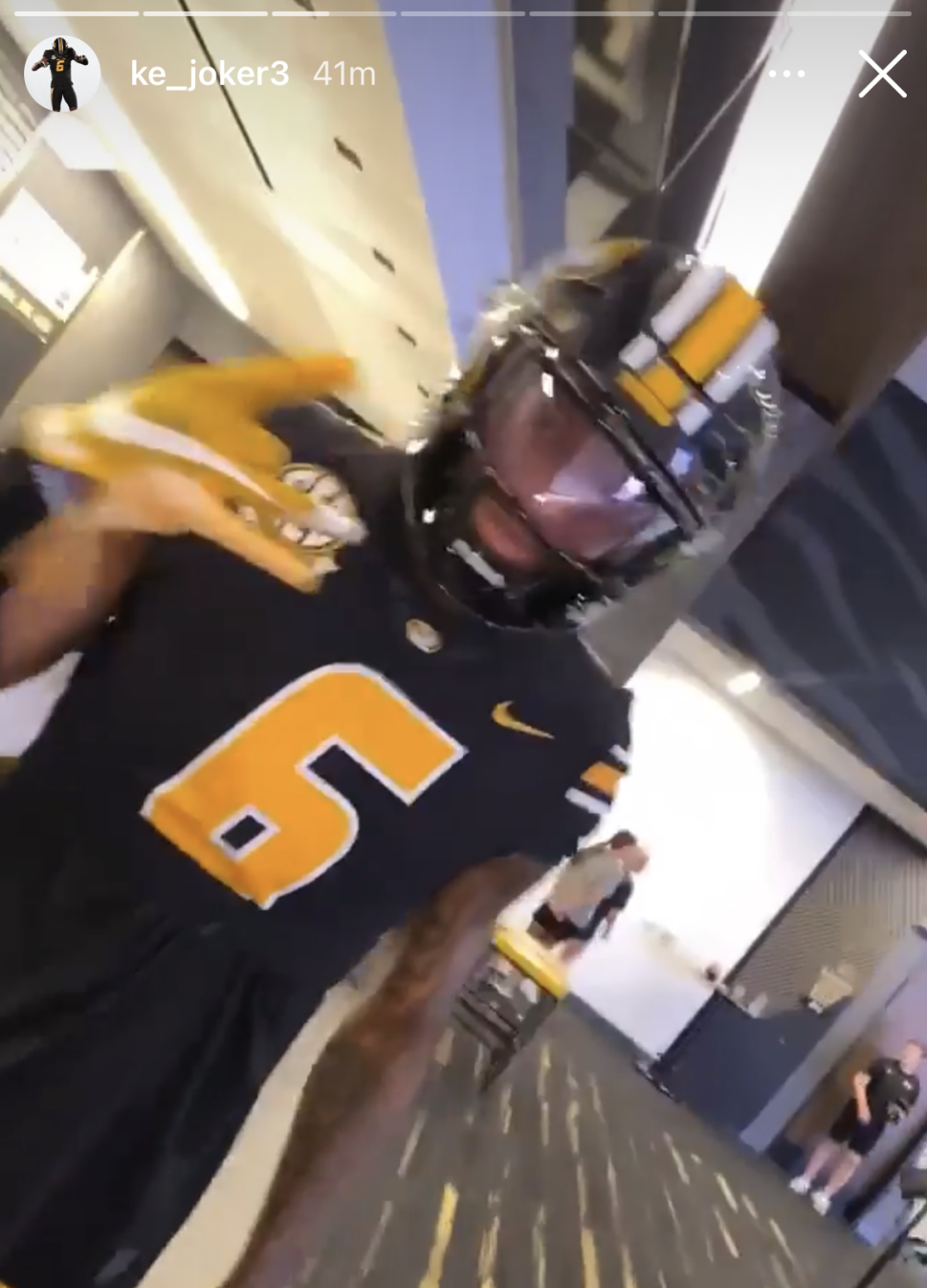 The all-white look, introduced to the program by former coach Gary Pinkel with the team's 2005 uniform makeover, features a white jersey with black and gold sleeve stripes and black numbers with a gold outline.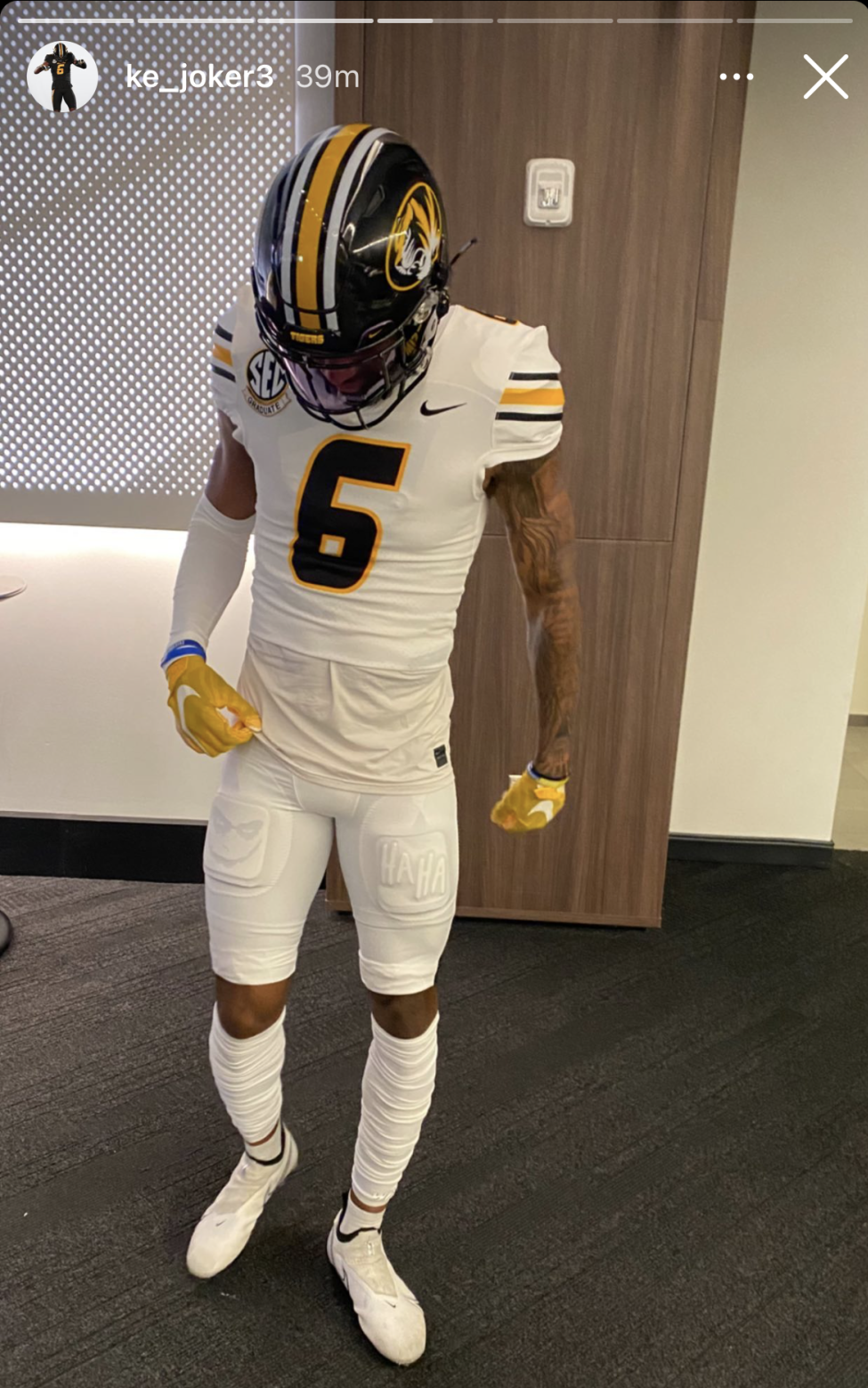 Chism also shared a heat-to-toe look at the new black jerseys with gold pants, traditionally worn for home games at Faurot Field.  The black jersey features a bright gold number with a white outline with white and gold stripes on the sleeves.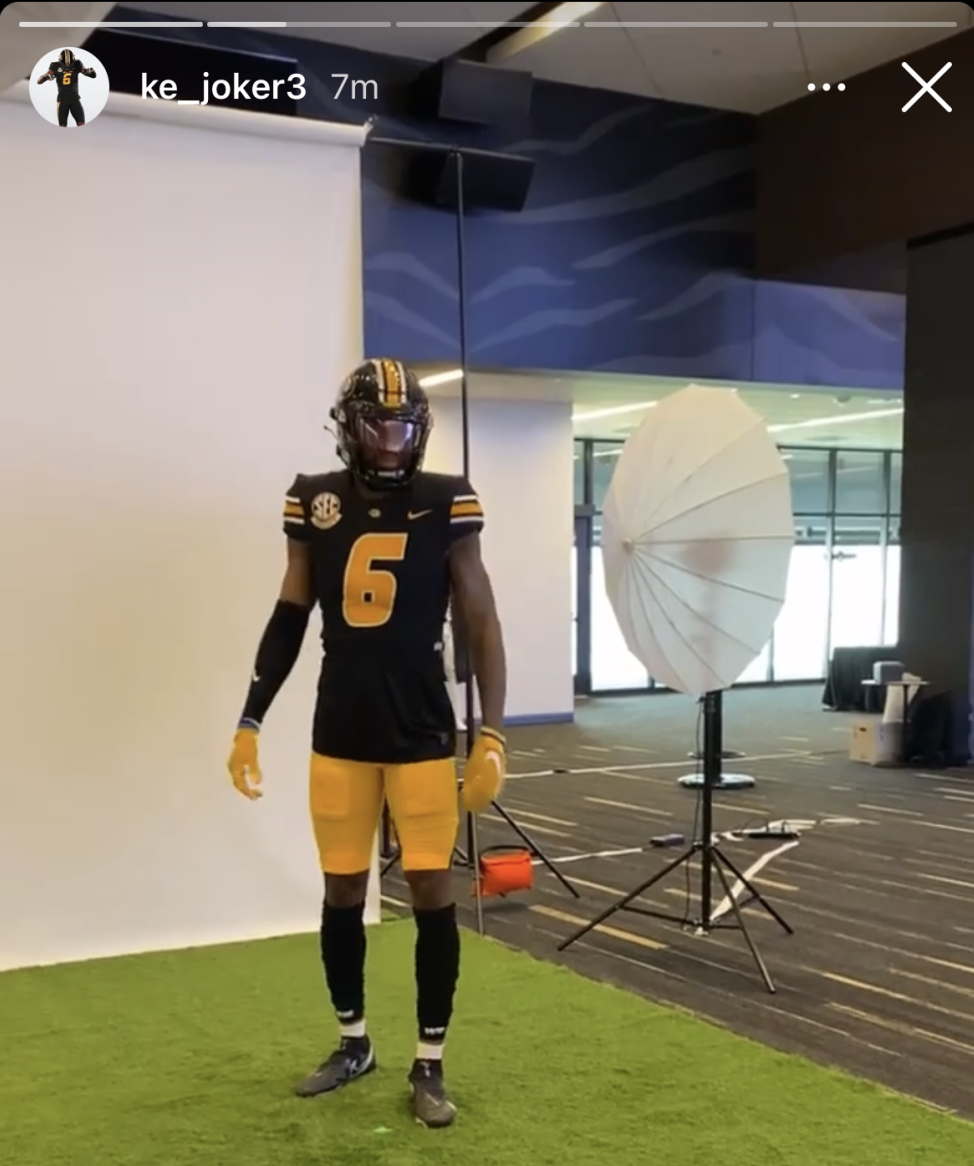 The shoulder striping on all of the jerseys appears to sync up with the stripes on Mizzou's helmets.  The numbers on both jerseys are in the "Mizzou Bold" font developed by Nike's Graphic Identity Group specifically for Missouri during the 2012 overhaul that created a unified look for all Mizzou athletic teams.