COLUMBIA - After nine years of waiting, the Missouri and Kansas rivalry game, dubbed the "Border War" by fans, is back.
On Saturday, these two teams will meet in Lawrence, Kansas, to play their first regular season game since 2012 at Allen Fieldhouse.
There is rich history involved in the rivalry of these teams. Conflict can be traced back to the Civil War, but it wasn't until 1891 that the teams would even meet on a playing field. That was for football, though. 
It wasn't until 1907 where one of the oldest rivalries in college basketball began.
"It's a great rivalry. The only negative about it is the fact that the rivalry started not because of sports, but because of war," former Missouri coach Norm Stewart said.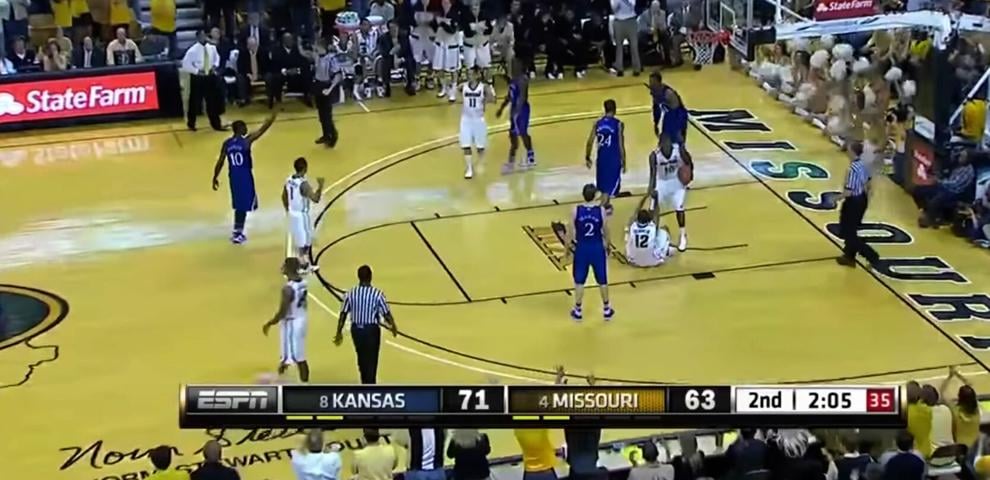 Few people embody the fierceness between Missouri and Kansas more than Stewart, who coached the Tigers from 1967 to 1999. 
He experienced the Border War rivalry in its prime and became an iconic figure for Kansas fans to hate and Missouri fans to adore. 
Stewart hated Kansas so much, he refused to spend money, spend the night or spend any time at all in the state. 
"For the most part, that was true. But on the other hand, it kind of became a gag line and it was something I could use so that I didn't have to answer the tough questions," Stewart said.  
The phrase, "sit down, Norm," was created by KU fans to yell at Stewart as he stormed up and down the court, earning him the nickname "Stormin' Normin'!"
"Norm was one of those guys that you loved to hate," KU basketball season ticket holder Ethan Vaughan said. "So trust me, every time he stood up, I was yelling 'Sit down, Norm' along with all the fans and everybody else just because, you know that was expected." 
Regardless of how much Stewart hated Kansas and Kansas hated him, the rivalry was always important to him. 
"You can see, when those two teams get together, you have the opportunity to see some of the best performances by teams and by individuals," Stewart said. 
A historic rivalry by fans and players that ended when Missouri left the Big 12 conference in 2012. Kansas declined invitations to make it a non-conference series, upset some fans and former players. 
"It was sad. In hindsight looking back at it and that game should never, regardless of what type of alignment of conferences, that game should never be off the schedule," former Missouri forward Laurence Bowers said.
The teams did meet in 2017 playing in an exhibition game called "the Showdown for Relief" to raise money for hurricane relief efforts. Kansas won 93-87, but now it's time for the rivalry to be renewed for a game that counts.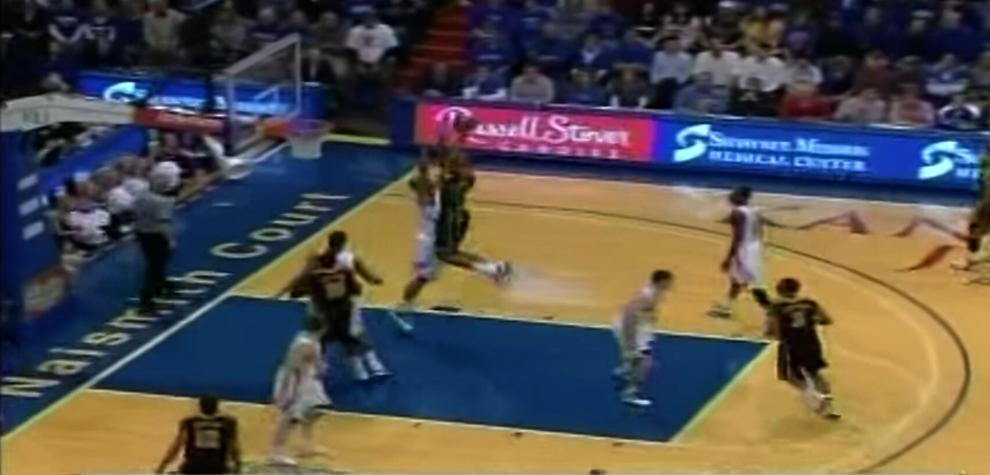 The renewal of the Border War was agreed upon by the two schools in 2019. The six-game agreement starts in 2020 and ends in 2025. 
Due to the COVID-19 pandemic, the first game that was supposed to be played in 2020 was canceled. The revised schedule was made:
Dec. 11, 2021 – Missouri at Kansas (Allen Fieldhouse)
2022-23 – Kansas at Missouri (Mizzou Arena)
2023-24 – Missouri at Kansas (Allen Fieldhouse)
2024-25 – Kansas at Missouri (Mizzou Arena)
2025-26 – Missouri vs. Kansas (T-Mobile Center)
2026-27 – Kansas vs. Missouri (T-Mobile Center)
"You have emotions as a coach you want to play in a game like that. And then I think as a coach you have players who want to play in a game like that," current Missouri head coach Cuonzo Martin said. "And I think you go back to your days as a basketball player and you want to be a part of games like that." 
Kansas owns the all-time advantage between the schools, 172-95. Former players, coaches and fans alike can remember a few historic games that were too close for comfort on both sides. Games that they say truly embody the rivalry. 
Bowers played for the Tigers from 2008-2013, playing the Jayhawks 10 times during that stretch.
"That's one of those games you know that everybody looks forward to," Bowers said. "Coach Anderson, when we came in as a freshman, he always said every game is a big game, but there are some games that just mean a little bit more. And that Mizzou-KU game was always one on our calendar that we circled."
Fans were just as excited when their foe came to town, including Vaughan. Vaughan's had season tickets since 1995 and he said he's seen almost every Missouri/Kansas match-up since then.
"The KU-MU rivalry was probably one of the top five rivalries in all of college basketball," Vaughan said. "And for that to have disappeared with the move to the SEC and KU deciding not to play Missouri anymore. It was one of those things that I think Kansas was the real loser in that." 
The game this Saturday also marks the first time that Martin will face Kansas in a regular season game as Missouri's head coach. It will be his first time in Allen Fieldhouse, but he's no stranger to what this game means. 
"There's a lot of pride involved in the game," Martin said. "This is not just any other game. This is a big-time game, big-time atmosphere and it means more than just what it takes to place on the floor."
The Tigers meet Kansas in Allen Fieldhouse where Martin's team faces a rival they've never experienced before. 
"You can't compare anything to playing in Allen," Bowers said. "People sit right on top of you and they hated us, absolutely hated us so it was really intense. It was really, really intense." 
Martin said he's been preparing his team for the atmosphere by showing video footage of Allen Fieldhouse and explaining the pride this game brings to former players. 
"I think with younger basketball players those types of venues if you haven't been a part of it can shake you up a little bit and then you have to settle down," Martin said.
Missouri and Kansas tip off at 2:15 p.m. on Saturday, meeting for the 268th time, for a Midwest tradition that has been missed. 
"It's a tradition, it's something that college basketball needs, it's something that the states of Missouri and Kansas need." Bowers said. "I hope Mizzou can go in there and shock the world."