MID-MISSOURI - It's been almost two years since the pandemic began, and it's impacted nearly every aspect of our lives, including our workplaces.
The Occupational Safety and Health Administration (OSHA) is in charge of handling workplace complaints. The agency can decide if a complaint is valid and conduct an inspection. Upon inspection, it can also determine whether or not to issue a fine.
Target 8 filed a Freedom of Information Act (FOIA) request to OSHA asking for workplace complaints made across Missouri going back to the start of the pandemic for workplaces of 100 employees or more.
According to data received, there were nearly 500 COVID-19 related complaints from Missouri employees over the last 21 months.
Complaints varied from not wearing masks, not social distancing, lack of hazard analyses plans and lack of transparency when someone tests positive, among others.
OSHA determined just over 400 of those complaints valid. Of the companies it inspected, OSHA issued 108 penalties which resulted in fines of $767,342.73.
Twenty companies in mid-Missouri received one or more complaints. One of those companies, Laurie Care Center in Morgan County, resulted in an OSHA inspection where a $12,288 fine was issued.
The workplace with the highest amount of statewide complaints were post offices. Data showed 29 complaints.
There were no complaints filed by letter carriers in Columbia, but one long-time carrier said he agrees the pandemic made his job tough.
"The mail doesn't stop," Columbia letter carrier Kevin Boyer said.
Across other parts of the state, frequent complaints included:
Lack of social distancing in the office
Lack of staggered start times in the office
No standup talks when someone in the office tests positive.
Boyer said he's grateful he never felt uncomfortable in his own workplace in Columbia. He said his own postmaster scheduled staggered start times from the beginning of the pandemic. Still, he empathizes with his fellow carriers.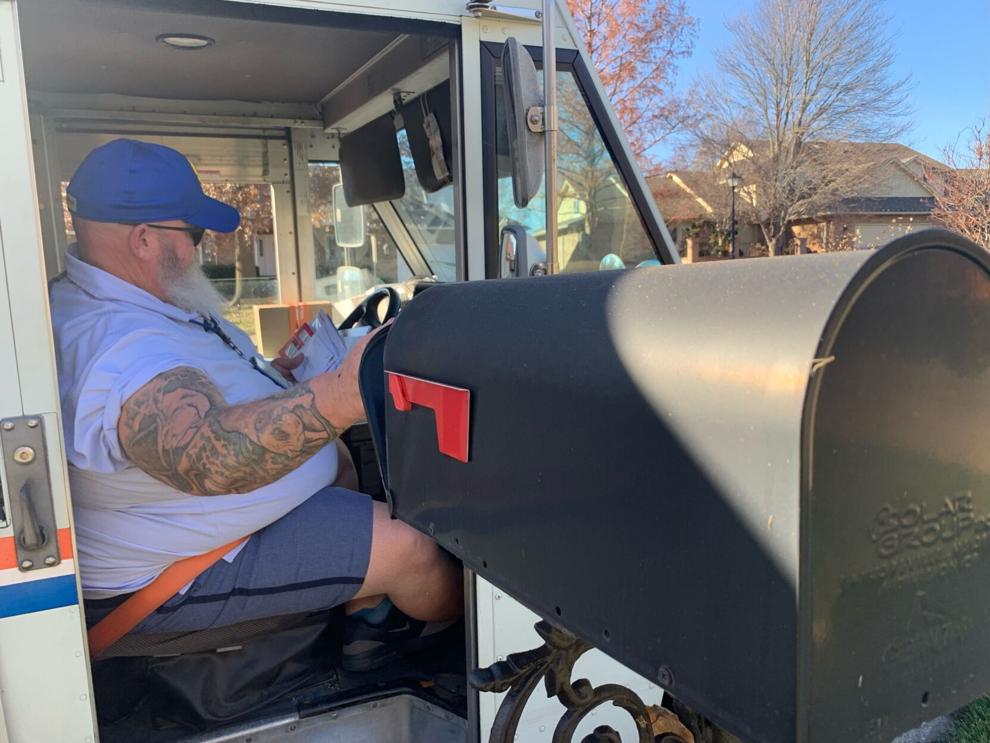 "It's one of those things where you don't see a lot of your loved ones or your friends or anything because you're at work at six in the morning until you get home at 7:30-8:00 at night."
Boyer said dealing with the pandemic is still a work in progress. He said he recognizes other people's perspectives of mail carriers: a piece of normalcy. 
"You just have to deal with these things as they roll along," he said.
OSHA was in charge of enforcing the federal vaccine mandate until a Georgia federal judge blocked the mandate Tuesday.
KOMU 8 reached out to both Laurie Care Center and Missouri's USPS strategic communication specialist to comment on fines and complaints. Both responded saying they would reach out again to comment or make a statement but have not yet done so by the time this story was published.