COLUMBIA - One type of COVID-19 test is considered the gold standard when it comes to accuracy by the FDA, CDC and Columbia/ Boone County Department of Public Health and Human Services.
The PCR test is not offered everywhere. While the health department does not recommend where to get tested, it does recommend people understand the different tests they get and the results that come with those tests. 
"A PCR test, which is what the hospitals do, is kind of the gold standard for testing, according to the CDC," Sara Humm, PHHS Community Relations Specialist, said.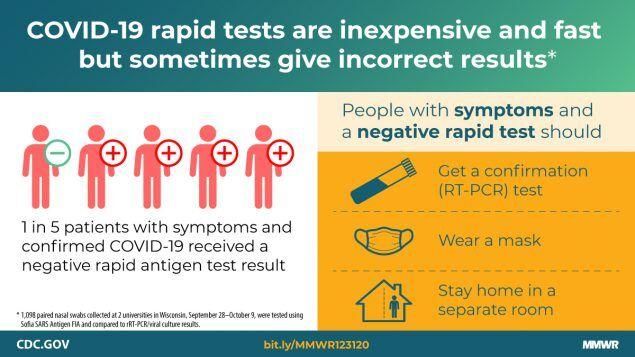 The PCR test results can take a few days. PCR tests are what MU Health Care uses it its testing site.
An antigen test, also known as a rapid test, can produce same-day results, but Humm said the results can be confusing. 
"If someone tests positive with it, with an antigen test, but they don't have symptoms, that could mean that they need to get retested with a PCR. However, if they have a positive antigen test, and they do have symptoms, it is likely correct," Humm said. 
Humm said the health department does hear about confusion surrounding people's results. 
GS Labs is a brand new business offering rapid testing in Columbia. GS Labs opened in October and offers COVID-19 rapid testing and antibody testing. 
"The goal of GS Labs is to be able to provide results within as little as 20 minutes and same day appointments everywhere," Zoe Rivet, a community outreach coordinator for GS Labs, said. 
Despite Columbia's large health care system, Rivet said the 8-month-old company saw an opportunity. 
"We found that there was a need for rapid testing, just about everywhere," Rivet said. 
Whether or not someone knows that they should get retested appears unclear. GS Labs said it does not tell people that information, but instead recommends patients talk to their health care provider.
When asked about false positives, Rivet had a different recommendation than the health department. 
"I definitely do see what the confusion is or the fear is with that, I think the safest thing to do right now is making sure that if you do have a question, or you do still have those symptoms, you can either go back again in a couple days and see if maybe it then shows up in your system and get another test," Rivet said. 
The FDA's website states "antigen tests have a higher chance of missing an active infection." 
A CDC study released at the beginning of the year showed "one in five patients with symptoms and a confirmed COVID-19 test received a negative rapid antigen test result." 
Despite the data and recommendation by PHHS, as guided by the CDC, Rivet said she recommends the GS Labs option over a PCR test.
"I think the biggest thing is just having that peace of mind or that right away answer. So that if you want that answer right away, and you need to be around a family member or you're worried you need some answers right away, or you need to go to work that day and you're not feeling that great. Being able to go in and get that test and get those results right away is the biggest difference," Rivet said. "And I think with a rapid antigen test, and the PCR test, being able to have those answers immediately is why I would recommend going to GS labs over other options." 
Target 8 asked if customers could possible be choosing speed over accuracy. 
"They're so high quality tests, and we do have experienced and educated staff for administering them. So they're still just as accurate as any other tests you might get," Rivet said. 
Humm said the health department will continue to not recommend where people get tested, but to understand the test they get.
"We do want people to be aware that the PCR test is kind of what the CDC considers to be the best test based on ability to be accurate," she said.