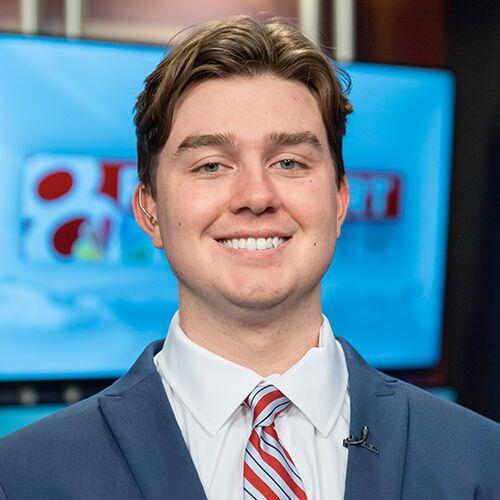 Weather has always fascinated me from a young age, and I would spend hours tracking severe weather and hurricanes whenever I could. Now I'm making my dreams come true in mid-Missouri as a weekend weathercaster for KOMU 8!
Originally from New Jersey and currently living in California, I wanted to pursue my studies in the Midwest where weather can be the craziest. After touring a number of schools, I finally decided on MU, where I would study and pursue a degree in atmospheric science. Now in my senior year of college, I've been able to work and interact with the best of the best and find myself always improving in my abilities to forecast on TV. 
While I originally came to Missouri for the sole purpose of my education, I've found myself loving my new home! Columbia has a great atmosphere and so many awesome amenities to enjoy, such as the abundance of nature trails and delicious restaurants. 
Though weather is my main passion, some of my other interests include baseball, weightlifting, hiking, and travelling, especially in and around Missouri!