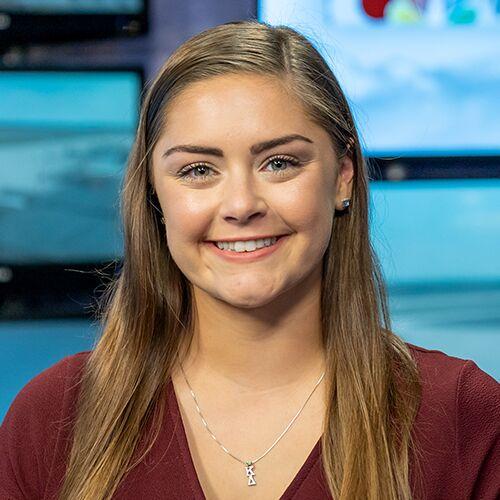 I've been fascinated with weather ever since I was a kid, and my happiest days have been spent playing in the rain and watching changes (sometimes very rapidly!) in the sky above. Broadcast meteorology has allowed me to combine two of my favorite things: weather and acting, into a career.
I'm currently a student at MU studying atmospheric science with the hopes of staying at MU and getting my master's degree. My sisters, parents, and grandmother have all been Tigers, so I was happy to find that MU truly was home for me.
I was raised in Kansas City, and I don't think I could ever leave Missouri. With weather that changes by the minute, there's always something to talk about!