We must start out by saying it will be a bummer this eclipse will not be visible over Missouri Thursday morning. 
An annular eclipse will be visible over the northern Hemisphere Thursday morning, spanning from eastern Canada to Greenland and eastern Russia.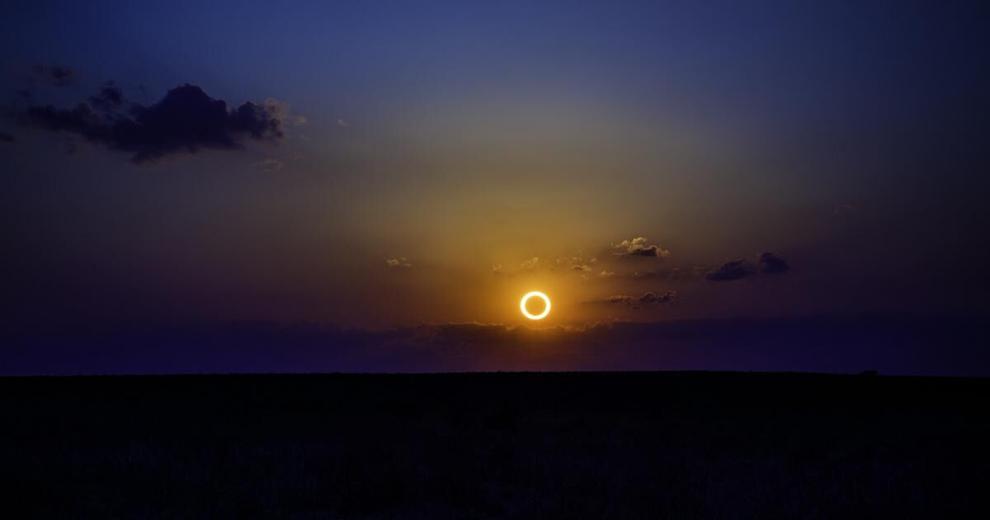 Annular means 'ring-shaped', which will describe the appearance of this type of solar eclipse. This means the moon eclipse most of the sun, obscuring all but the outer edge of the sun's spheroidal shape.
These types of eclipses are very rare and are also known as a 'ring of fire' eclipse, based on the ring of light that shines around the moon by the sun.
According to NASA and weather permitting, a view of the partial solar eclipse will be streamed on YouTube and on nasa.gov/live.
PARTIAL SOLAR ECLIPSE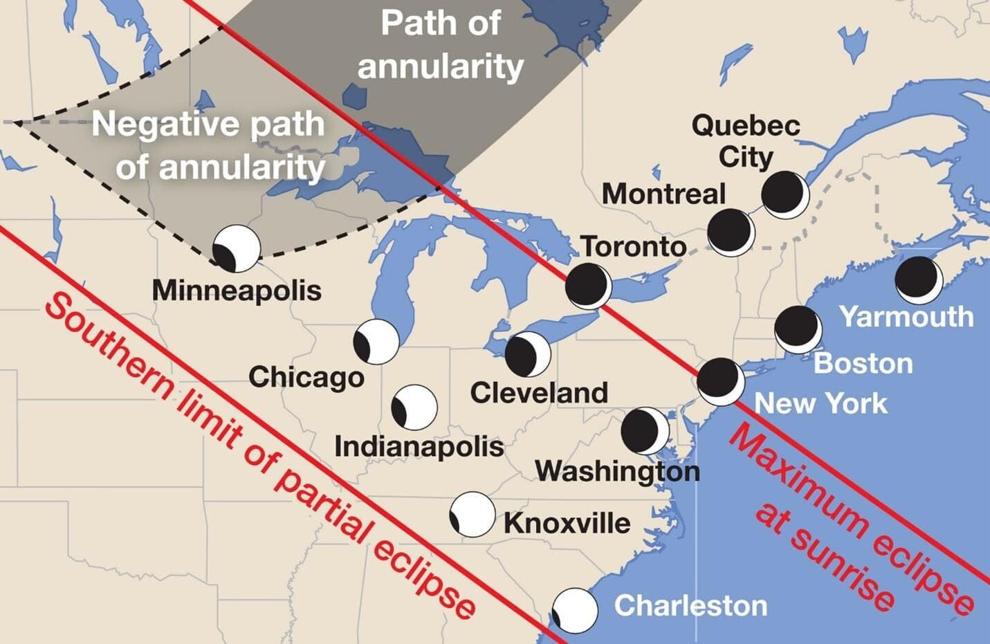 Starting just before sunrise Thursday the moon will be in a 'new moon' phase, positioned centered between the earth and sun. The moon will already be partially in front of the sun at sunrise over many Midwest and East Coast communities and a sliver of the sun will be obscured by the moon. This is called a partial solar eclipse.
Regional locations in the Midwest and East Coast that will be able to see this partial solar eclipse - Minneapolis, Chicago, Indianapolis, New York City and Washington D.C.
St. Louis and Hannibal will technically be in very brief view of this partial eclipse, but will be best seen in Illinois if you choose to venture out of state to see this solar spectacle.
TIPS FOR VIEWING A SOLAR ECLIPSE
It is a MUST that you wear approved glasses while viewing an eclipse. Permanent vision loss is likely if you stare into the sun without eye protection. Normal sunglasses will NOT do the job. Solar filtering glasses, welders helmets rated 14 and above and pin-hole cameras are good choices for viewing a solar eclipse. 
WHY WILL THE SUN NOT BE COMPLETELY BLOCKED OUT BY THE MOON?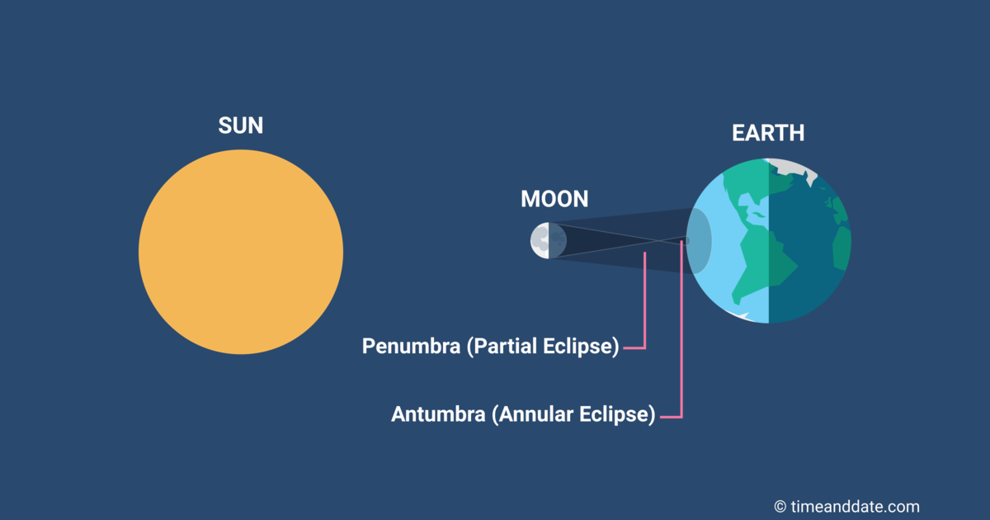 Simply put, the moon will be in apogee where its point in the orbit is furthest from the earth, covering up less surface area of the sun. Total solar eclipses typically happen when the moon is in perigee, or in its closest proximity to earth and can obscure more of the sun's surface area relative to earth.
THE NEXT VISIBLE ECLIPSE IN MISSOURI
The next eclipse in Missouri will be a partial lunar eclipse on the night of November 18-19th, 2021.
A total solar eclipse will be visible in southeastern Missouri on the afternoon of April 8, 2024, the first one since the Great American Eclipse of August 2017.