Missouri's weather is finally setting into an autumn pattern, with cooler temperatures and sunny skies expected over the next few days.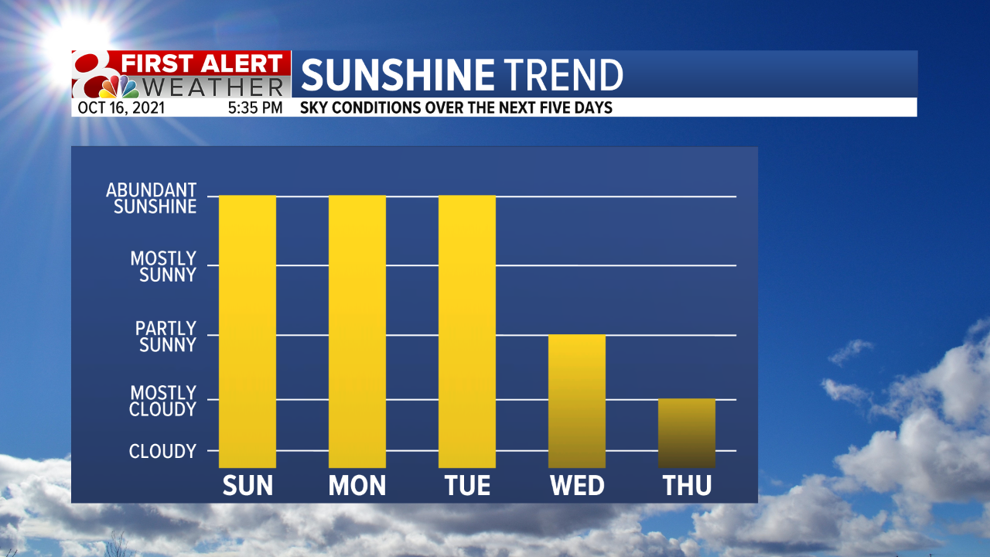 Sunday morning will be another brisk one, with temperatures in the lower 40s as the sun rises. This will be the last of our chilly mornings for the few days, as we can expect to wake up to warmer temperatures in the lower 50s for the better part of next week.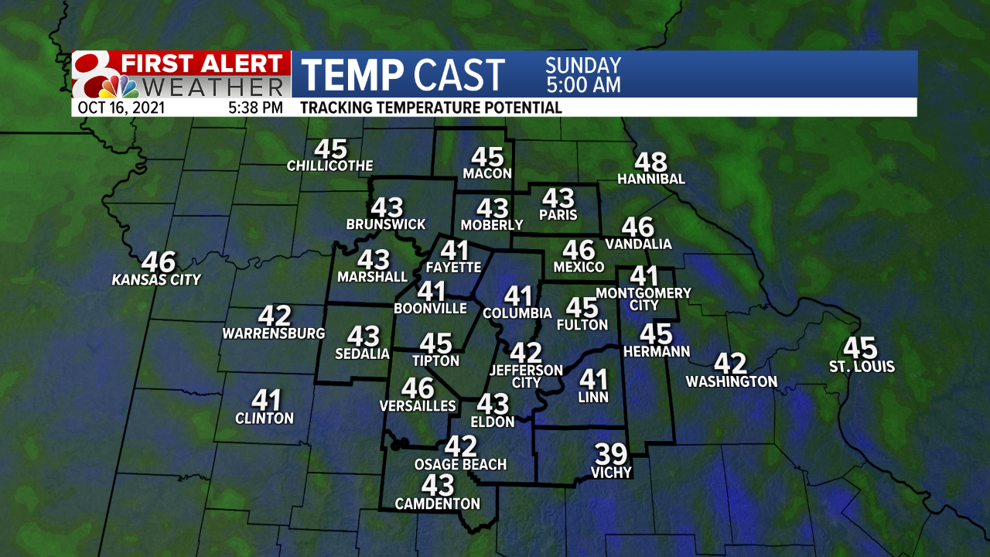 As for your Sunday afternoon, we will once again see temperatures in the lower 70s, and we can look forward to another cloudless, temperate day. Similar to Saturday, tomorrow could be a bit breezy in the early afternoon, but with nothing expected to be exceptionally strong or chilling.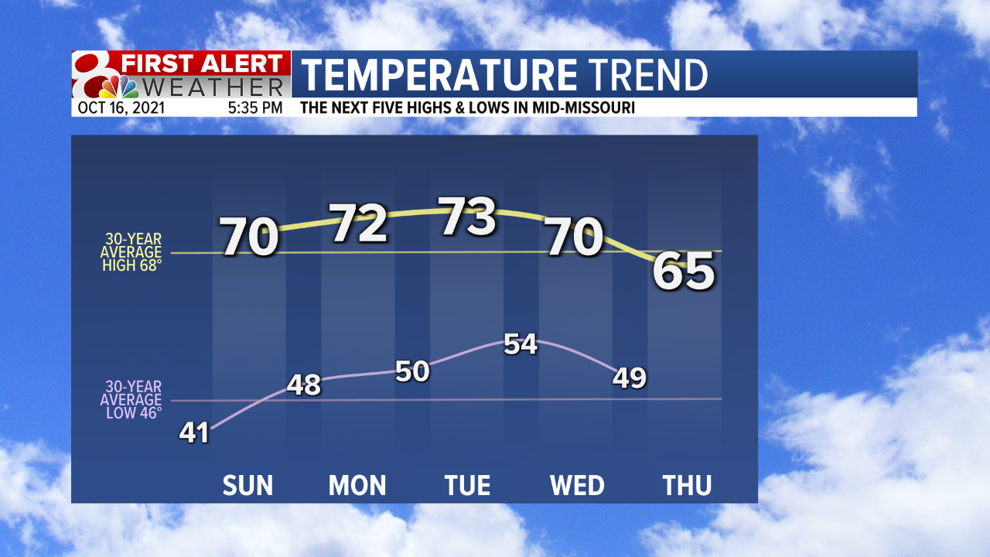 It's about as close as you can come to picturesque fall weather, a great day to be outdoors and soak up some sunshine without heat and humidity!
Sunshine and cooler temperatures will continue for the first half of the week, with chances of rain near zero until at least Wednesday morning. A cold front moving through could bring us a slight chance of showers and rainy activity, but will likely only serve to cool us down further into the 60s.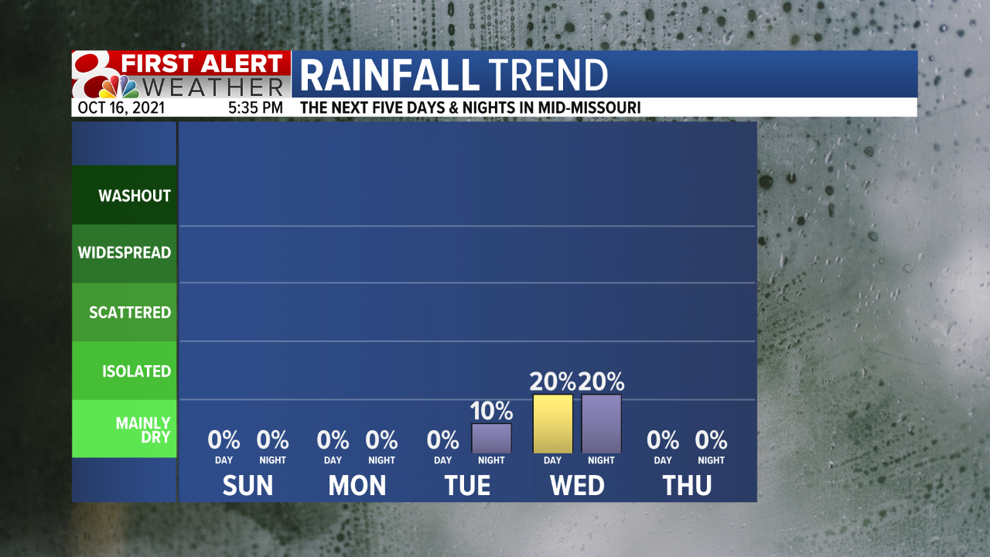 Further into next weekend may bring some chillier low temperatures in the lower 40s, settling into a climatologically average temperature trend for the end of October.