Cloudy skies are expected to continue through the night with a few passing sprinkles. 
Expect temperatures to be in the 50s to start Friday morning so you may want jackets to start the day! Friday's temperatures will remain cool throughout the day as rain moves in by late morning, lasting until late evening.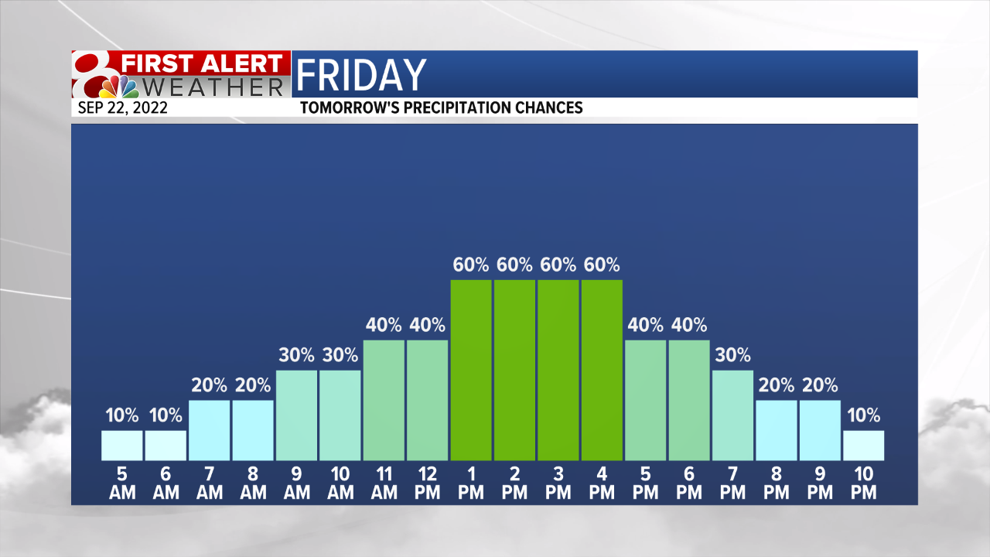 Rain chances will be decreasing by the time high school football games begin, but rain will be possible! If you are attending you will want to grab the rain gear.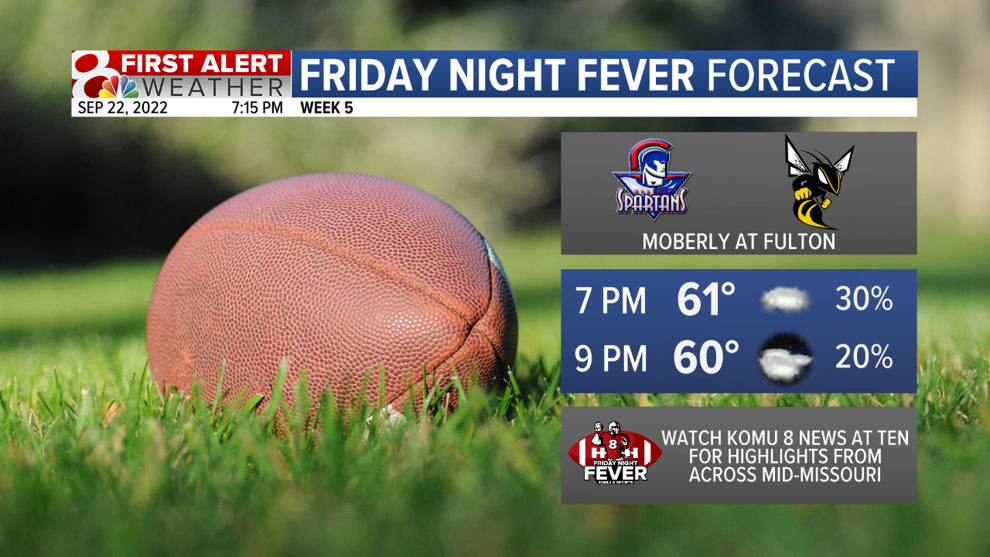 Expect a cool day Friday and Friday night with highs in the lower 60s, evening temps near 60 degrees.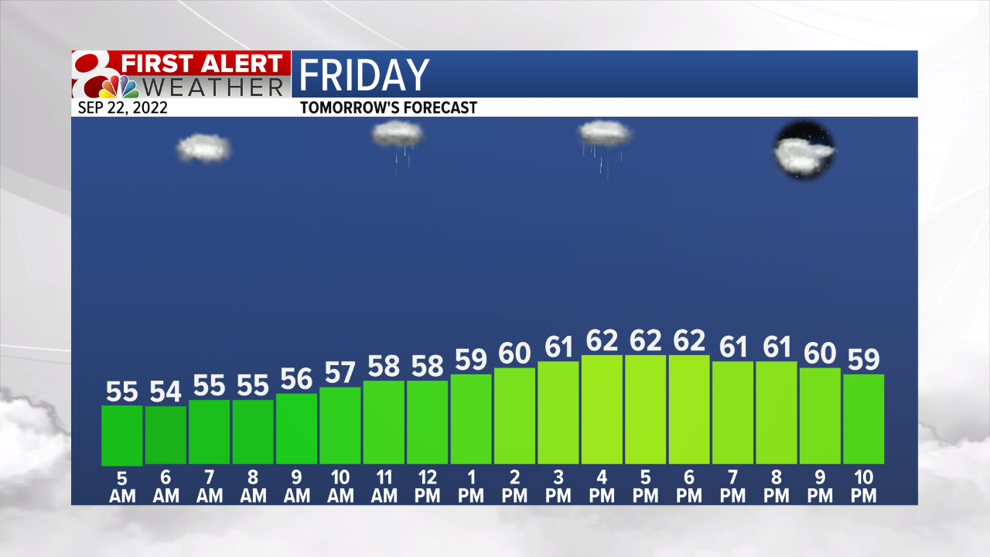 We do get warm again on Saturday as temps jump in the middle 80s, falling in the 70s again by Sunday. Nearly all of next week will feature seasonal temps for this time of year with highs in the middle 70s and lows in the lower 50s.