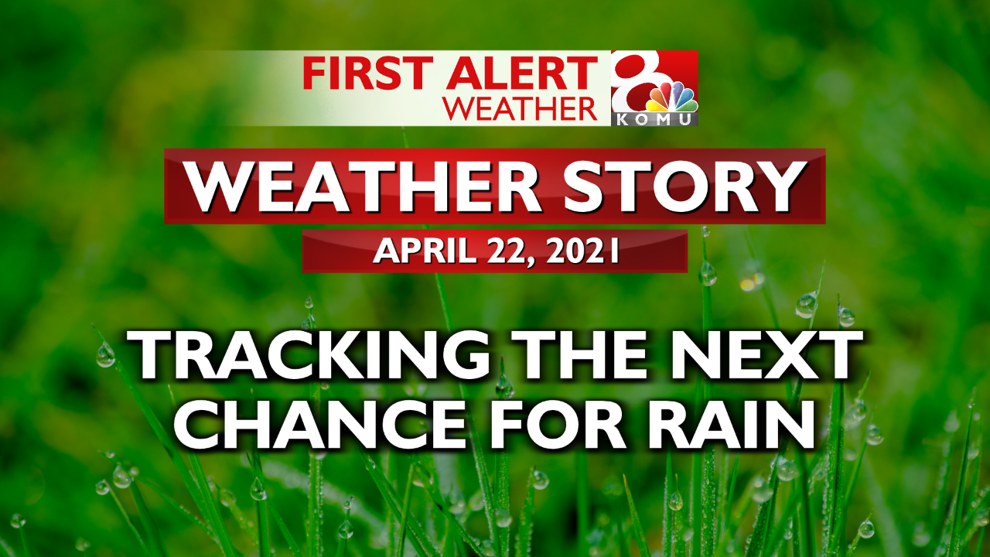 Snow showers Tuesday, sleet & snow showers Wednesday. It has been a reminder of what a late winter airmass can do to precipitation. Finally, things are snow-free and trending warmer.
After another freeze warning Thursday morning, temps will rise out from the 20s and reach a high in the middle to upper 50s under mostly sunny skies. While chilly, today should be a great weather day!
RAIN RETURNS FRIDAY - SATURDAY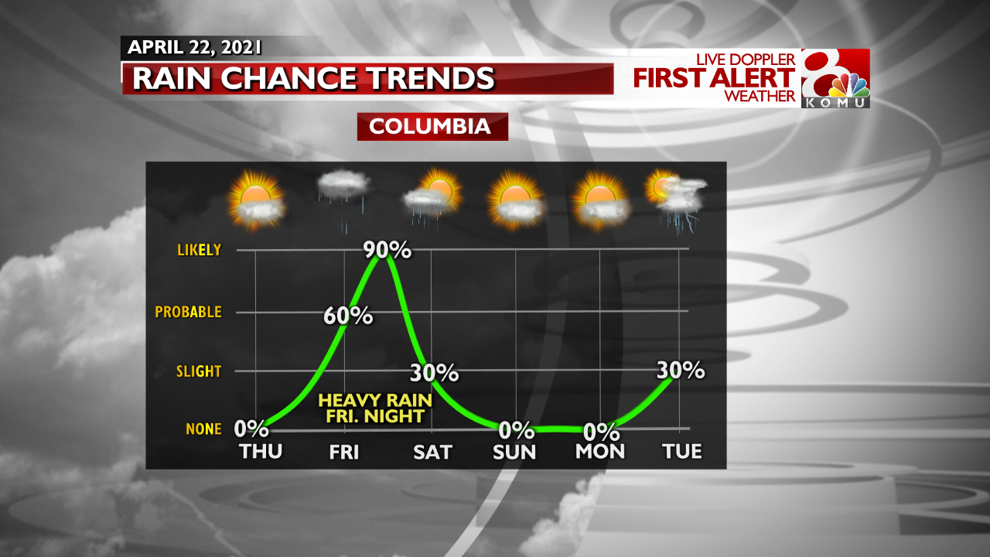 The storm pattern is still moving fast and already by the evening, skies will turn mostly cloudy, but rain should hold off until after midnight. This means Friday will be a rainy day at times with pockets of off/on rain. This rain will continue through the morning and the afternoon.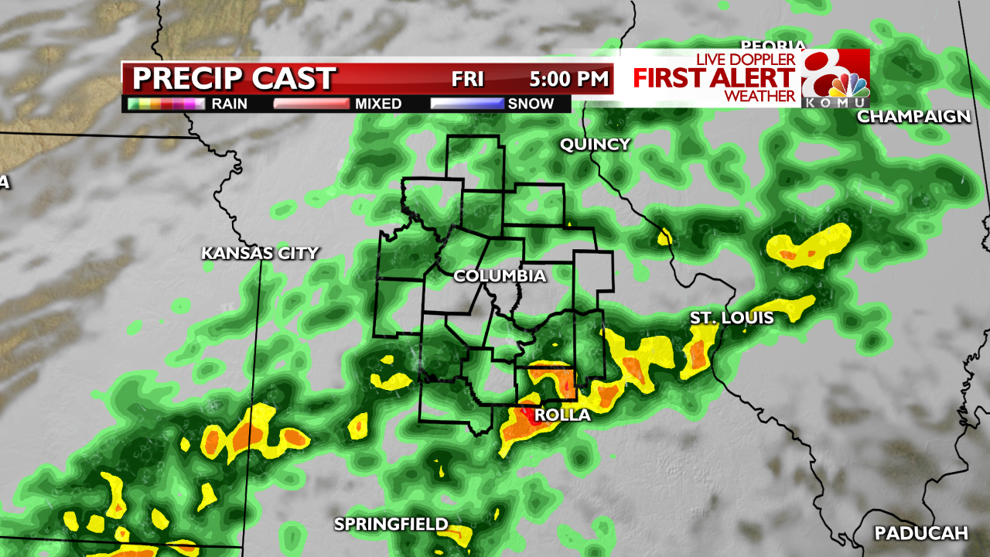 Rain chances appear most likely and wide-spread toward the evening and at night as the upper level support for this storm system passes over central and southern Missouri. Heavy showers and thunderstorms may even be possible Friday night. As of now, strong storms are not expected, but the heaviest of storms south of I-70 could contain pea-sized hail.
This rain will begin exiting Missouri Saturday morning and will eventually skies will become partly to mostly sunny by Saturday afternoon.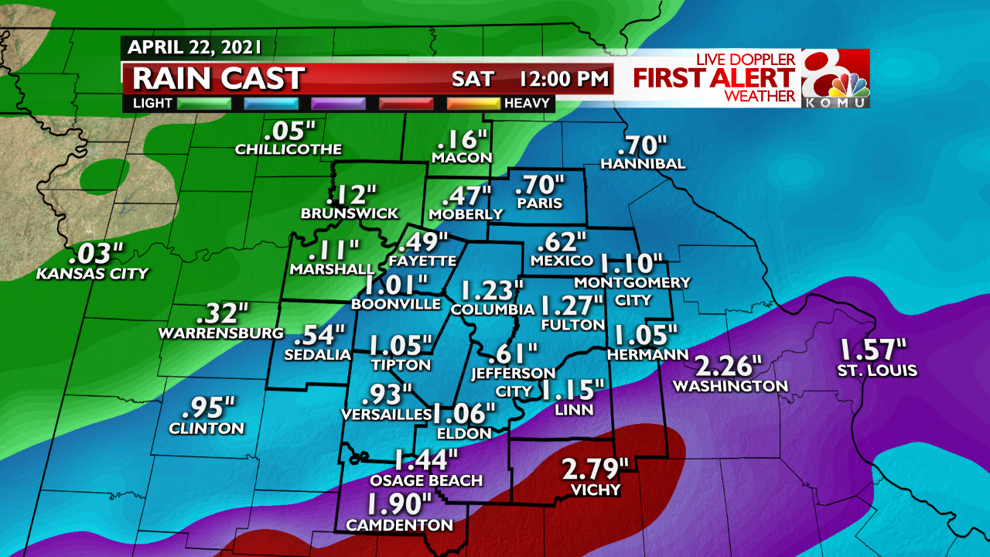 Rainfall could be heavy at times will this storm system, especially over locations near Lake of the Ozarks and Rolla. Some of these heavier showers could even reach Eldon, Jefferson City and Linn. The focal boundary responsible for this heavier rainfall should stay well south of I-70.
Average rainfall totals will be around 0.25" for locations north of I-70, around 0.50" for locations along I-70, and 0.50" to 1.50" for locations south of I-70.
HERE COMES THE SPRING WARMTH
While temps have held below-normal, in the 50s for much of the last few days, highs will be in the 60s this weekend and will jump in the lower 80s on Monday and Tuesday! This will ultimately lead to thunderstorms Tuesday and Wednesday of next week. We will be monitoring this set up over the next several days.