A cold front is bringing passing showers and thunderstorms this evening, while most of the region will stay dry. These showers and storms will move out through the late evening and we will be mostly dry overnight.
WEDNESDAY'S FORECAST
Skies will gradually become more sunny through the day, but we will start with a fair amount of cloud cover. Morning temperatures will be in the middle 60s and highs will reach the lower to middle 80s.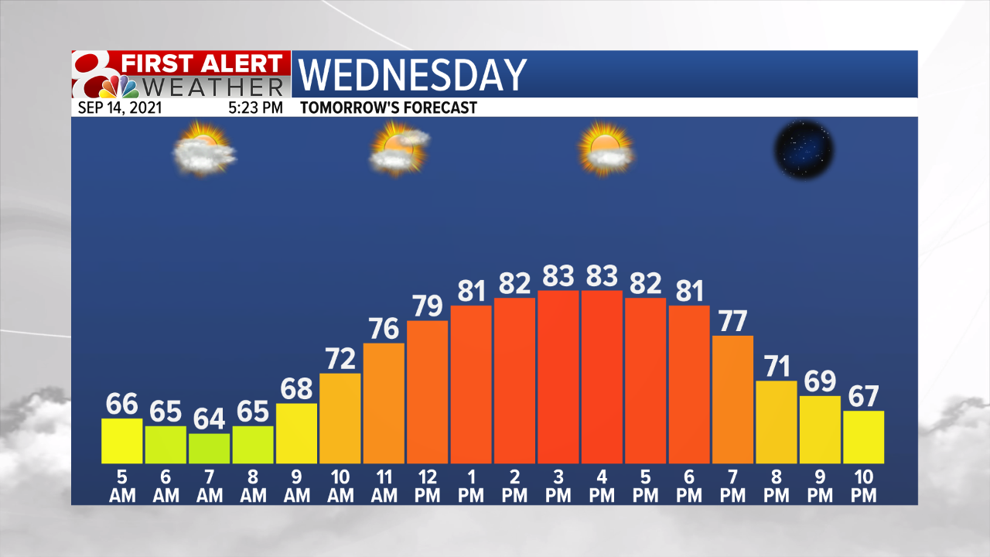 LOOKING AHEAD
Sunny to mostly sunny skies can be expected Thursday through the weekend and temperatures will be on a warming trend too. Highs are expected to return to the middle and upper 80s with lows will be in the middle to upper 60s. Both of these numbers are well above average for this time of the year.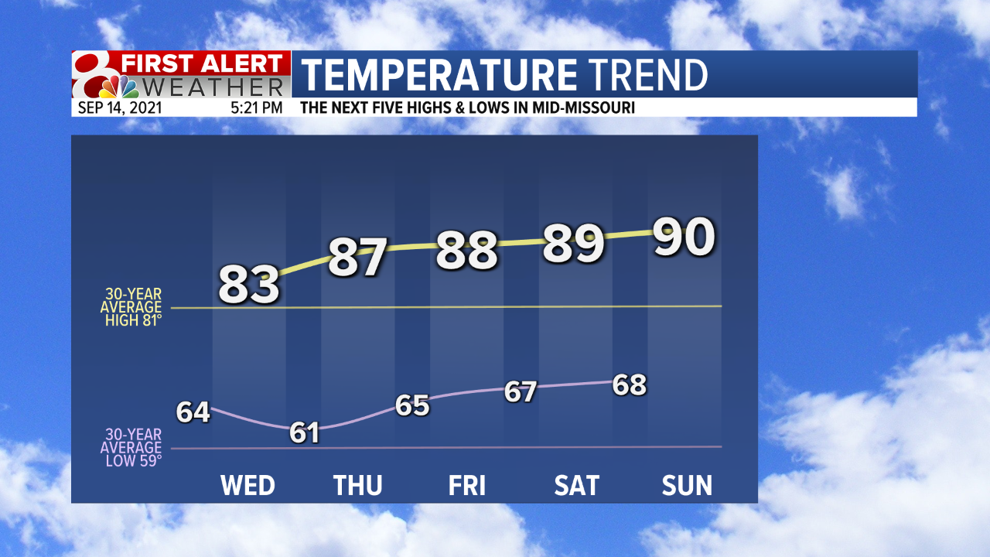 Next week will start warm, but cooler air is expected to filter back into the region as another cold front arrives next Tuesday.