Afternoon highs will continue to be the coolest we've seen this week, and will see within the next week, with highs in the middle to upper 70s.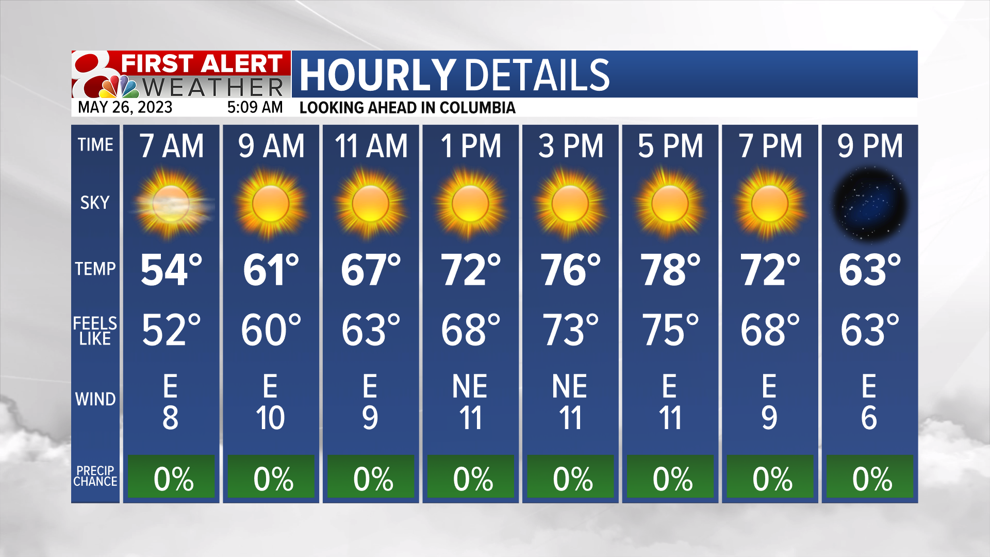 Looking ahead to the weekend, temperatures will be on a warming trend. Morning temperatures will continue to be chilly, but afternoon highs will warm closer into the lower to middle 80s.
Lakes this weekend will be busy with Memorial Day celebrations. Water temps will be cool, especially in the mornings, but air temperatures will be pleasant with low humidity.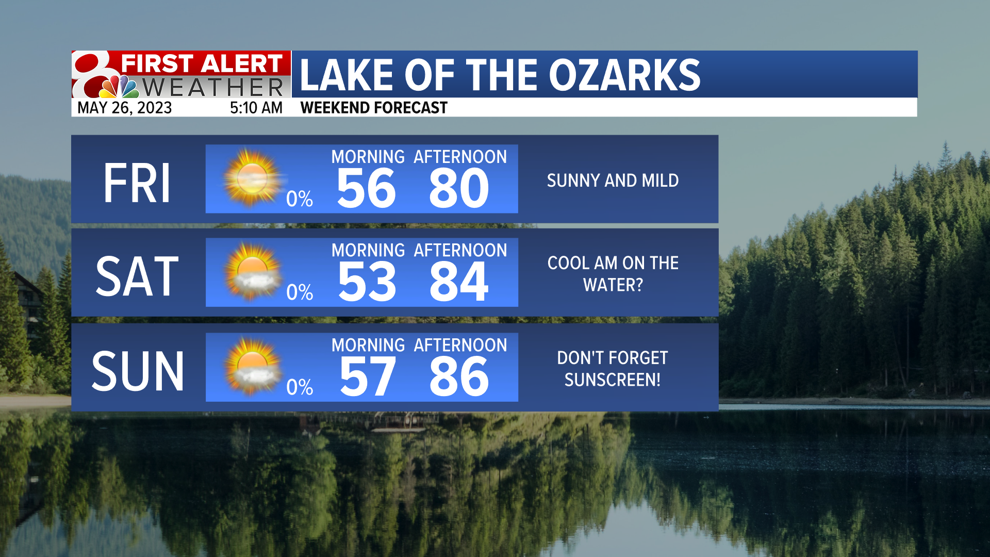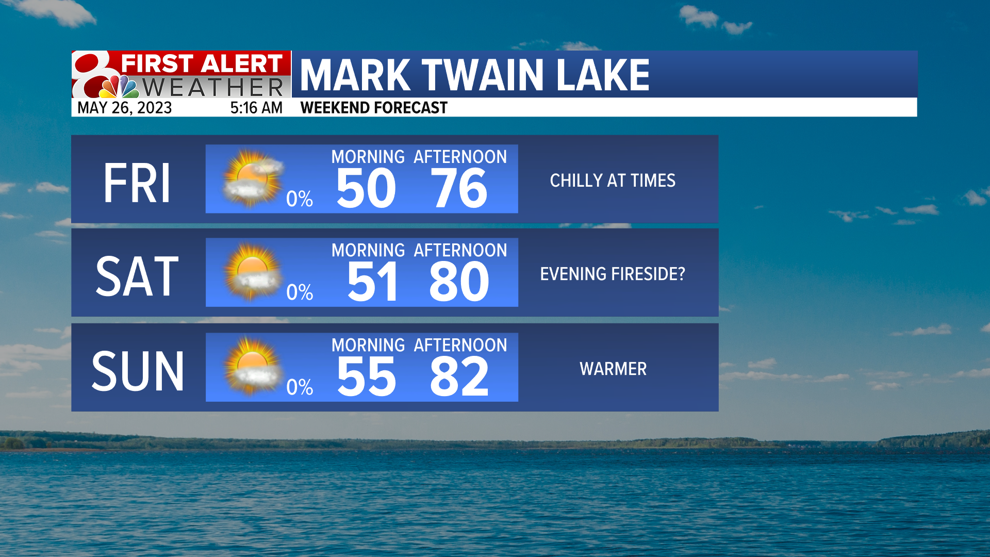 The warming trend continues into next week with temperatures potentially reaching the 90s by the middle of next week. Be sure to water those lawns and flowers as there is very little rain chances within the next 8 days.