Sunshine is back today and Tuesday looks to be the nicest weather day out of the week!
If you have a chance to step outside and 'catch some rays', today is the day to do it! Lots of clouds and rain to close out this week until this weekend.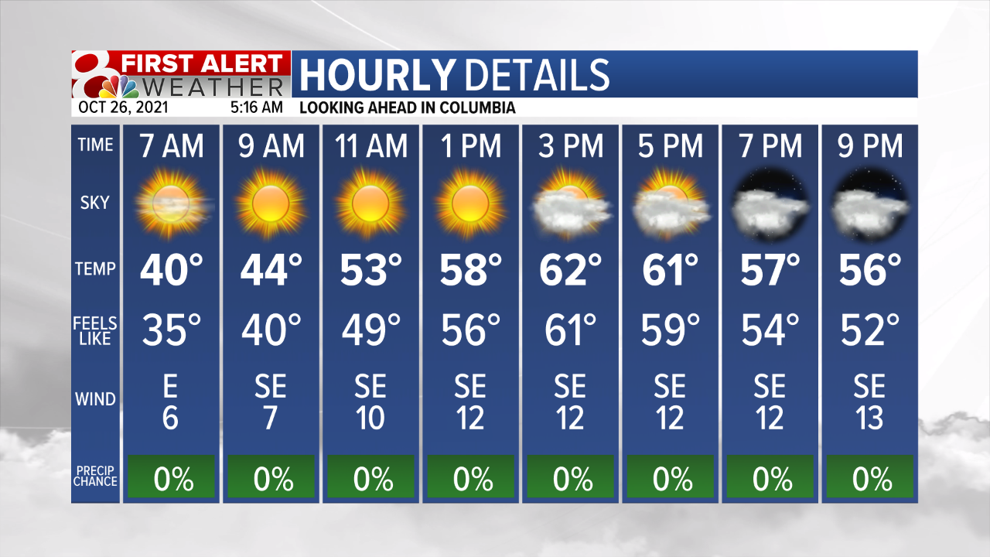 Cool during Tuesday morning with AM wind chills in the lower 30s. By the afternoon, temps will climb to near 63 degrees, about 10 degrees warmer in 'feel like' temps.
Rain quickly returns to the area Wednesday afternoon and at times these showers could be heavy.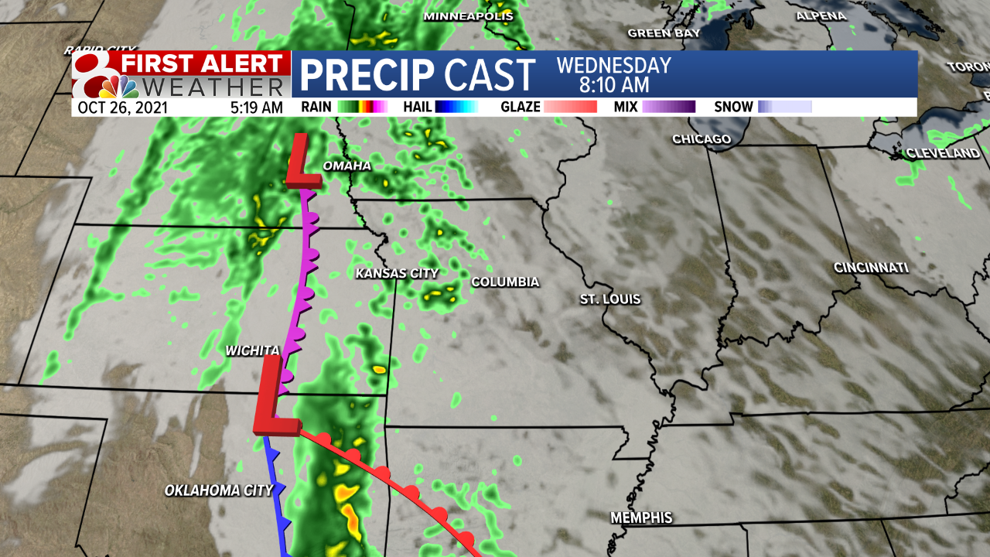 Rain will first arrive in front e west late Wednesday morning, becoming widespread by afternoon and evening. This rain is expected to continue through Thursday morning, possibly into the afternoon.
Any [strong] thunderstorms associated with this system will be along the Gulf Coast states, tracking south of the warm front which is forecast to pass south of Missouri.
Rainfall will be the heaviest during Wednesday night. Another round of showers will be possible Thursday night through Friday. This round will not be as heavy, but could still produce large amounts.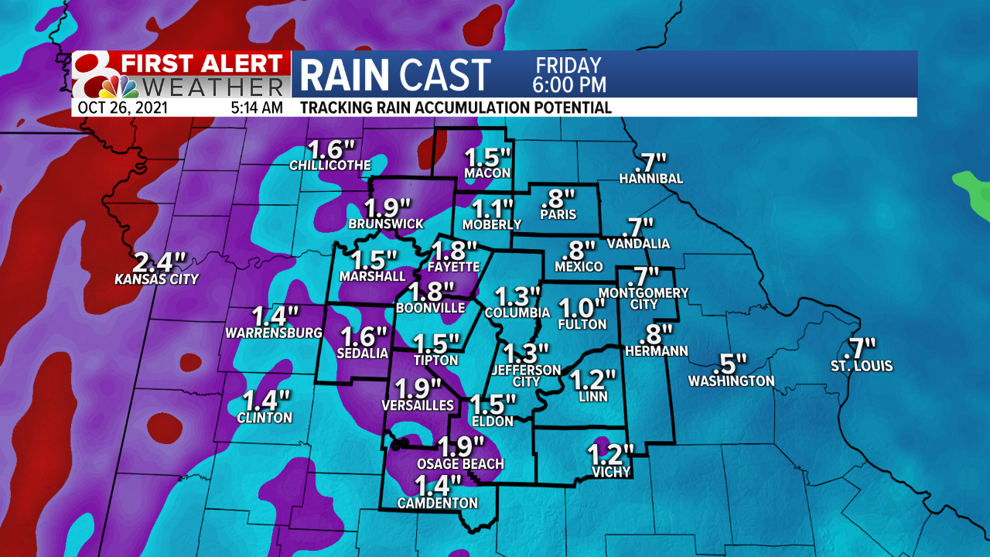 In total, rain accumulations will be around 1.00" to 2.00" for all of central Missouri through Friday evening. We could see a few locations receive up to 3.00" or more.
This rainy system will clear out of Missouri in time for the upcoming weekend. Sunshine will return this weekend with highs near 60s. Halloween appears dry and clear for now with evening temps in the lower 50s for trick-or-treater's.