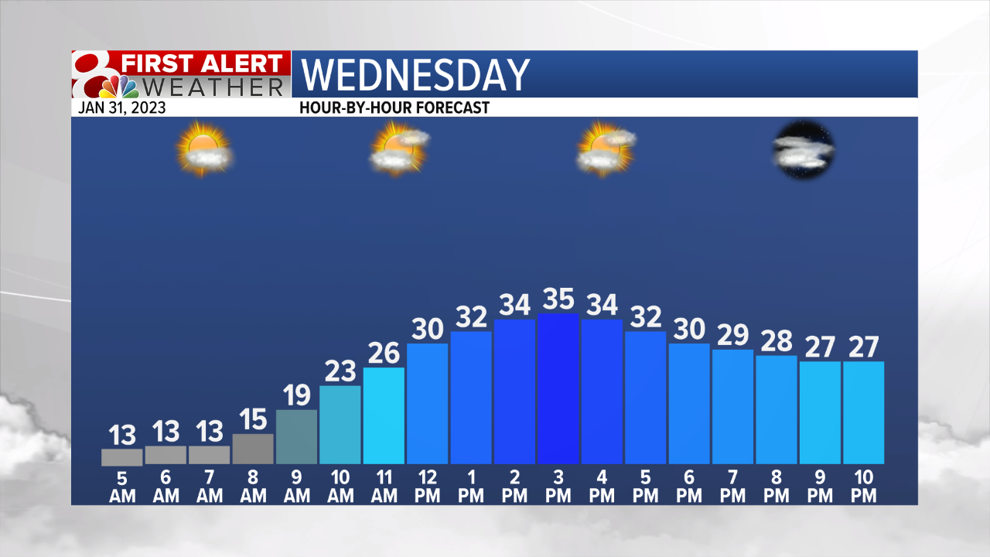 Wednesday
The morning starts out chilly in the mid 10s, but by the afternoon we will FINALLY be back above freezing! Expect high temperatures in the upper 30s tomorrow, while highs on Thursday hover around the mid 40s.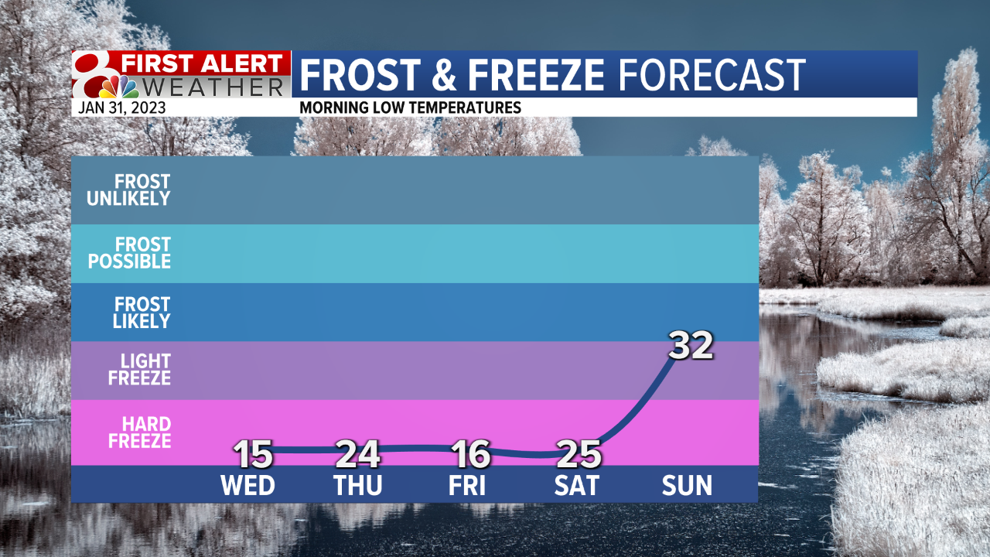 However, Thursday night a cold front will move through the area, making for a breezy afternoon. We will also see a sunnier and much cooler Friday with highs hovering around freezing. This will be a quick drop in temperatures before our warming trend continues. The mornings will continue to still start chilly, but our warmup potential increases day by day.
The Weekend Warmup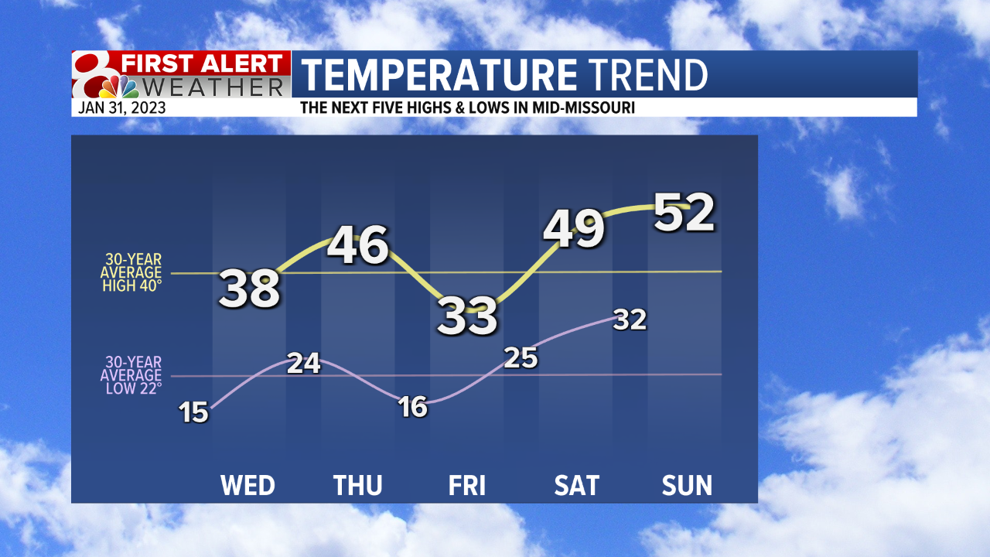 As we get further into the month of February, our temperatures climb even higher. Saturday and Sunday's high temperatures near 50 degrees mean that this weekend is the time to get outside and enjoy the warmer than average days.
But the warmup doesn't stop there! We'll stay in the 50s for the first few days of next week before we start to cool back into the mid 40s by Wednesday.