Close, but no record! We saw a high temperature of 70° so the record of 72° (1917) will remain in place. #MidMoWx #MoWx #MidMo pic.twitter.com/uTc4dnyD3C

— Matt Beckwith (@KOMUMatt) December 2, 2021
FRIDAY'S FORECAST
Friday will start with clear skies and temperatures in the middle 40s with highs near 70° in the afternoon. The current record of 75° (2012) is looking safe.
A cold front will pass in the afternoon and evening, dropping temperatures as we head into the weekend.
WEEKEND OUTLOOK
Saturday will be cooler with highs in the lower 50s under mostly sunny skies.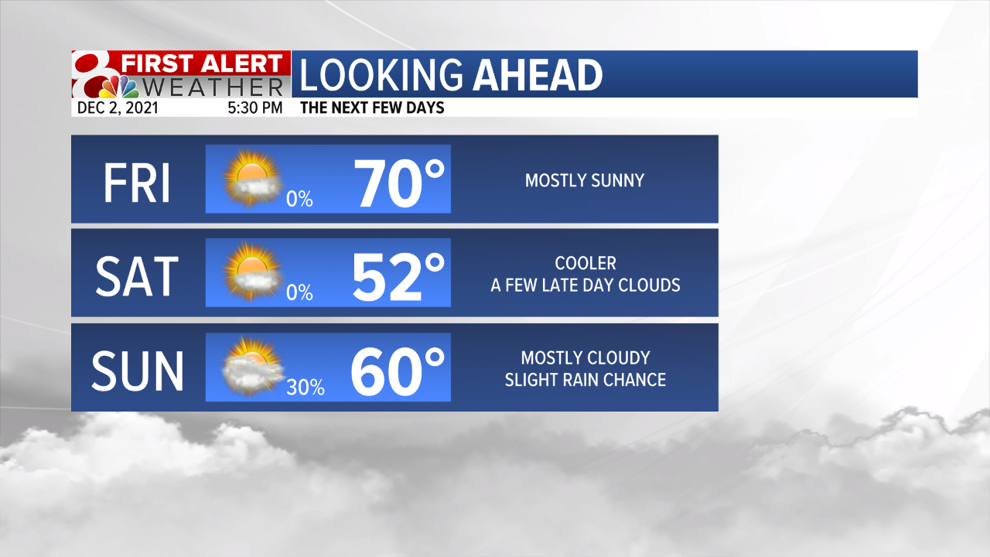 A warm front will pass through the region on Sunday, bringing slight rain chances for Sunday. Much of the day will be dry as this system won't have much moisture to work with until it gets well to our east.
Total rainfall will be at 0.10" or less for most areas.
Sunday will be mostly cloudy with those few passing showers and highs near 60.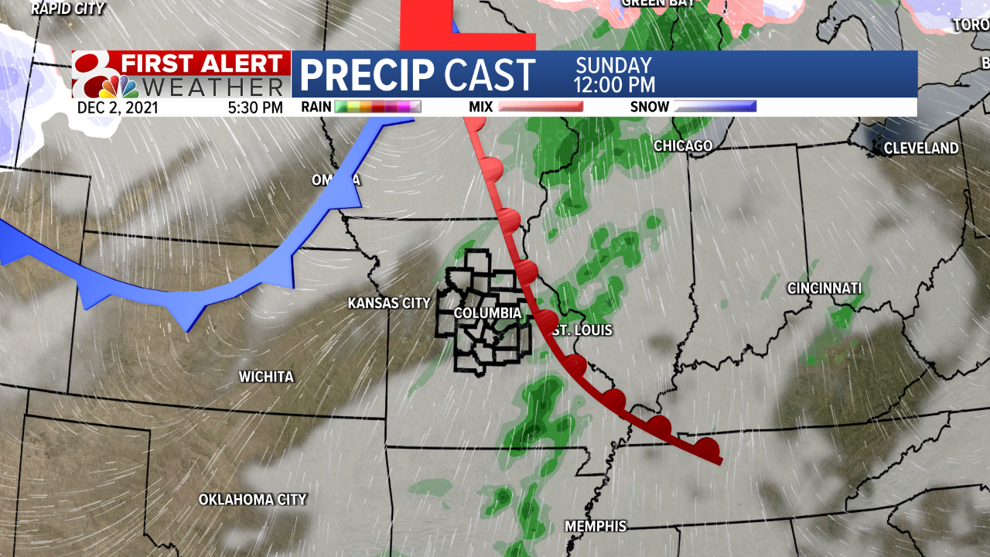 LOOKING AHEAD
The rollercoaster ride of temperatures isn't looking to slow down anytime soon. We'll keep an eye on a system for next week that could bring some moisture our way, but right now a dry atmosphere looks to limit those rain chances. Stay tuned!