FRIDAY'S FORECAST
Starting in the morning, skies will be mostly cloudy with rain developing and moving in from the west.
This rain will become more widespread over central and western Missouri, but will struggle to develop over eastern Missouri during the day due to drier air aloft and a stalled mid-level boundary.
This will eventually be overcome by rain by late afternoon.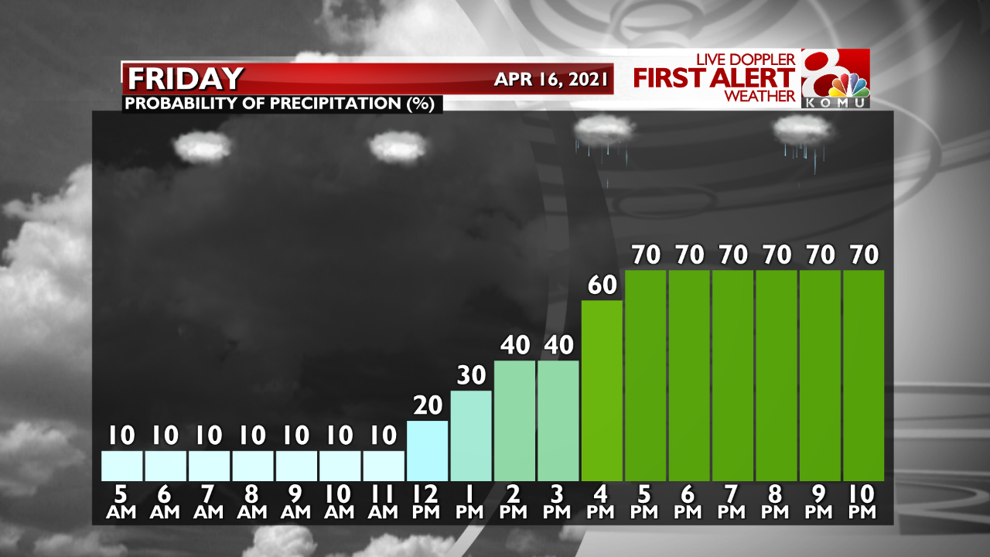 Rain is expected all across central Missouri during Friday afternoon and evening. That rain is expected to be fairly light with only occasional moderate showers. 
This rain will be likely Friday night and into early Saturday morning. Showers will become more isolated through Saturday, meaning we will see some dry time. 
Sunday is trending to be mostly dry with a slight chance of rain for eastern parts of the state.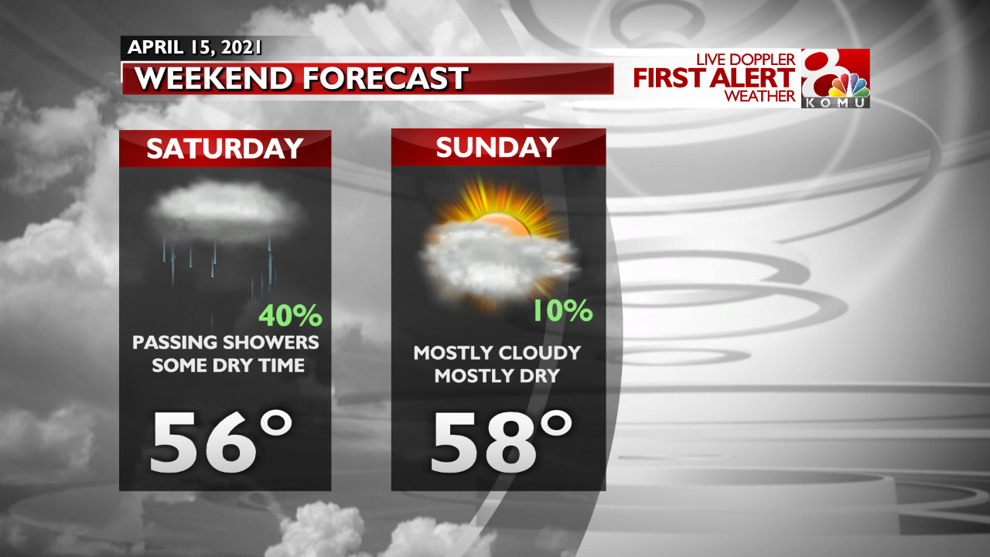 Rainfall amounts will generally be around 0.25" to 0.75" from Friday through Sunday.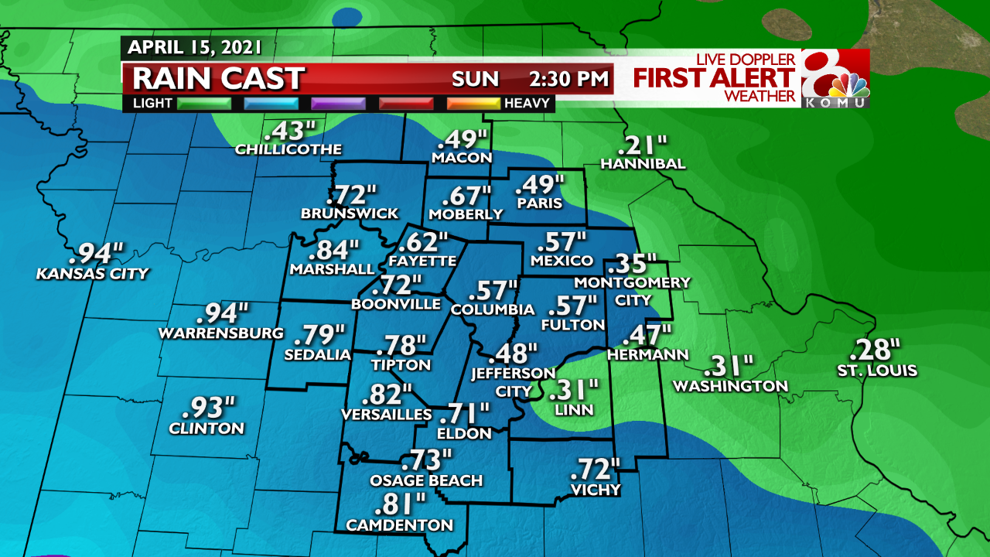 A SHORT LIVED WARM UP
Monday will be a mild day with mostly sunny skies and highs in the middle 60s, but this warm up will very short lived as a cold front approaches from the north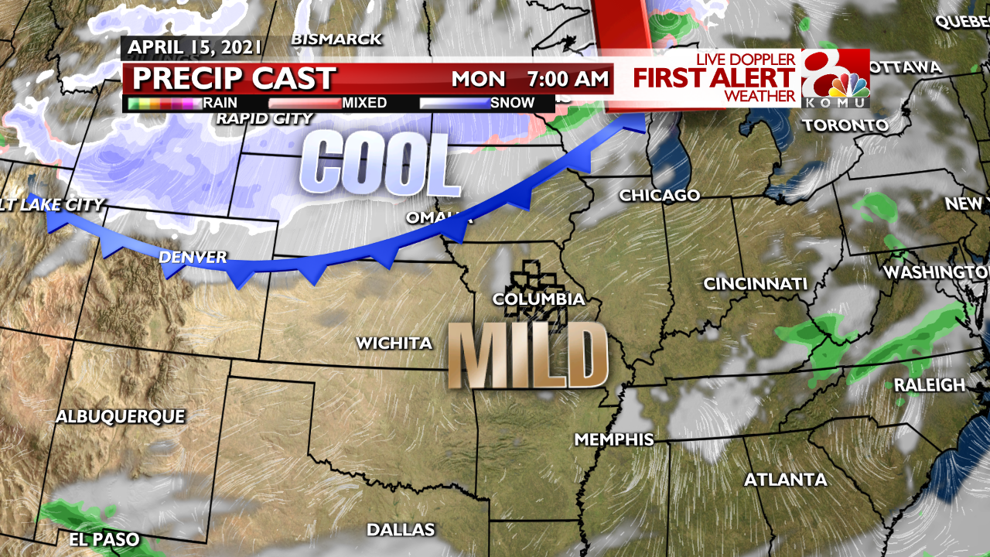 This cold front will arrive late Monday night into Tuesday and bring a push of much cooler air with highs only reaching the upper 40s.
Moisture looks fairly limited with this system, but we could see just enough to see some showers. We will need to watch the speed of this cold front and the amount of moisture this system could work with.
Most of the precipitation that falls with this system is expected to be rain.
Temperatures will slowly warm up for the rest of the week.