Temperatures this morning will be in the lower to middle 60s, indicating an increase in humidity this afternoon. Humidity today will be noticeable, but not completely unbearable.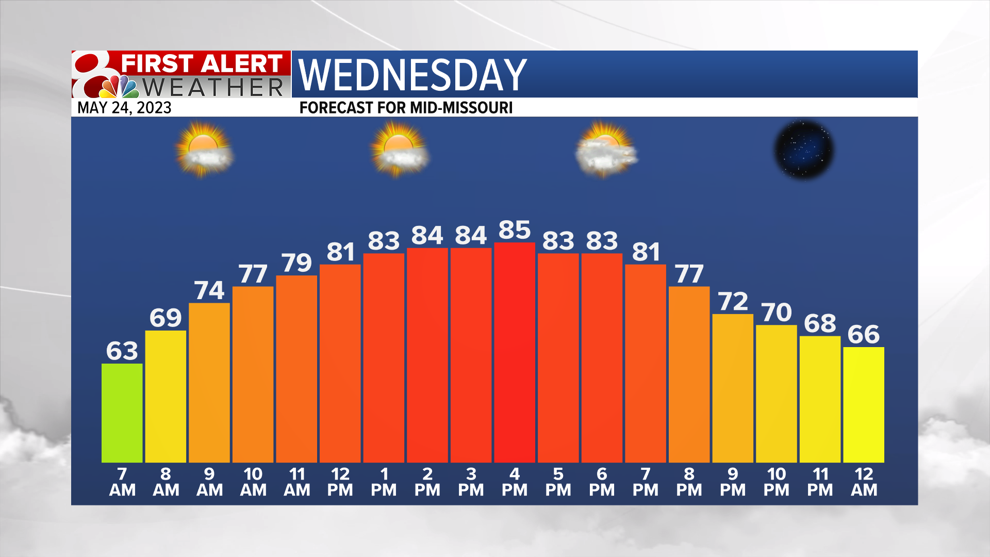 High temperatures today will be in the middle 80s, with a slightly higher heat index. 
There will be an increase in cloud cover throughout the day leading to rain chances this evening. Most will stay completely dry, but some may experience a pop up shower or thunderstorm. There is no severe weather expected today.
Heading into the weekend, a warming trend will begin. We will be in the lower 80s on Saturday and the middle 80s by Sunday. The warming trend continues into the next week.