Hot and humid weather returns to the area today, followed by a chance for some much-needed rain tonight.
Today is the first day of Summer - a.k.a. the Summer Solstice.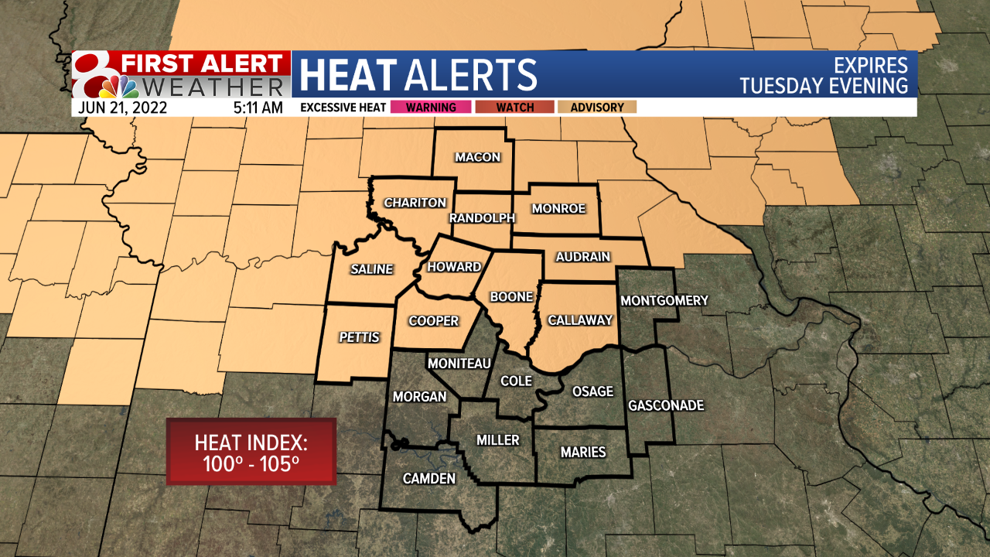 Heat advisories were issued by the National Weather Service for all of northern Missouri and southern Iowa as heat index values could climb to around 100 to 105.
Temperatures reached the lower 90s yesterday and will be even warmer today, climbing to the middle 90s this afternoon. While some areas in the Midwest will challenge temperatures records, ours today should be safe at 98 degrees, set in 1988.
Storms are possible with a passing cold front tonight through Wednesday morning, although the rain will be limited in coverage - not everyone gets rain. If you do not get rain, there will still be isolated storms possible over the next few afternoons, including the weekend.
Temperatures will be slightly cooler Wednesday and Thursday with lower heat index values too, but will jump again by the end of the week reaching the middle 90s on Friday and Saturday. Heat indices will also reach cautious levels by the weekend, especially Saturday.
We will have another cold front pass through the region Saturday which could lead to wind storms Saturday - Saturday night. 
Sunday and next week appear much cooler, less humid with highs in the 80s, more normal for this time of year.