Sunshine returns Wednesday! It's not going to do much in terms of temperature, but warmer air will arrive as we get closer to the weekend. 
After a couple of cloudy and gray days sunshine will return tomorrow! We will start our Wednesday with some clouds, but we will be mostly sunny by afternoon. Cloudy conditions and rain chances return as we head into the weekend. #MidMoWx #MoWx #MidMo pic.twitter.com/tDPdIwGAX0

— Matt Beckwith (@KOMUMatt) May 11, 2021
WEDNESDAY'S FORECAST
Wednesday will kick off with some clouds, but sunshine will be increasing through the day. Morning temperatures will be in the lower 40s with afternoon highs in the lower 60s. Winds will be breezy at times out of the east at 10-20 mph.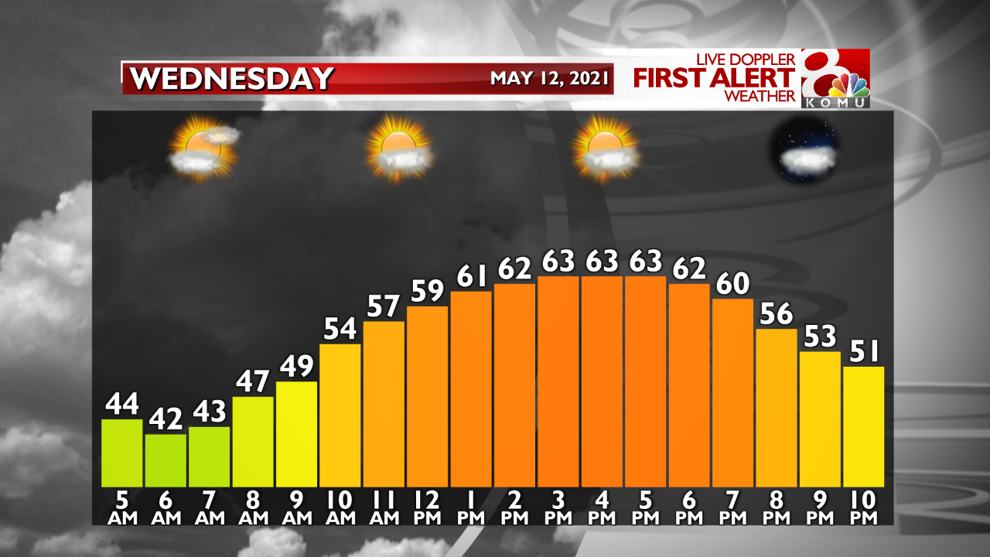 ENDING THE WEEK
Thursday is shaping up to be another day of mostly sunny skies, thanks to high pressure to our northeast. Temperatures will also start to warm with highs in the middle to upper 60s.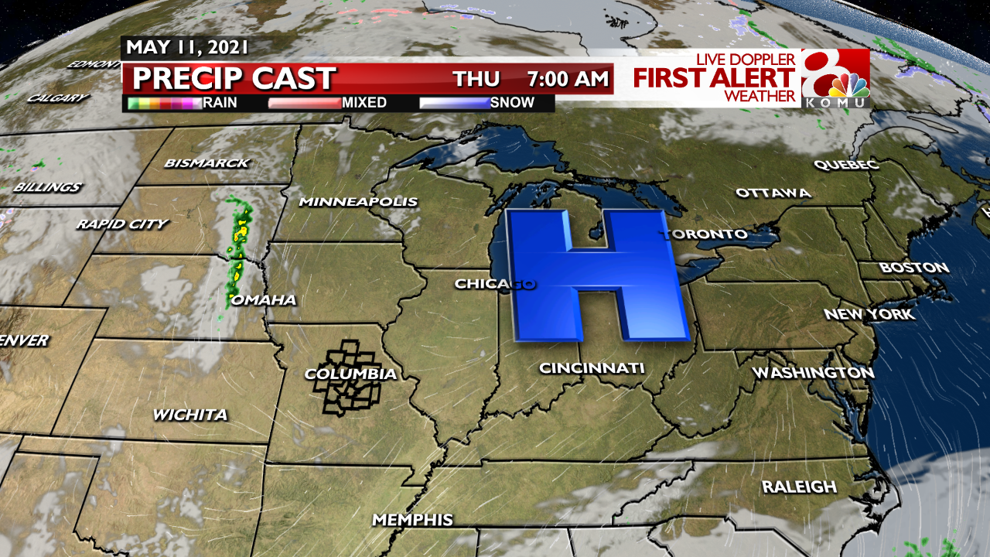 Thursday night into Friday our attention will turn to Nebraska. That's where thunderstorms could develop in the afternoon and evening on Thursday. These storms could then push south and arrive in central Missouri on Friday morning.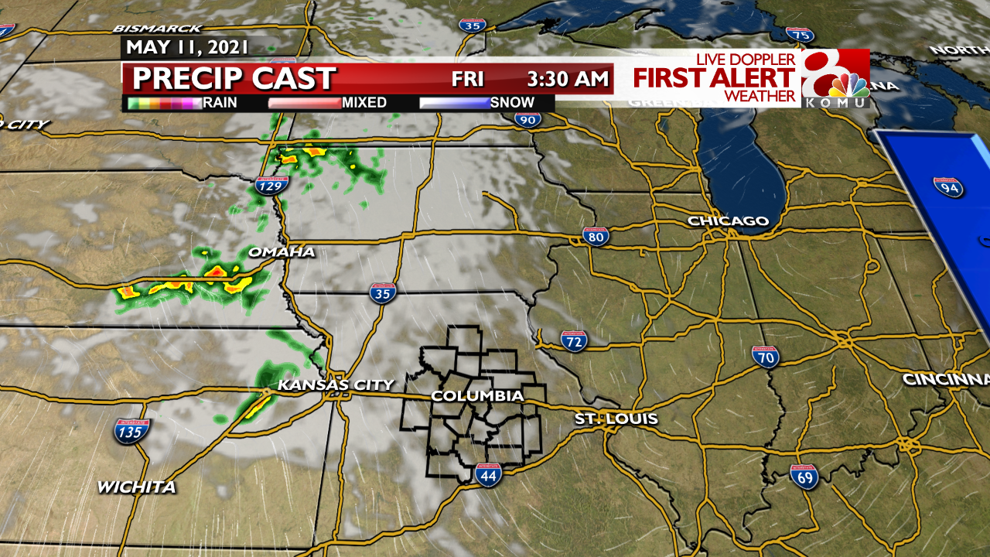 The severe weather threat is low for these, but we could see a few downpours. There is uncertainty as to where these form, but even if we don't see rain, we will see much more cloud cover with highs in the middle 60s.
At this time we expect these storm to die down as they head into Missouri due to the high pressure system from the past few days still being close enough to our east to kill much of the energy these storms have as they move into our area from the west.
LOOKING AHEAD
A warm front will lift through the state this weekend and that will bring chances of showers and thunderstorms.
This front is expected to stay well to our south on Saturday so temperatures will only reach the upper 60s. Passing showers and possibly a thunderstorm are expected with some dry time.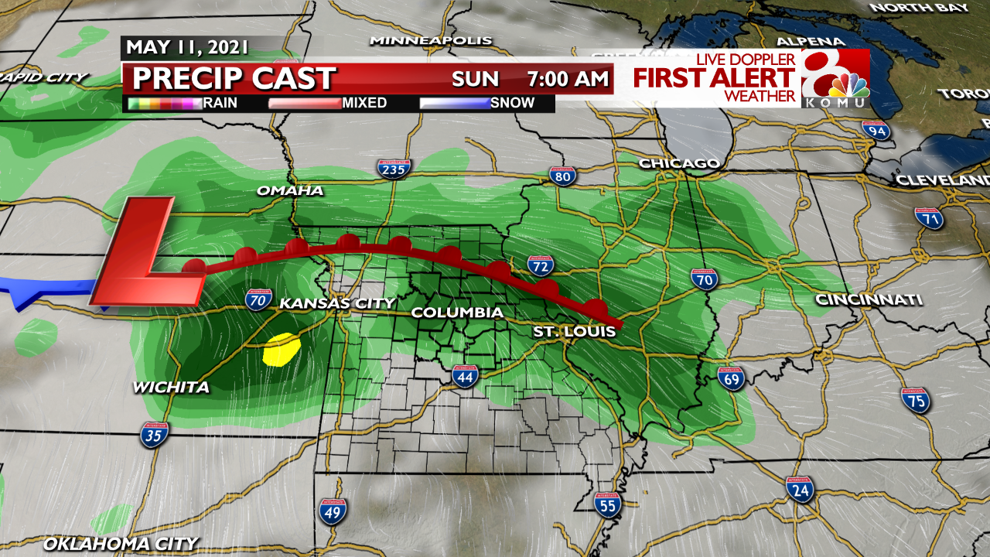 The warm front should arrive on Sunday, bringing warmer air and an increased chance of showers and thunderstorms. Rain could be heavy at times, but the severe threat looks low. However, a strong storm or two isn't out of the question.
This front is expected to stall nearby through early next week bringing chances of passing showers and storms. There is still some uncertainty as to when this pattern will break down, but it is possible that this stationary front lingers through the middle of the week. Stay tuned!