Today is thanksgiving and conditions will be much colder than earlier this week.
A cold front moved through the region overnight leading to rain last night. Around 0.15" to 0.40" inches of rainfall last night. Now, that rain has moved far east leading to dry conditions today. Sunshine will gradually return today too!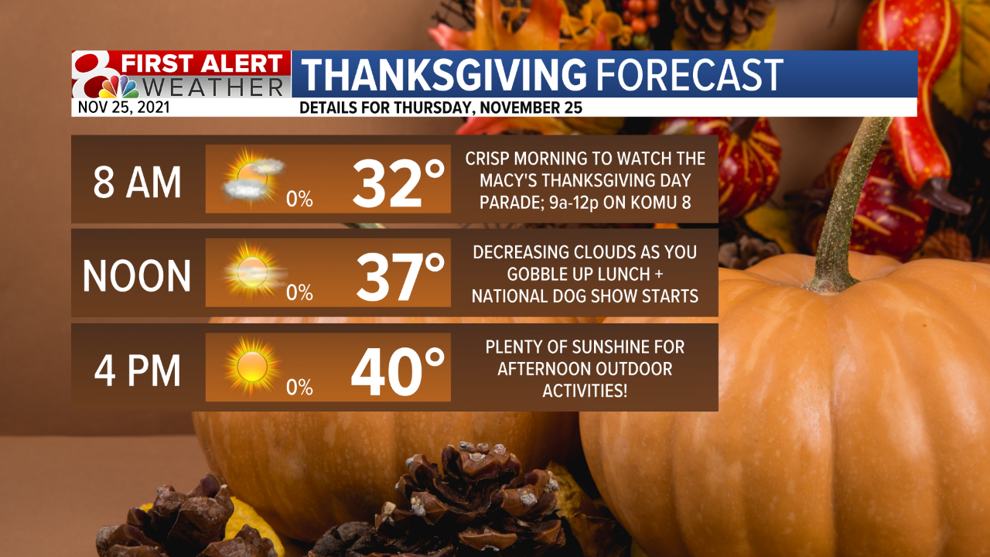 Look for chilly, breezy winds out from the northwest with highs in the upper 30s to lower 40s this afternoon.
For Black Friday shoppers, prepare for a frigid Friday morning temps will near 20 degrees with wind chills in the 10s.
Overall, this weekend looks pretty good weather-wise with passing clouds mixed in with sunshine highs this weekend will reach the lower 50s Friday through Sunday.