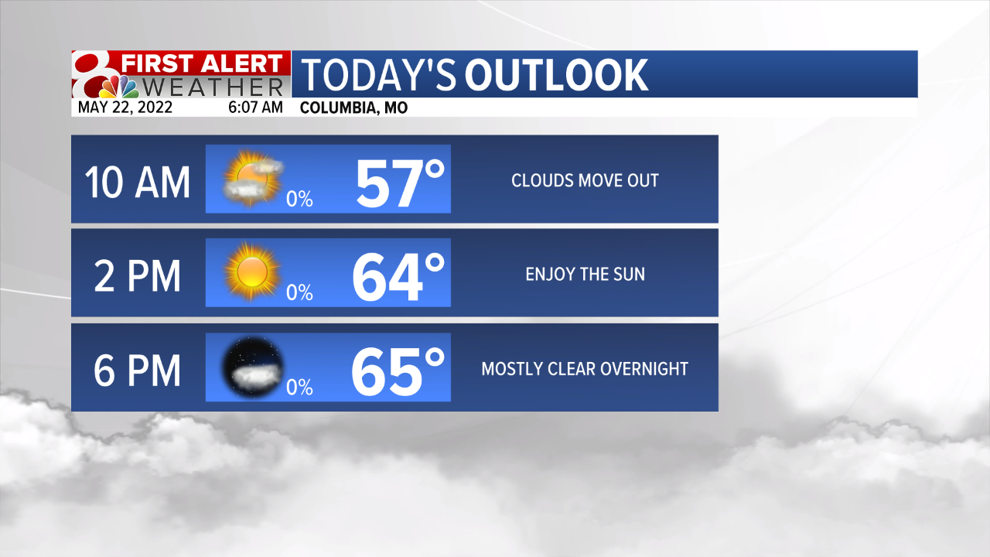 We will warm up to around the middle 60s today with the help of some sunshine. Today and tomorrow will be our last few days of sun before rain chances pick up on Tuesday into Wednesday.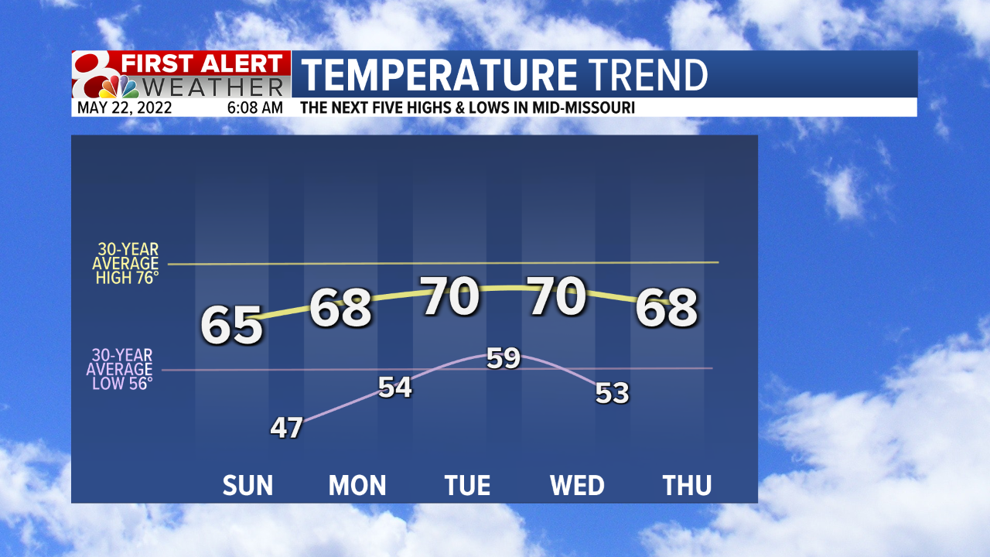 Temperature wise we will stay in the upper 60s range to start the week. Since we won't be seeing much sun, we will lose out on the daytime heating that allows us to get so warm.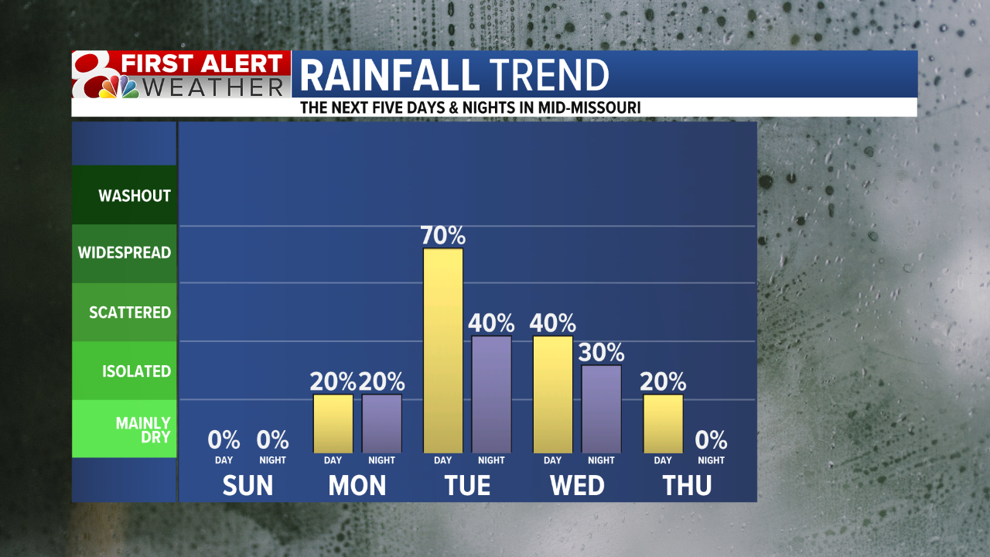 Looking forward to this upcoming holiday weekend, sunshine and warmer weather is back in the forecast. We will warm up back into the low 80s on Friday and Saturday.