A passing cold front will arrive later this afternoon. Rain is possible today followed by colder weather for the remainder of this week.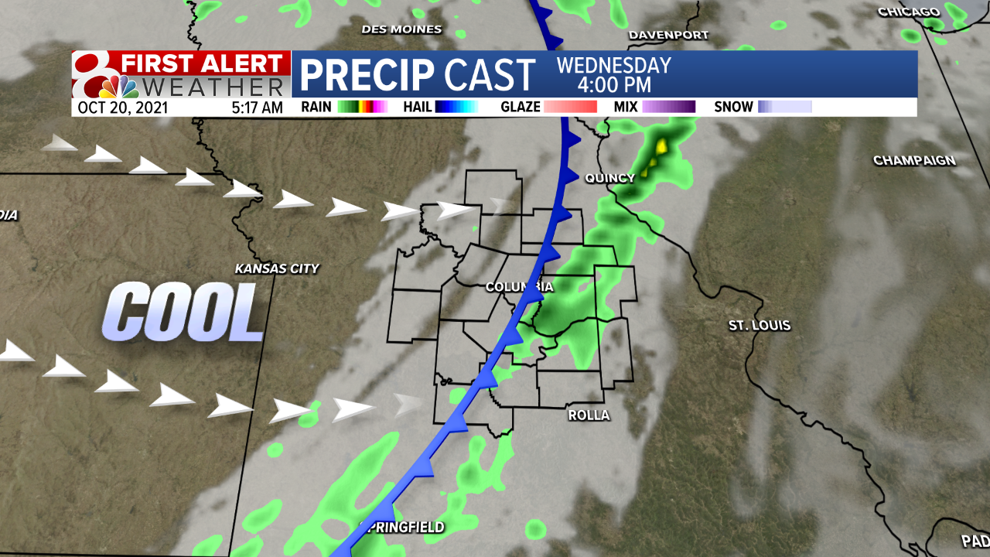 Rain will be possible throughout the day under a mix of clouds and sunshine. The rain chances will be highest during this afternoon as a cold front passes through central Missouri. Winds may also be breezy with temps still reaching the middle 70s this afternoon.
By 6pm, any showers and storms will be in eastern Missouri and skies will be partly to mostly clear overnight with lows dropping in the 40s for Thursday morning.
As Thursday arrives, temps will be much cooler and there will be a north breeze with clouds - a chilly day. Temps will only reach the lower 60s. There may be some areas in northern Missouri that only reach the upper 50s.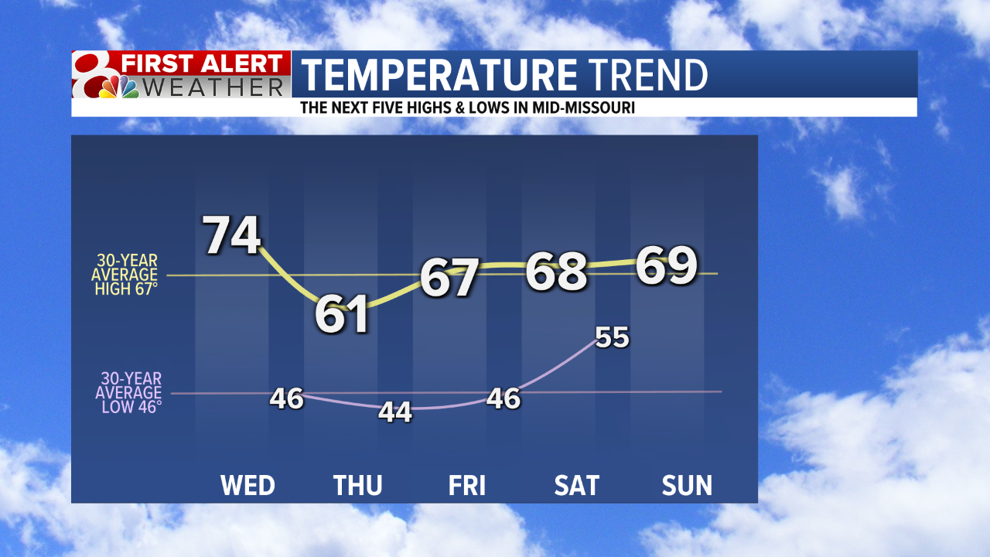 By Friday and Saturday, sunshine will be back and the wind will be more out from the southwest leading to slightly warmer temps. Highs will be in the middle to even upper 60s. 
Saturday will be a mainly dry day, but rain will become possible by Saturday evening and widespread thunderstorms are possible Sunday. Some of this rain may be heavy on Sunday. More rain chances will be possible Monday and Tuesday ahead of a cold front that arrives Wednesday of next week.