The beginning of August will almost feel like the beginning of a spring-time month with cooler than average temperatures, as well as low humidity. However, the heat will return. 
THE RETREAT OF SUMMER
The average temperature for August 1 is 89 degrees, for the first several days of the month we will be below that number. Sunday will be the warmest day for the next 4 days with high temperatures around 85.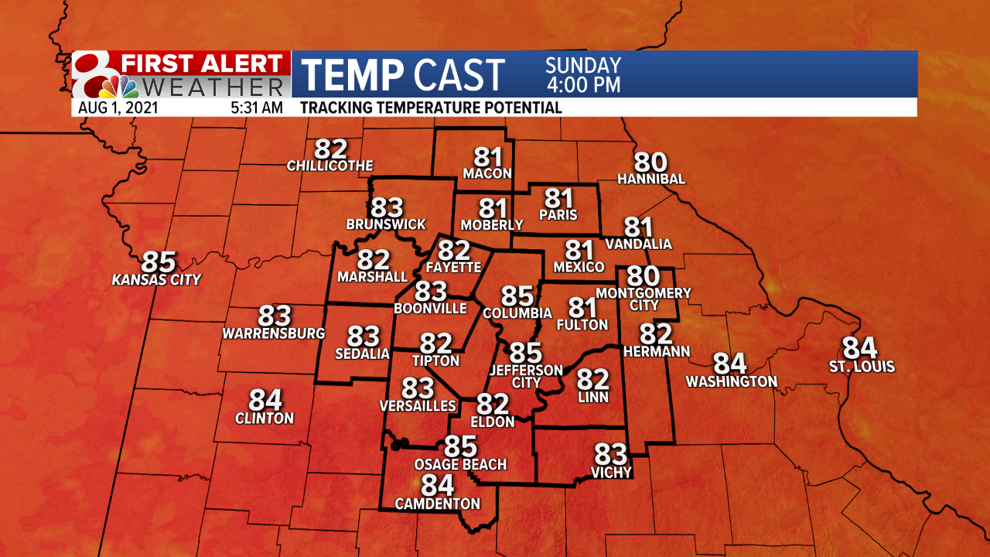 These lower temperatures will be complimented by low humidity values, so no heat index to speak of. Monday and Tuesday we will struggle to reach 80 degrees, some might be in the 70s! On Wednesday into Thursday we see the temperatures begin to bump up, but humidity will stay down.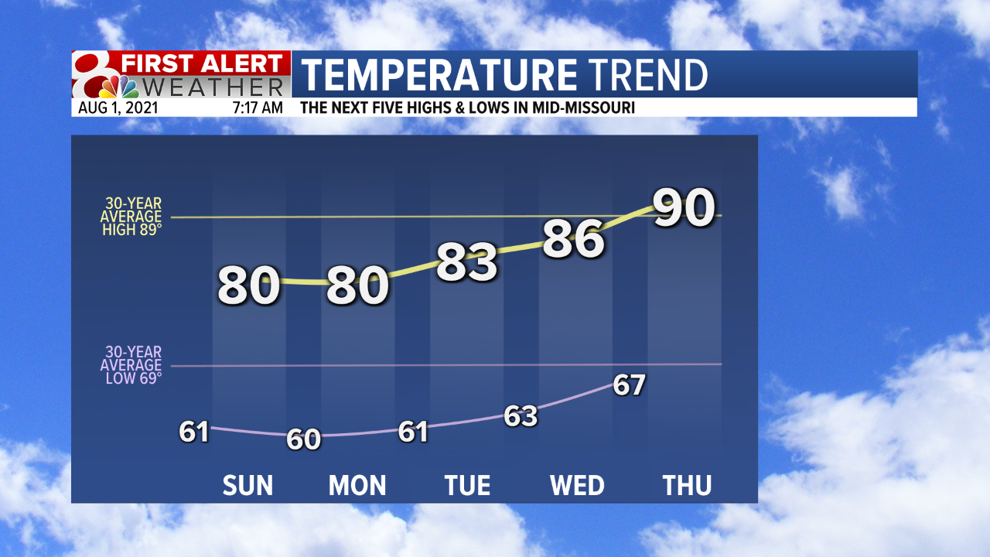 THE RETURN OF SUMMER
A warm front will push into our area on Friday into Saturday, returning all the things we associate with a Missouri summer. 1.) Heat: temperatures will rise into the lower 90s by Friday, slightly above average. 2.) Humidity: while it is not looking as extreme as last week as of now, it will still be noticeable with heat indices returning as well. 3.) Storm chances: this looks low, maybe a chance of a passing thunderstorm or two on Saturday with the warm front passage, then another chance into early next week. This is still several days away and subject to change, stay with KOMU for the latest updates.