Isolated showers will continue through the early evening hours, but we will become dry by 10PM. Skies will clear and temperatures will drop quickly with lows in the middle 40s.
Cooler air is on the way! I expect that many of us won't be able to make it out of the 50s tomorrow afternoon. Lower 60s are possible south of I-70. #MidMoWx #MoWx #MidMo pic.twitter.com/bZkcLx2xWP

— Matt Beckwith (@KOMUMatt) October 20, 2021
THE END OF THE WEEK
Thursday will be a cool day with temperatures only reaching the upper 50s to lower 60s. We will start the day with some sunshine, but skies will become mostly cloudy through the afternoon.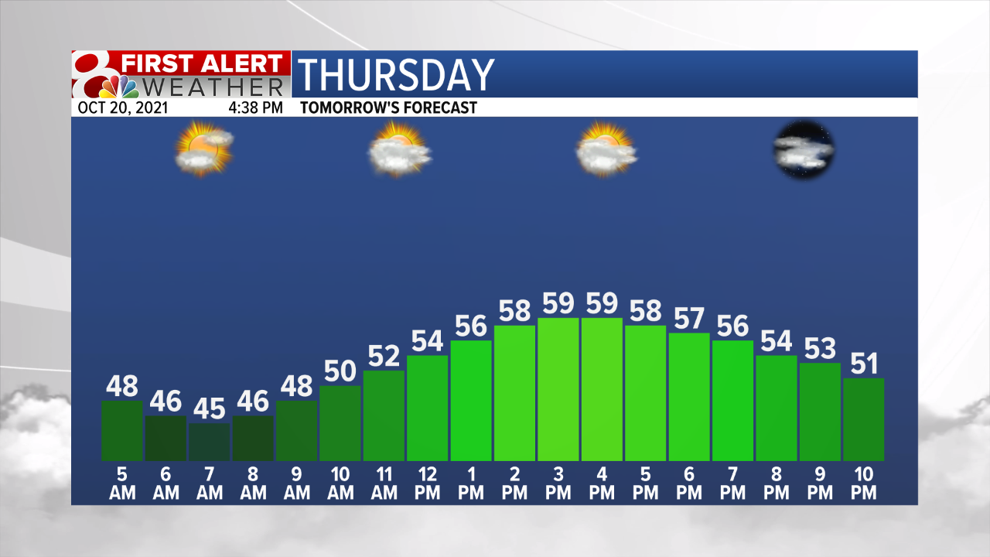 Friday will be a slightly warmer day with highs in the middle 60s, but there will be a split across the region as a weak frontal system pushes south and stalls near Highway 24 before dissipating. Highs will be near 60 along and north of Highway 24, but much warmer air will be in place to the south with highs near 70.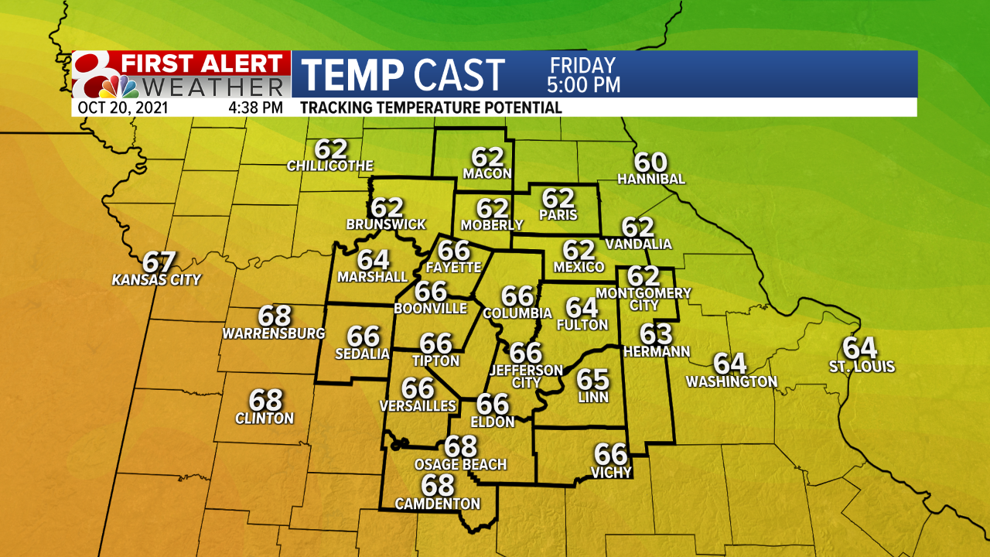 WEEKEND OUTLOOK
Saturday will have a few passing showers during the day with highs in the middle to upper 60s.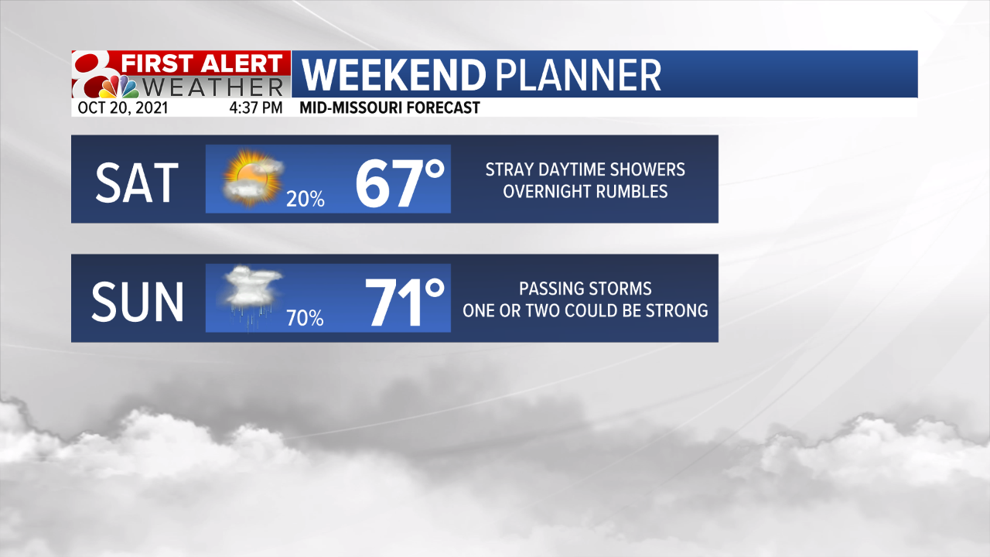 Showers and thunderstorms will move in Saturday night into Sunday as a warm front surges through the region. This front will bring ample available moisture that showers and thunderstorms will be able to tap into, meaning moderate to heavy downpours will be possible.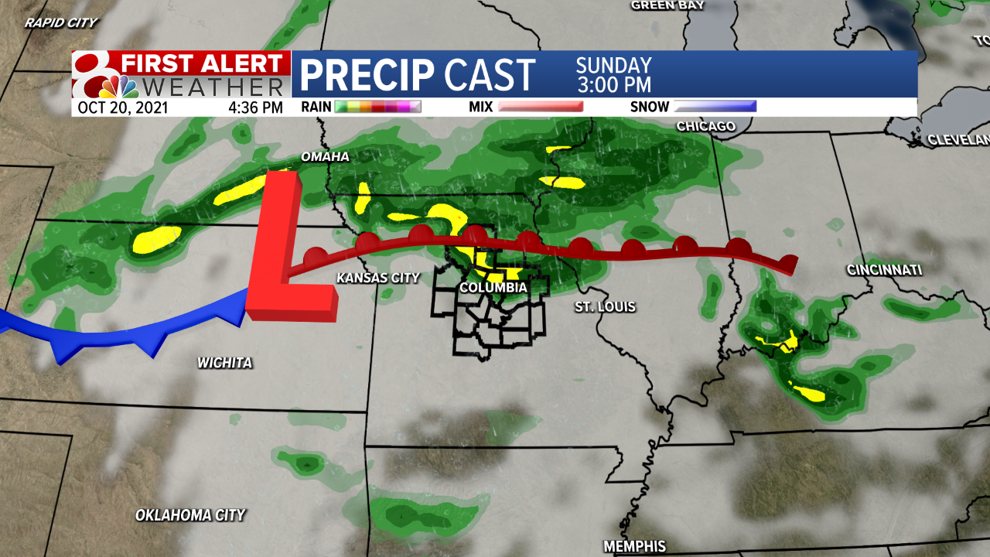 Additionally, we will need to keep an eye on this system for a strong storm or two. This system is still more than 72 hours out, so this forecast will become more clear over the next several days. Stay tuned!
LOOKING AHEAD
The placement of our front will determine how warm temperatures are early next week. There is some uncertainty in regards to the placement of this front, but temperatures do look to be average to above average.
Another cold front will kick through for the middle of next week.