It seems the only relief found from this summer's heat is either indoors in the air conditioning, or cloud cover. Cloud cover helped keep things cooler on Thursday and that trend will continue for Friday.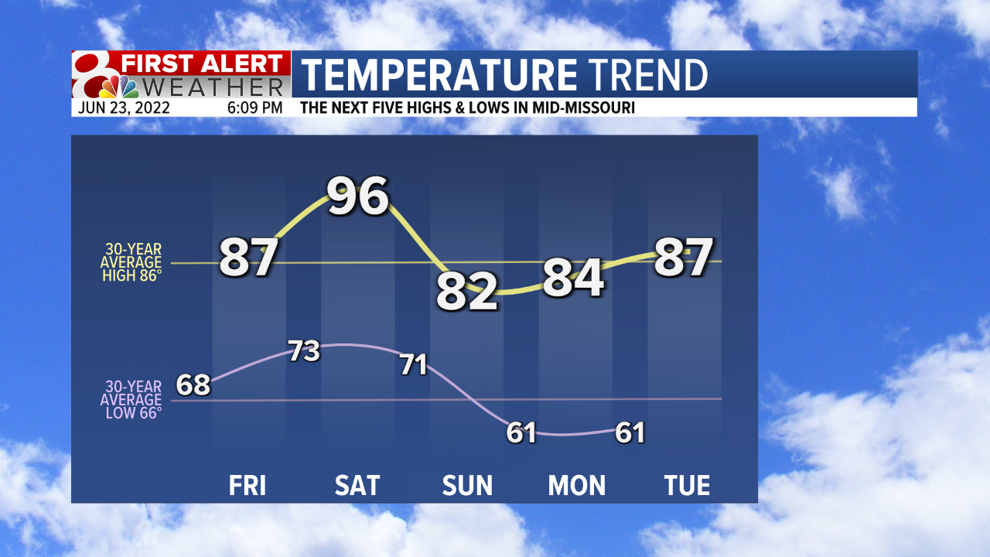 There will be rain chances over the next few days, too. However, the rain will be originating over Kansas, not Missouri and with a slow storm motion (speed the storm system moves), rain may not reach us in time before falling apart.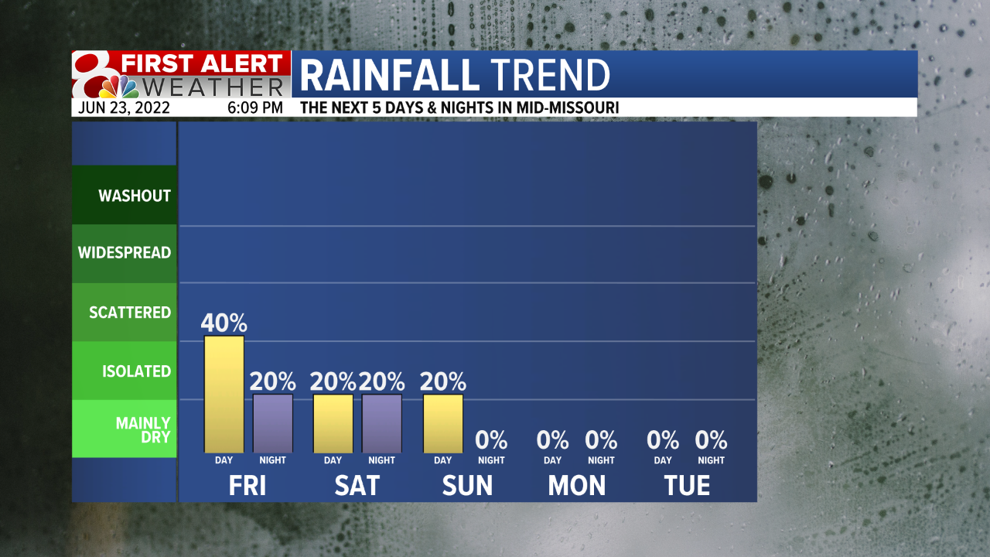 Friday morning does appear to be the best chance for rain and will produce lots of clouds too which has forced us to lower temperatures to close the work week with highs only in the middle to upper 80s. 
Friday: Not everyone will get rain, but rain chances are highest on Friday for those north of I-70. Areas south of I-70 are much less likely to see rainfall.Cloud cover associated with the rain will keep us cooler in the middle to upper 80s. #MidMoWx #MoWx #MidMo pic.twitter.com/56cnzOYpLq

— Matt Beckwith (@KOMUMatt) June 23, 2022
WEEKEND FORECAST
Saturday does still appear to be very warm and humid and could reach the middle to upper 90s. There may be some isolated storm chances in the morning and again in the evening which may lead to cooler temps.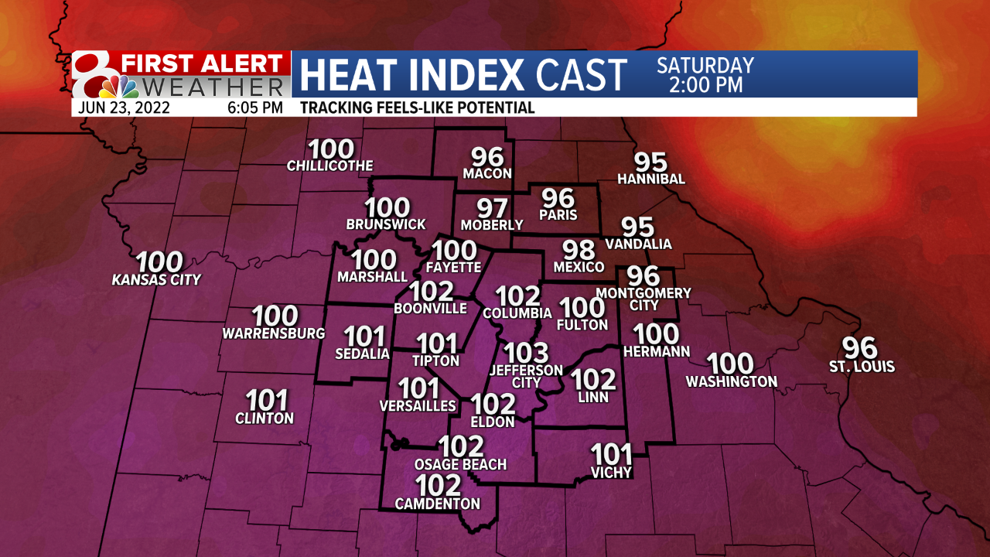 Temperatures will be much more comfortable starting on Sunday and continuing through Tuesday of next week with highs only in the middle 80s and morning temps in the lower to middle 60s.
Temperatures are likely to take an upturn for the middle and end of the week with highs back in the 90s by Wednesday.