The average high for this time of the year is in the middle 60s and the average low is in the lower to middle 40s. We are looking to be below average as we begin a cooling trend that will last through the weekend and continue into next week.
WEDNESDAY'S FORECAST
Clouds will quickly be clearing this morning leading to more sunshine and slightly below normal temperatures for this time of year. Temperatures around lunchtime will be in the lower to middle 50s, reaching a high of 60 degrees this afternoon. Enjoy the sunshine! More clouds are expected by the close of the week.
PATCHY FROST?
Clearer skies re expected tonight across central Missouri and temperatures re expected to cool in the middle to upper 30s overnight. This could lead to patchy frost developing in central and northern Missouri through Thursday morning.
If we see extra clouds and winds stay a little on the breezy side this could be prevented. If you have plants outside, make sure you pay attention to this forecast. The best chance for frost will be north of the Missouri River where temperatures will range from 32 to 35 degrees. Temperatures north of the Ozark Plateau may also drop in the lower to middle 30s and frost will be possible for mainly low-lying areas.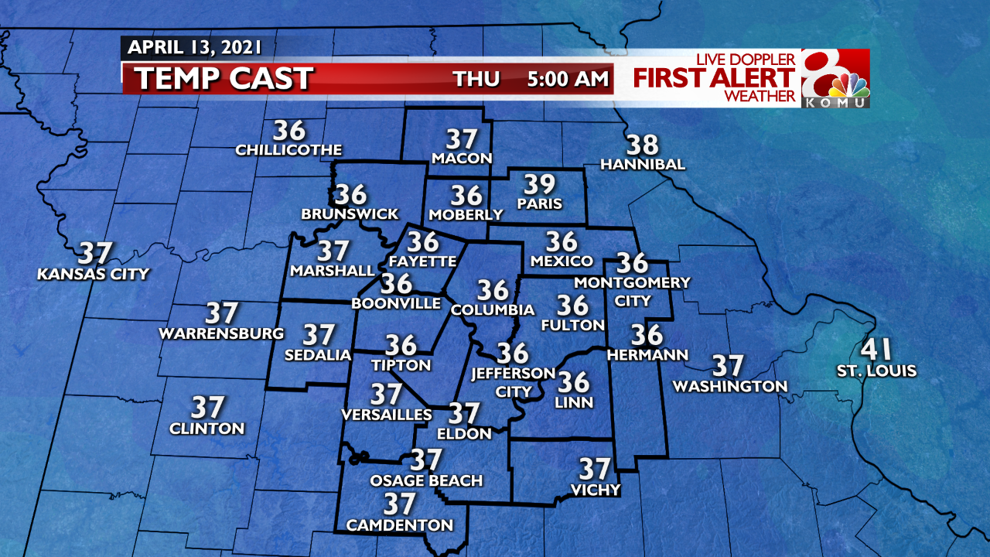 INCREASING RAIN CHANCES
Thursday will have increasing cloud cover through the day as our cool down kicks into gear. Highs are only expected to reach the upper 50s.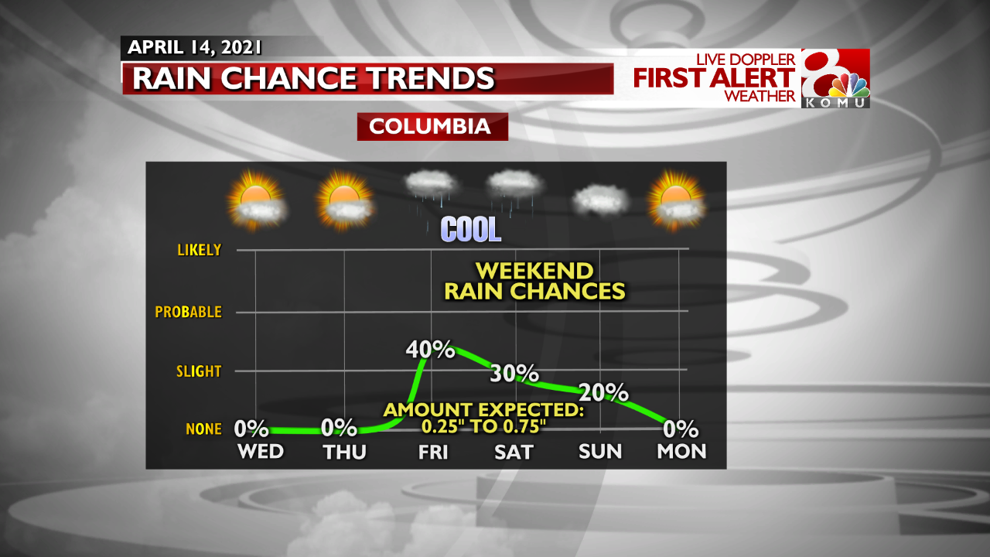 Rain chances will return on Friday, mainly in the afternoon and evening and that will bring cooler temperatures with highs in the middle 50s.
Light rain could linger into Saturday morning too with cloudy skies remaining in place. Temperatures are expected to reach the 50s with a few passing showers and sprinkles.
Rainfall totals are looking pretty light through all of this, around 0.25" or less. There will be some dry time during through the weekend.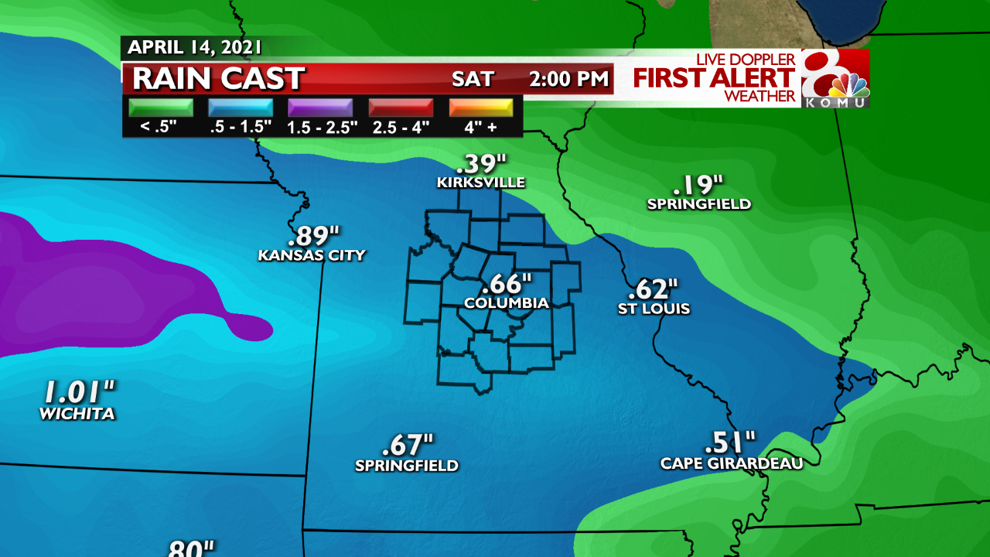 Temperatures look to be on a cool note for the beginning of next week. Stay tuned!