As expected, areas north of I-70 saw snow on Monday with little accumulation as temperatures were warm enough to melt most of the large snowflakes after a short time. 
TUESDAY'S FORECAST
Cloudy skies are expected to continue through Tuesday with out-the-door temperatures in the middle 20s and wind chills near 20. Highs will warm into the upper 30s with skies remaining mostly cloudy, but a few peeks of sunshine will be possible.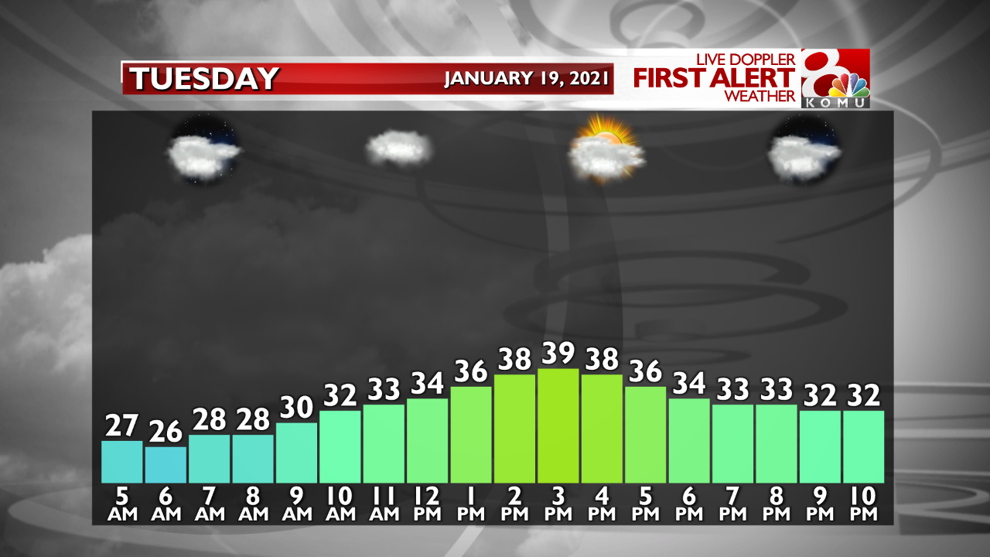 WEDNESDAY WARM UP
Sunshine will return on Wednesday with the passage of a warm front. Highs are expected to reach the upper 40s in the afternoon with breezy conditions out of the south. These winds will be gusting up to 20-30mph.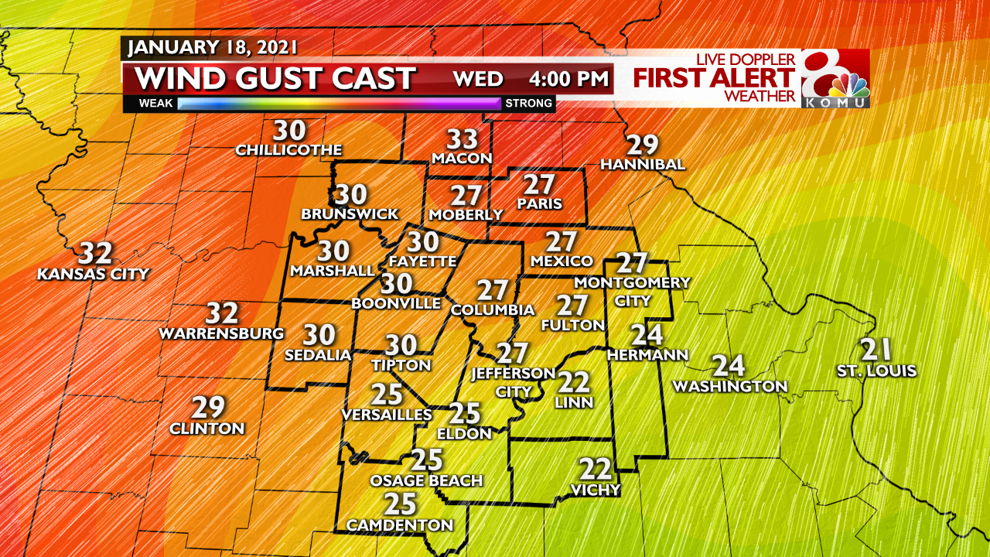 Temperatures will be warm again on Thursday with highs near 50° under mostly sunny skies. A cold front is expected to pass during the day, but that cold front doesn't look like it will have enough moisture to produce any precipitation.
Areas in Camden, Miller and Maries counties may have extra clouds where others to the north get more sunshine.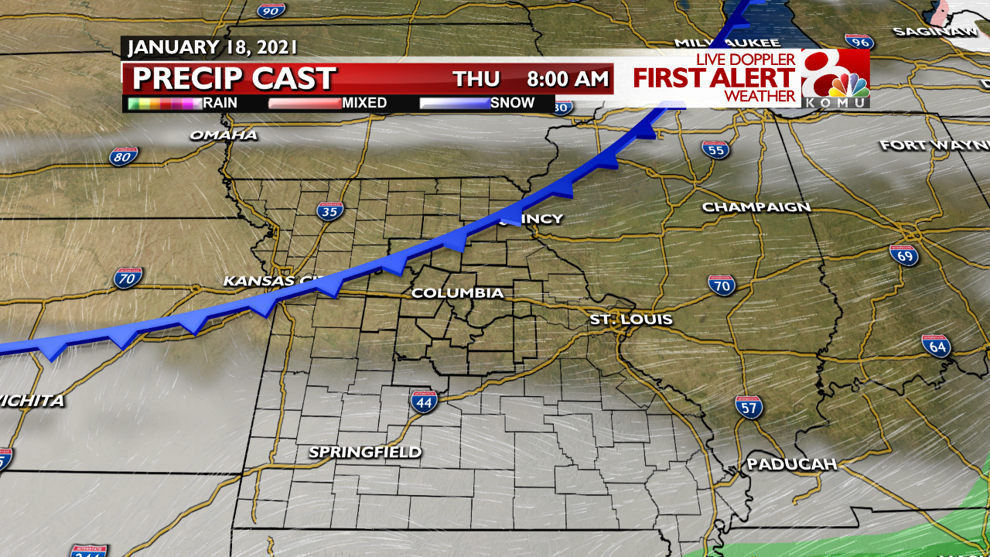 COOLER AIR RETURNS
Skies will return to partly to mostly cloudy on Friday, meaning we will see some sunshine with predominantly cloudy skies. Highs will be much cooler in the upper 30s, back to typical temperatures for this time of year.
Temperatures look to be a touch cooler on Saturday with highs in the middle 30s as our next storm system starts to develop out west.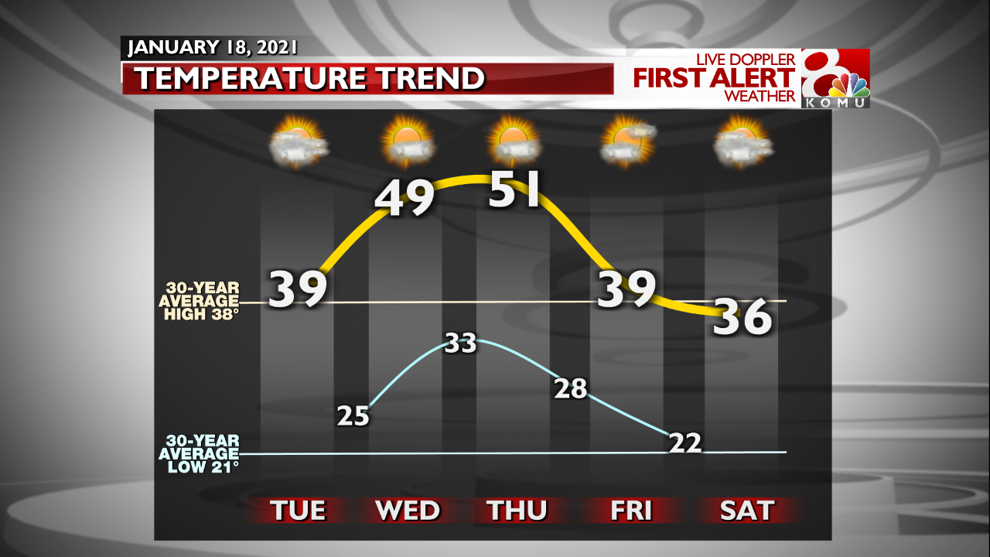 LOOKING AHEAD
Precipitation is possible starting on Sunday. Temperatures will need to be monitored closely as we will likely sit near the freezing point and warm slightly above it. 1 or 2° can make a big difference in winter weather, and it is simply too far out to tell how this storm will come together, but we will keep you updated as confidence grows.
Precipitation chances look to linger into the early part of next week, where a few rain or snow showers will be possible with highs in the middle to upper 30s.