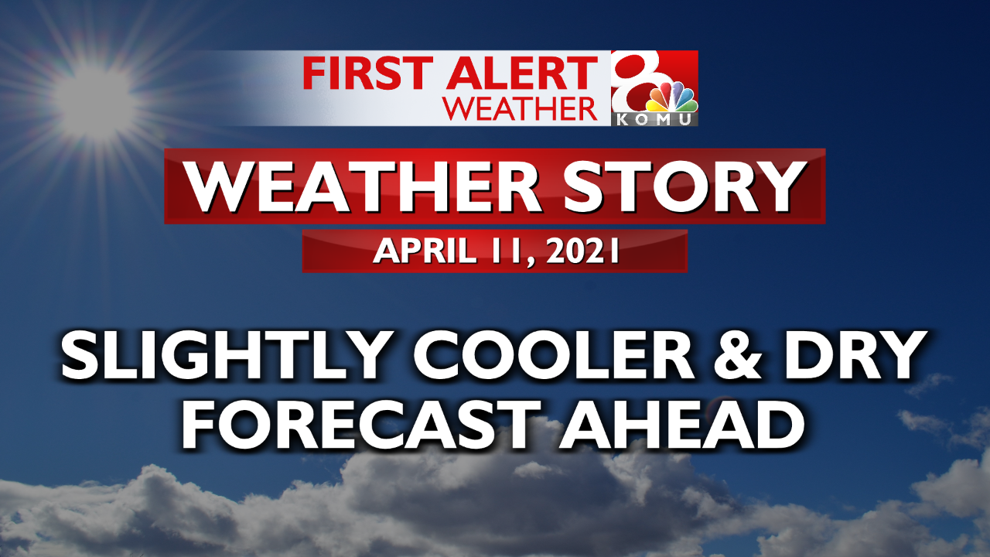 As expected, we saw a soggy start to our weekend. Most areas saw between 1-2" of rain as this system finally exited just before midnight. While today's forecast is dry, remember that the ground is still soggy and many river flood warnings are in effect (as of 5:45am Sunday). These include: the Missouri River east of Jefferson City, Moreau River, Petite Saline Creek, Moniteau Creek, Blackwater River, Chariton River and more.
Here are some rainfall totals from the Friday night-Saturday event. Let me know what your rain gauge saw!While the forecast is dry, the ground will still be soggy today. Many river flood warnings are in effect. The Missouri River is expected to crest Mon-Tues. @KOMUnews pic.twitter.com/xcPO5OWsUG

— Alexis Clemons (@KOMUAlexis) April 11, 2021
DRY & WARM SUNDAY
The low pressure system that brought us continuous rain yesterday has finally moved to our east, and it brought cloud cover with it. You can expect sunny skies and warmer temperatures today--we should be able to reach the lower 70s this afternoon.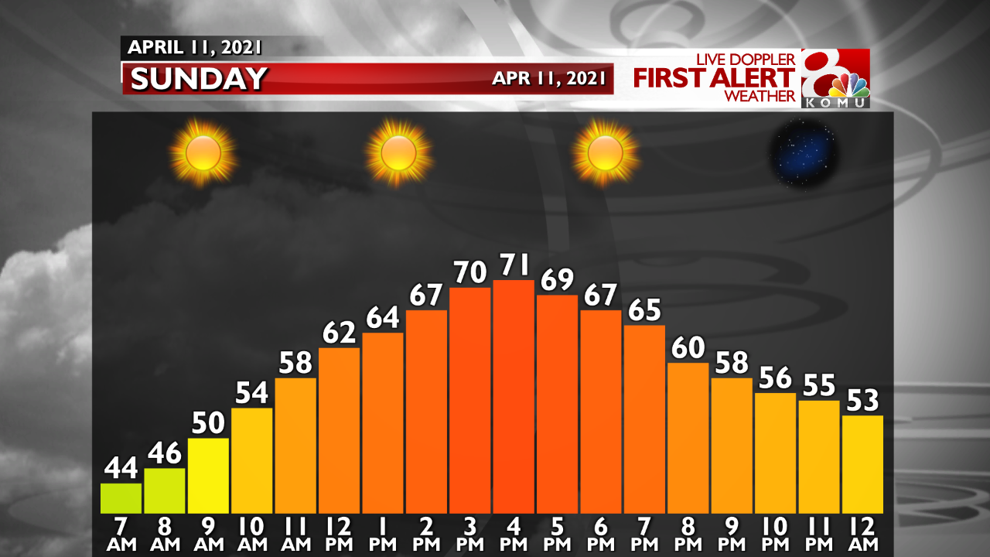 Sunday will also have a light westerly breeze behind that low pressure system. Gusts up to 20-25 mph are possible. Overnight, a dry cold front will approach us, bringing a northwesterly wind component and slightly cooler air for the coming week. Monday-Wednesday could also see that light breeze with gusts up to 25 mph, but temperatures will likely only reach the upper 50s and lower 60s.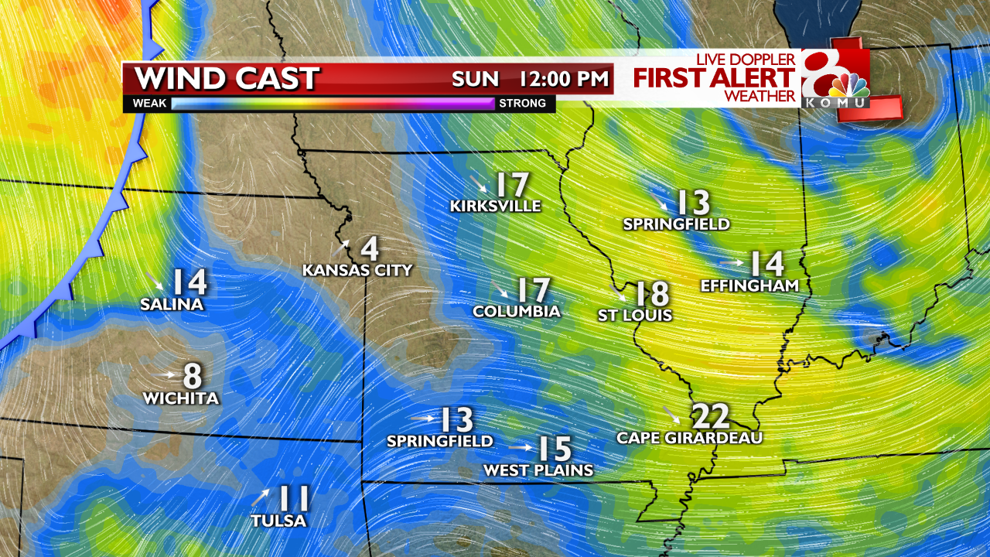 A LOOK AHEAD
Thankfully, rain chances look scarce for Mid-MO until Friday, which will hopefully allow yesterday's rainfall to dry up. Any rain chances this week before Friday should stay well south of the KOMU 8 viewing area, so we would only see varying cloud cover. Friday's rain chance is still far out, so it's only at a 20% at this point. As confidence increases within the week, we'll know more about the timing and location of this event.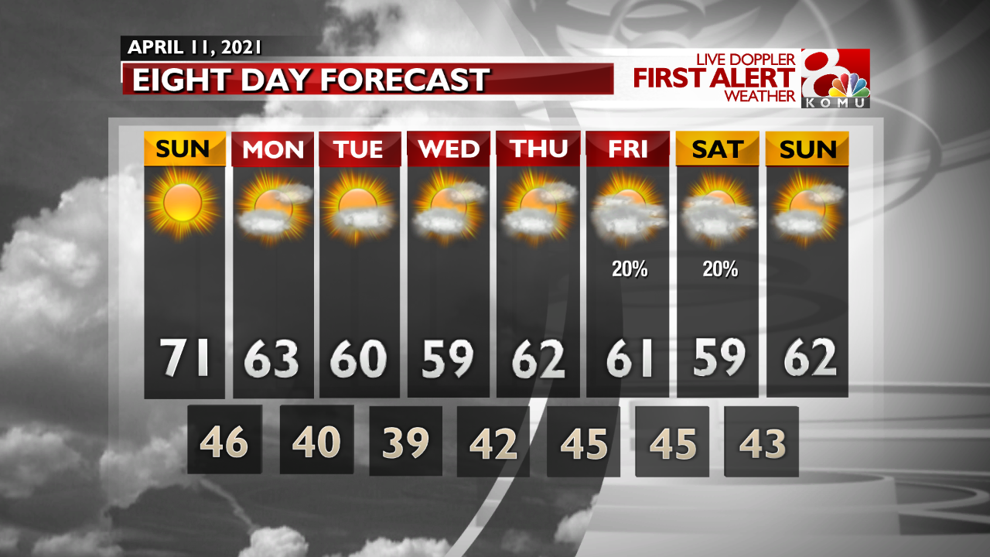 The average high temperatures for Mid-MO for this time of year are in the middle to upper 60s, and the 8-14 day temperature outlooks believe that we could be below that as we head into next week, as well. This forecast also believes that precipitation for that week should be below average.