Despite our morning temperatures on Friday being the coldest so far this season, we managed to warm up quickly to a high of 51. That warming trend will continue into today through the end of November into the beginning of December. With the exception of a minor hiccup on Sunday, temperatures will run above average for the next several days. 
WARMER SATURDAY, COOLER SUNDAY
Temperatures on Saturday will likely hit the 60s for many of us, particularly over western Missouri. If you haven't yet, this Saturday might be a good day to begin putting up those holiday decorations. Clouds this morning will lead to a sunnier afternoon.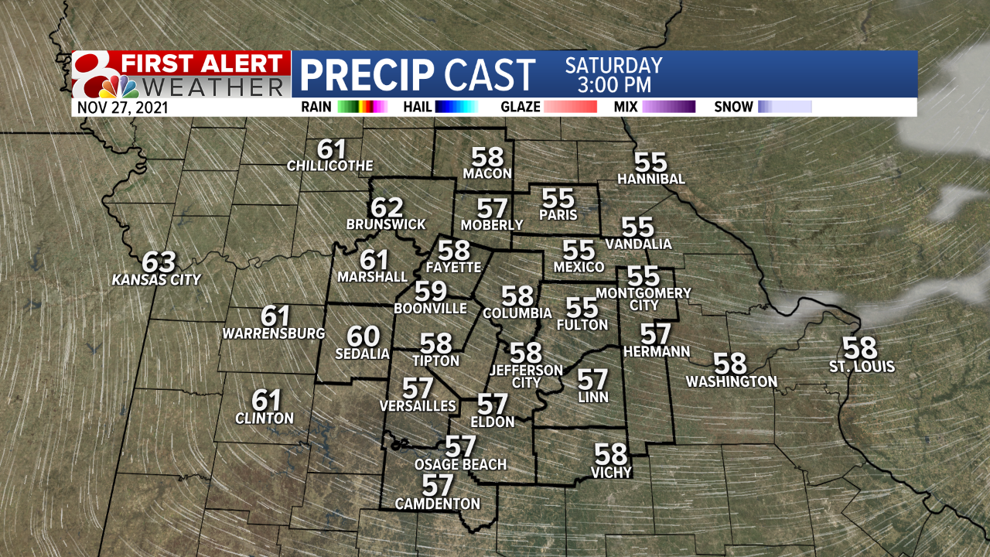 A cold front will attempt to make its way through Mid-MO Saturday night into Sunday, but will have trouble making a huge impact. The cold front will be dry, just an uptick in clouds along with a change in wind direction. Low temperatures on Saturday will drop to near freezing, while highs on Sunday will only be in the 40s. Although this is the "cooler" of the next several days, the high of 49 on Sunday will be right around average for late November.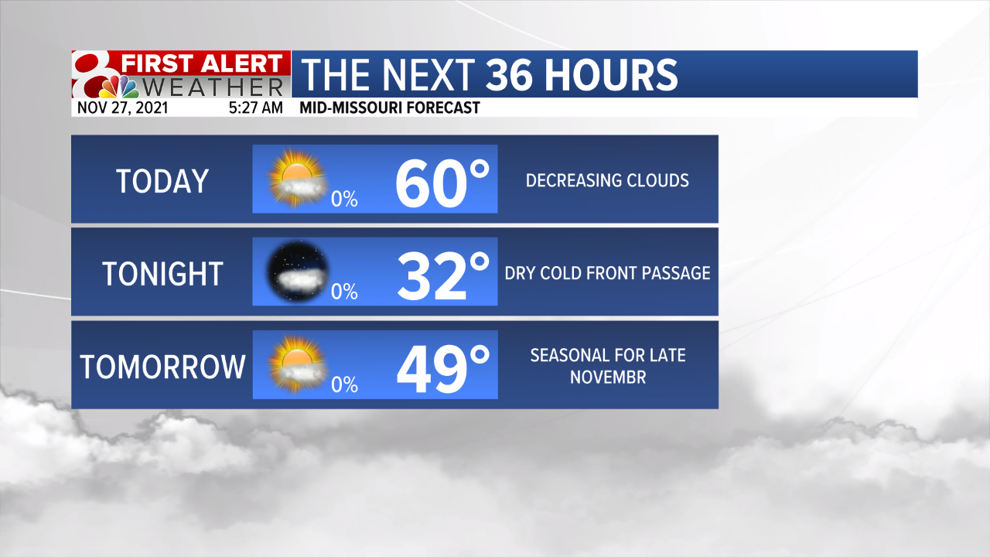 THE WEEK AHEAD
One can describe the week ahead as almost a "copy-paste" forecast, where there will be little differences in weather conditions from day to day. Temperature wise, Monday-Wednesday will see highs around 60 degrees plus or minus a degree or two on either side. Thursday we see a slight uptick in highs into the middle 60s, while Friday into the weekend temperatures drop back to normal. 
Low temperatures will fluctuate some through the week with temperatures ranging from the middle 30s to the middle 40s depending on the day.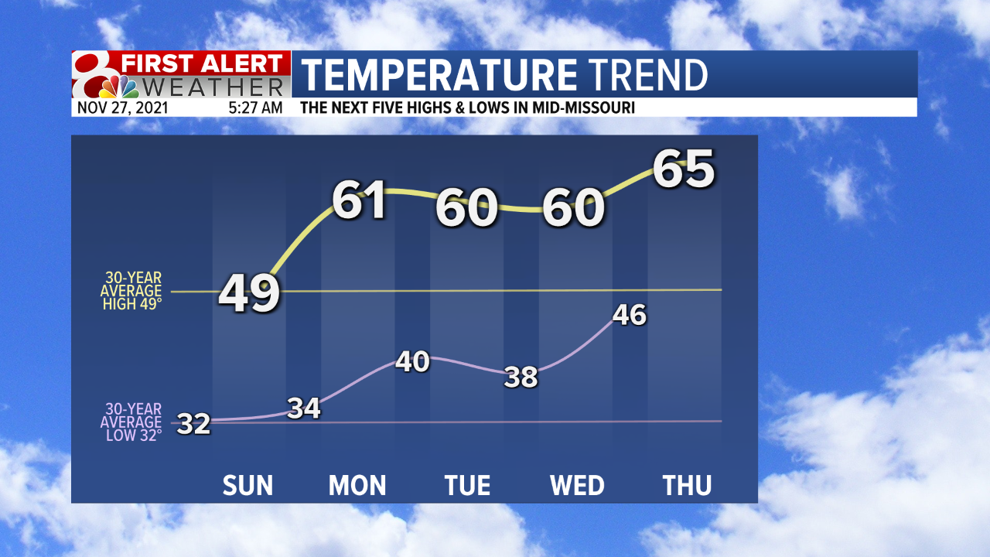 As for rain chances, there is none through at least Friday. Our next possibility of Precip is next weekend, but there are still many questions about when/if we even see any Precip. Stay tuned to KOMU as we get closer to next weekend.