Temperatures will be on a cooler note for Thursday, but conditions will get much warmer for Friday and Saturday.
SNOW RECAP
Mid-Missouri generally saw 2-4" of snowfall with heavier totals near I-44.
Most of mid-Missouri saw 2-4" of snow as expected, but most of it has already melted due to temperatures above freezing. The area hit hardest was southern Missouri, south of I-44, where some folks saw 5-10" of snow. #MoWx #MidMoWx #MidMo @KOMUnews pic.twitter.com/EqBNWyKIi9

— Matt Beckwith (@KOMUMatt) January 25, 2023
The official measurement for Columbia, Missouri came in at 2.2"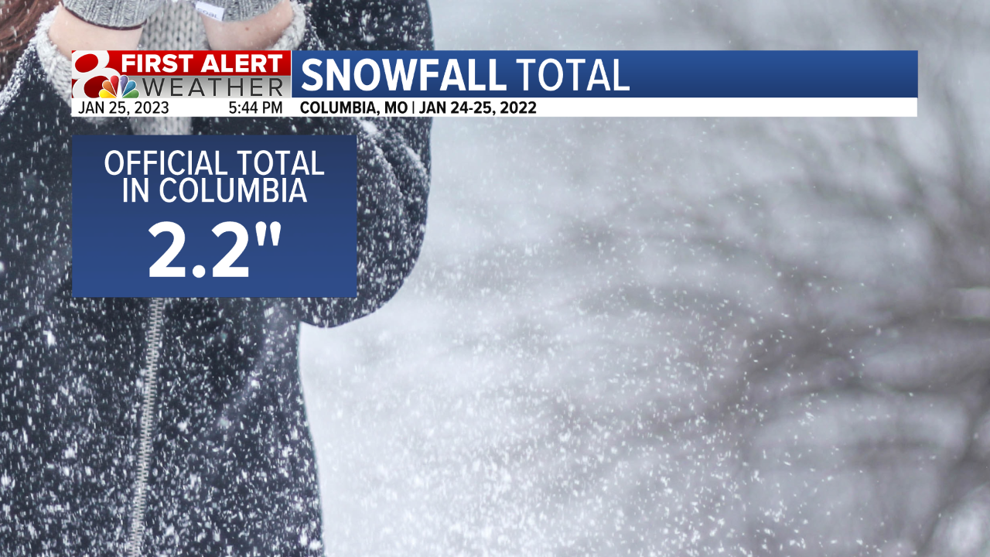 THURSDAY'S FORECAST
Thursday will start with mostly cloudy skies and morning temperature near 20°. Winds will be gusting out of the northwest at 30 mph bringing wind chills in the single digits to lower 10s. Watch for black ice in any areas that have water covering them.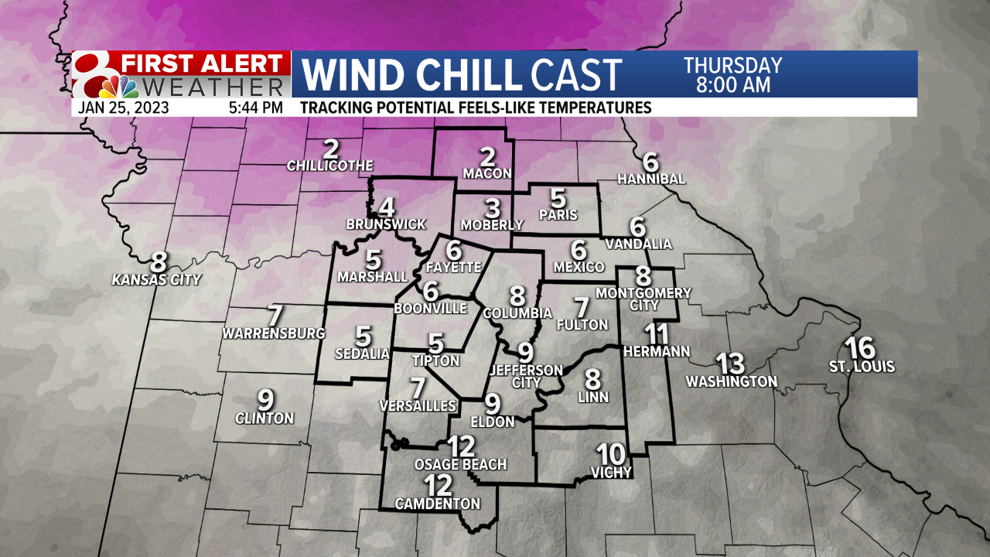 Sunshine should start to return for the afternoon with highs warming to near 30°.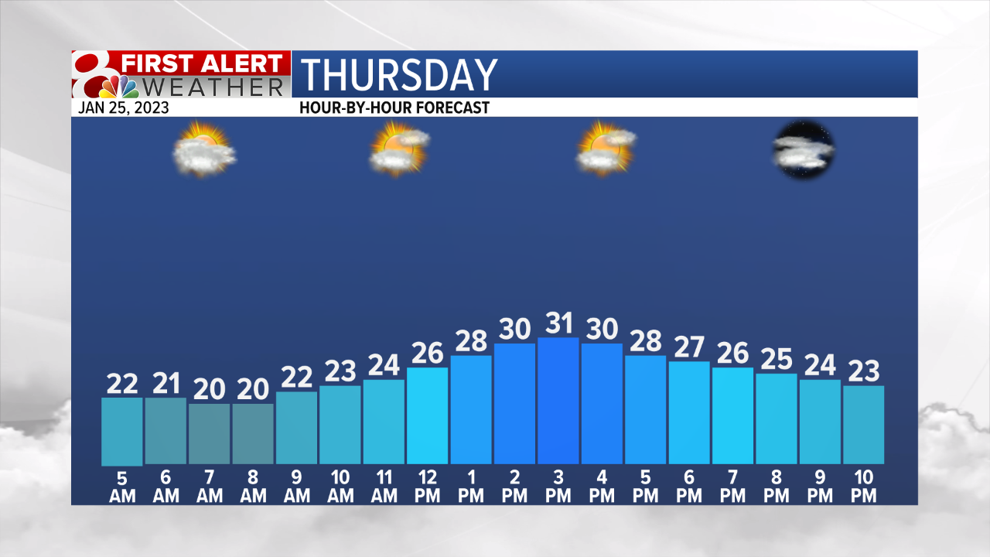 LOOKING AHEAD
Temperatures will drastically warm up for Friday and Saturday with highs in the upper 40s. Friday will feature a mix of sunshine and cloud cover, but we will see more cloud cover on Saturday ahead of a cold front that will bring a big drop in temperatures for Sunday.
Sunday's cooler air could be accompanied with a few flurries, but this doesn't look like a major system for us.