For those who are tired of the summer-like temperatures, heat index values, heat safety precautions, and sweating just walking outside? Well, this forecast has some good news for you!
LAST WEEKEND OF THE SUMMER
The weekend will still feature temperatures around 10 degrees above average in the upper 80s. Humidity will be noticeable but still low. The Mizzou home game is today, along with the bi-centinential parade in Jefferson City! The weather should cooperate nicely!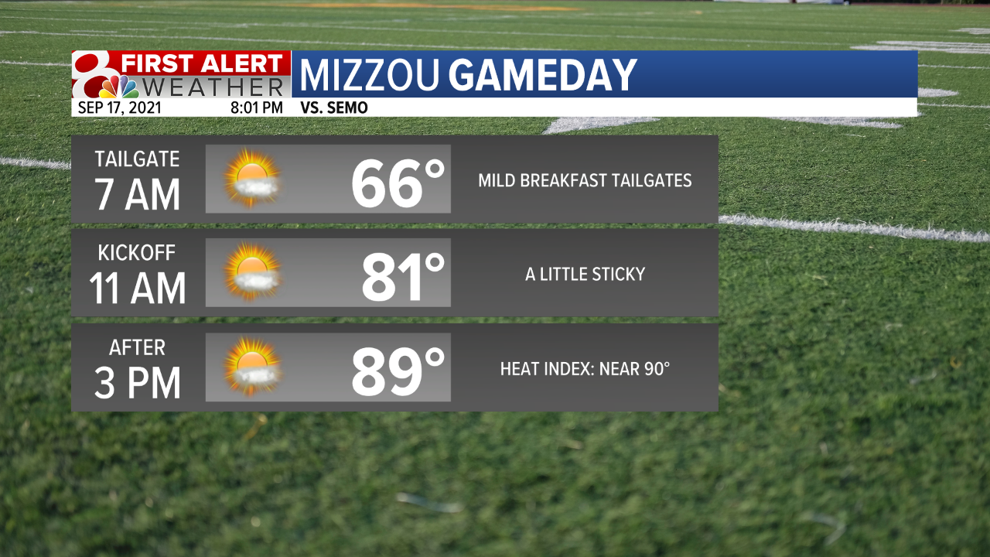 Sunshine is expected throughout with a few more clouds on Sunday. Might even see some isolated rain showers over southeast Missouri clip our southeastern counties on Sunday, low chance of this occuring but the cloud cover could inhibit our temperatures in the middle 80s. Monday will also feature warm conditions.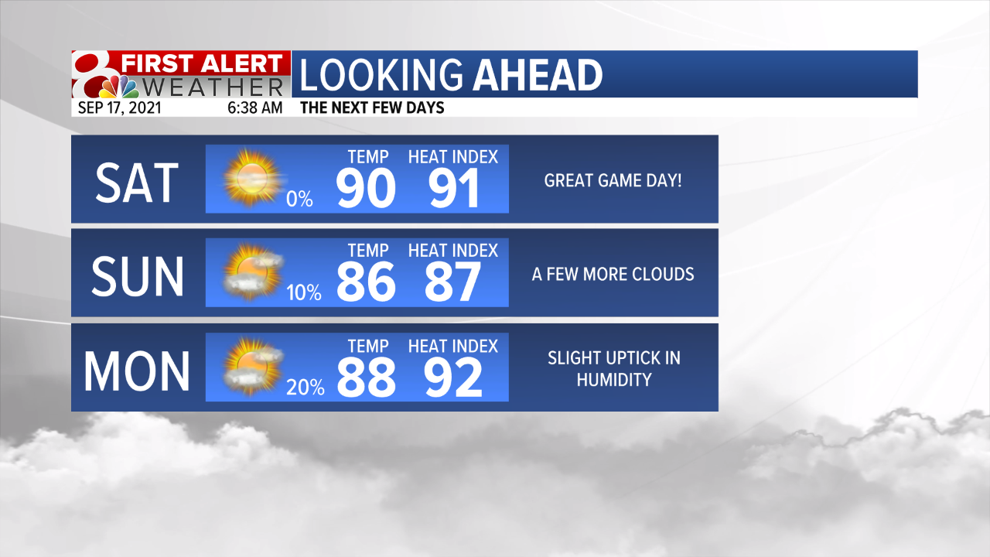 RAIN CHANCES
A cold front will approach our area on Monday bringing increased cloud cover through Monday afternoon. By overnight Monday into Tuesday, rain chances will begin to go up as the cold front moves through.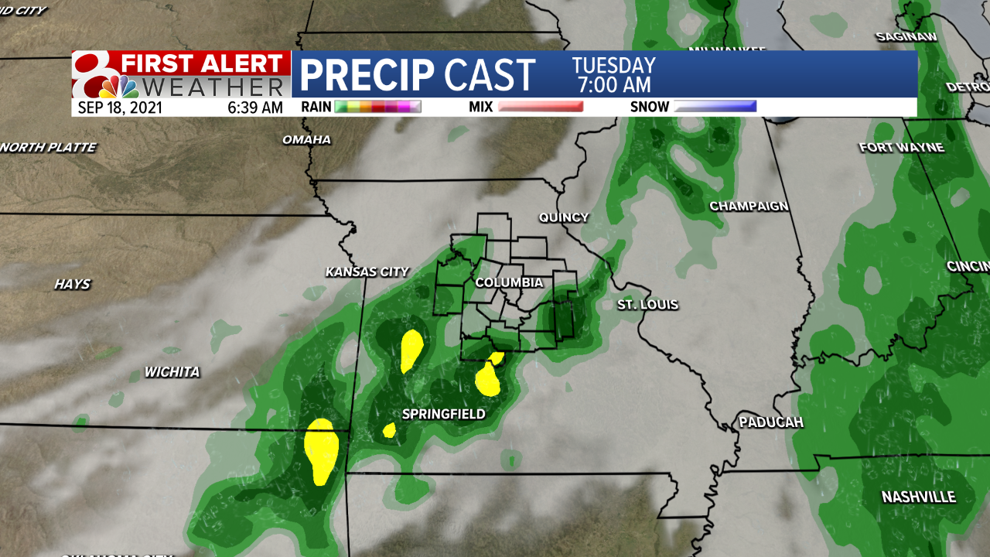 This front will be very fall-like with just a steady rainfall in some spots, not even any thunder will really be associated with this system. Rainfall amounts will be light with most rainfall amounts under an inch.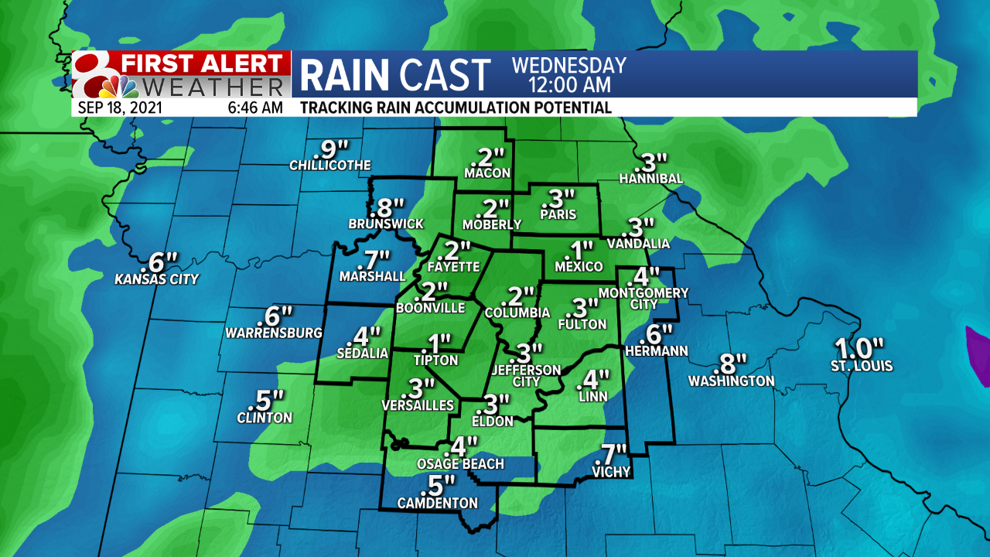 Rain chances will decrease Tuesday afternoon into the evening. 
FALL-LIKE TEMPERATURES...IN FALL
This front will be fall-like for another reason, the temperatures! Our temperatures will drop nearly 10 degrees into the middle 70s for the rest of the week! This is a few degrees below average as we begin fall. Low temperatures will fall into the lower 50s, with rural communities likely falling into the 40s.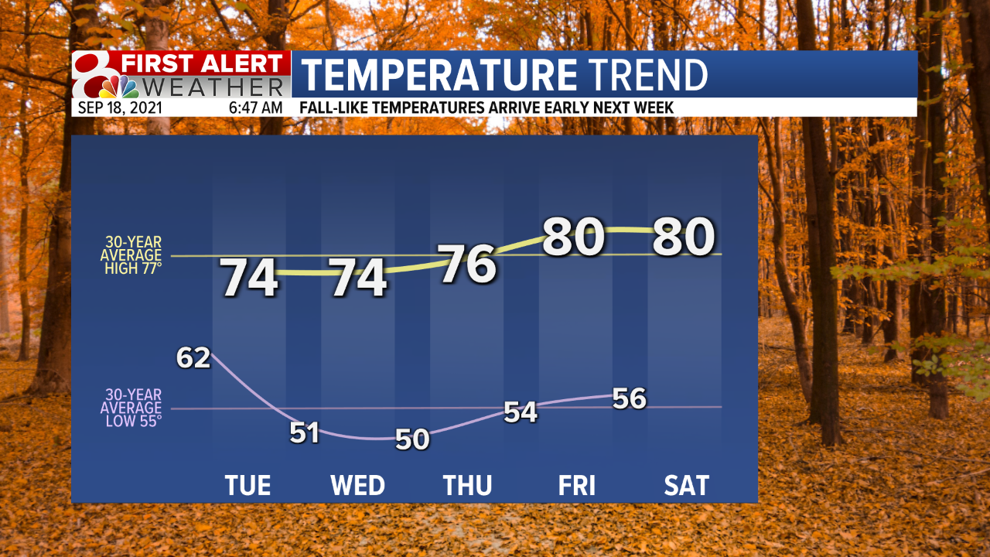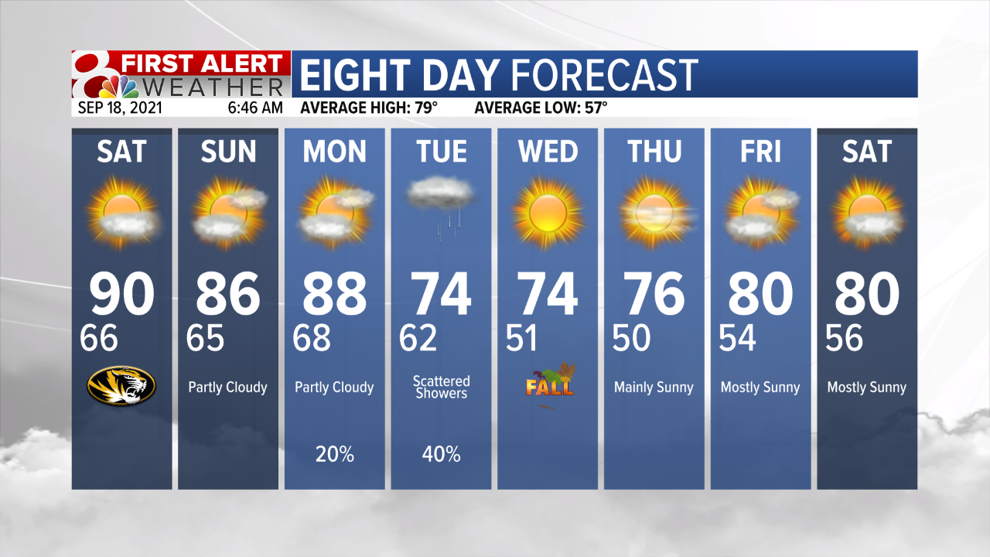 Fall-like temperatures will continue into next weekend as temperatures rise to near 80 degrees.