There will be a lot of rainfall over the coming days and while flooding is not expected, some of the rainfall totals could lead to some soggy soils across the region.
Rain is still out in Kansas this morning, may be this afternoon before we start seeing our first showers around central MissouriDry, cloudy and breezy until then with wind gust up to 30 mphhttps://t.co/lLUZxgcWNm #mowx pic.twitter.com/d7onZMF3wh

— Tim Schmidt (@komuTim) October 27, 2021
As of early Wednesday morning, showers are still in eastern Kansas and are slowly progressing east along an advancing occluded front. Rain probabilities will be highest (20-40%) over western Missouri during the morning, dry and cloudy elsewhere.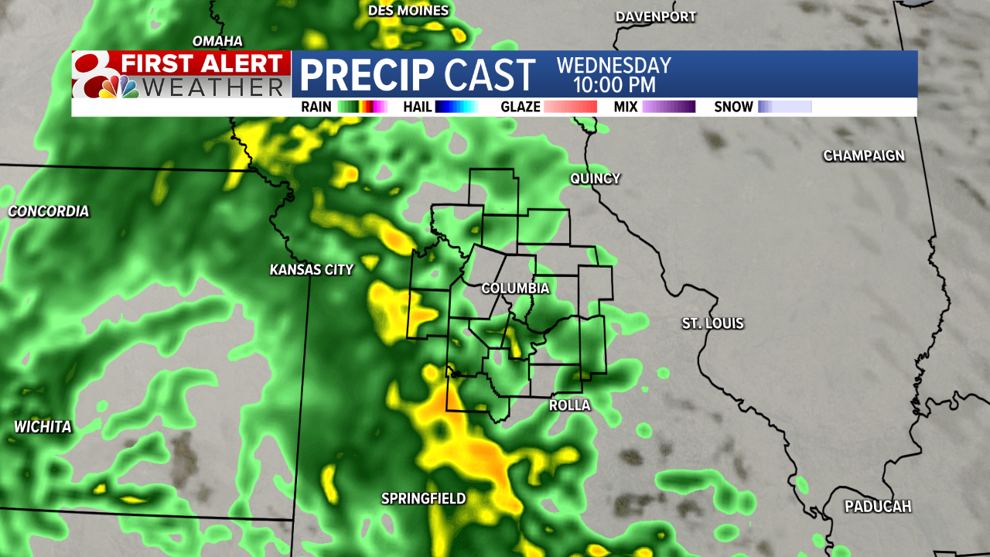 By this afternoon, showers will begin to redevelop and become widespread as the afternoon goes on. Rain is likely in central Missouri this evening and will continue overnight through the entire day Thursday. 
More rain is expected to continue through Friday, wrapping up by late afternoon. Rainfall amounts will be heavy at times, ranging from 1.00" to 2.00" accumulation.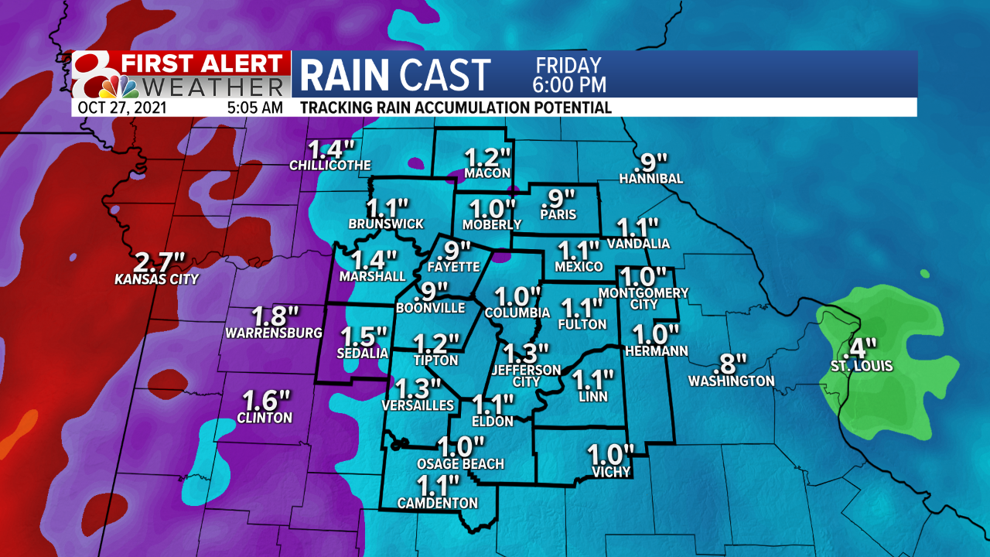 Just in time for the weekend will be the clearing of this rainy system! We expect lots of sunshine over the weekend with highs in the 50s to lower 60s. Halloween appears mostly sunny with a trick-or-treat temp in the 40s/50s.
There could be a very cold rain to begin early next week followed by the first widespread frost of the season around next Wednesday.