Happy Friday, folks! What a roller-coaster of a week we've had. From near 70 degree highs on Monday to snow on Tuesday to a hard freeze on Wednesday, we've seen quite a bit recently. And it's been cold. 
Are you ready some warmer days? If so, we've got great news! 
Friday Night - Saturday: Rain & Rumbles
Rain showers are expected throughout the overnight hours Friday night into Saturday morning. Here's what we're tracking in terms of timing: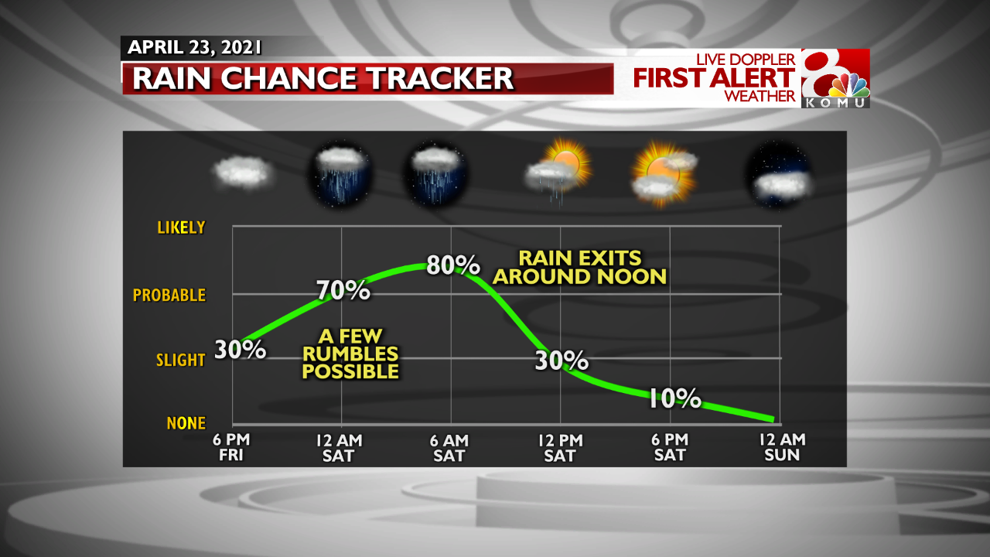 Showers are expected to develop early in the evening, then gradually grow more numerous throughout the evening and overnight. A few embedded thunderstorms are also possible, especially south of I-70 (where heavier rain is expected). We do not anticipate severe weather.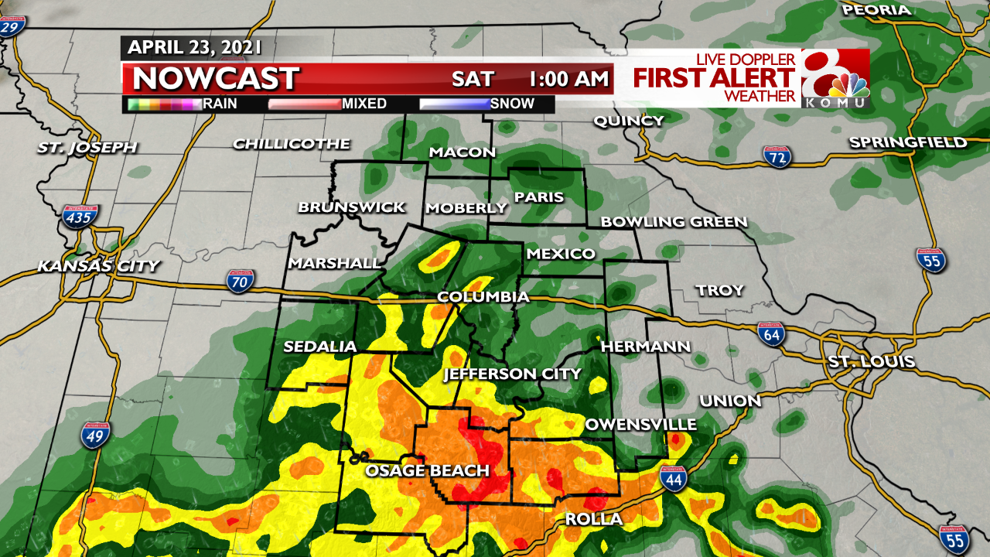 However, minor flooding will be a possibility near the Lake of the Ozarks. It is there that a band of heavier rain might set up overnight, leading to increased rain amounts. 
Rain showers look to continue through late morning to midday on Saturday. They should start to fizzle and push east of mid-MO by the noon hour, with cloud cover also gradually clearing from west to east. Many of us might see the sunshine by Saturday afternoon, and highs will warm into the lower 60s.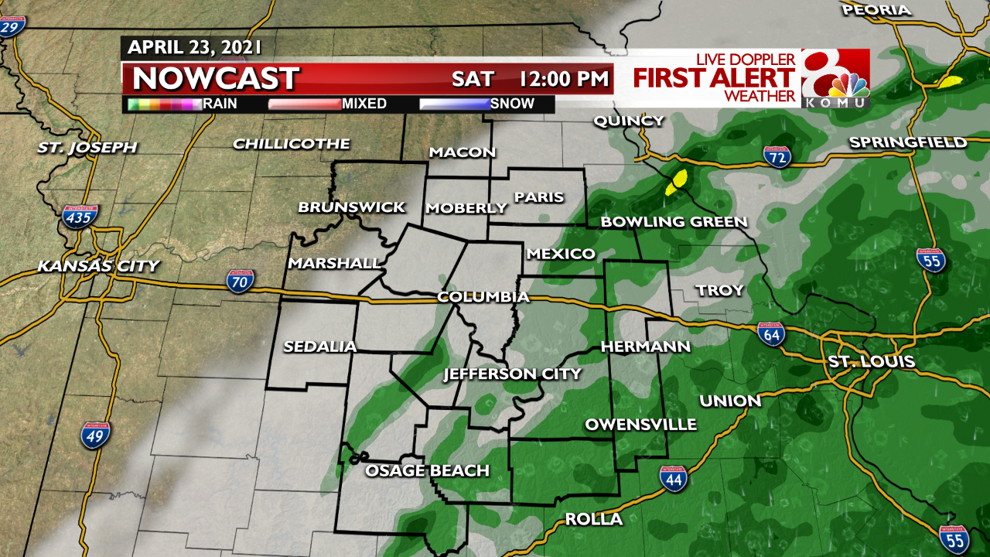 All said and done, rainfall amounts through Saturday afternoon should range from a quarter of an inch (northeast of Columbia) to more than an inch (south of Jefferson City).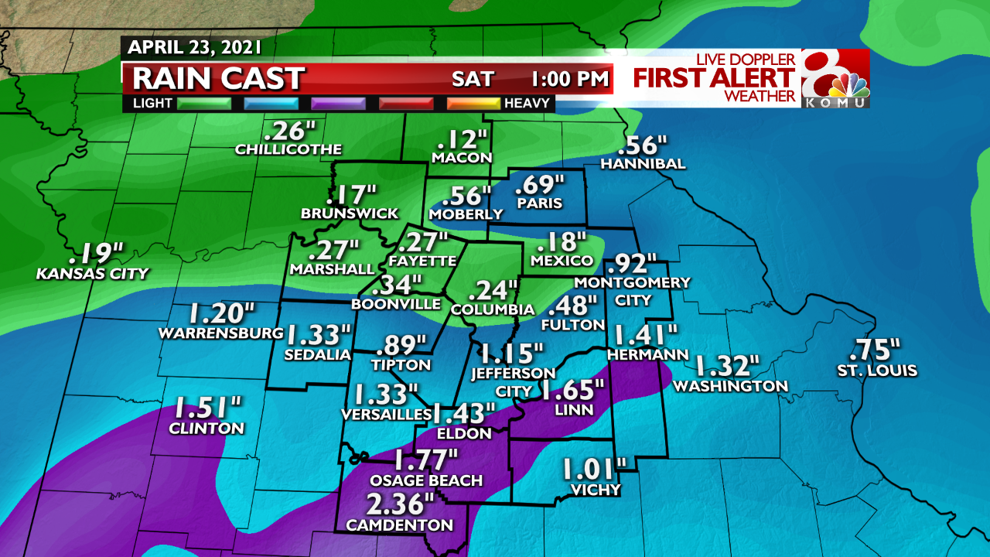 Sunday & Monday: Warm Weather Returns!
If you're a fan of warmer weather, you will absolutely love this part of the forecast! After rain moves out Saturday, our winds will switch around to the south on Sunday. We may begin our Sunday with patchy fog, but plentiful sunshine and south winds will bring our temperatures to near 70 by the afternoon.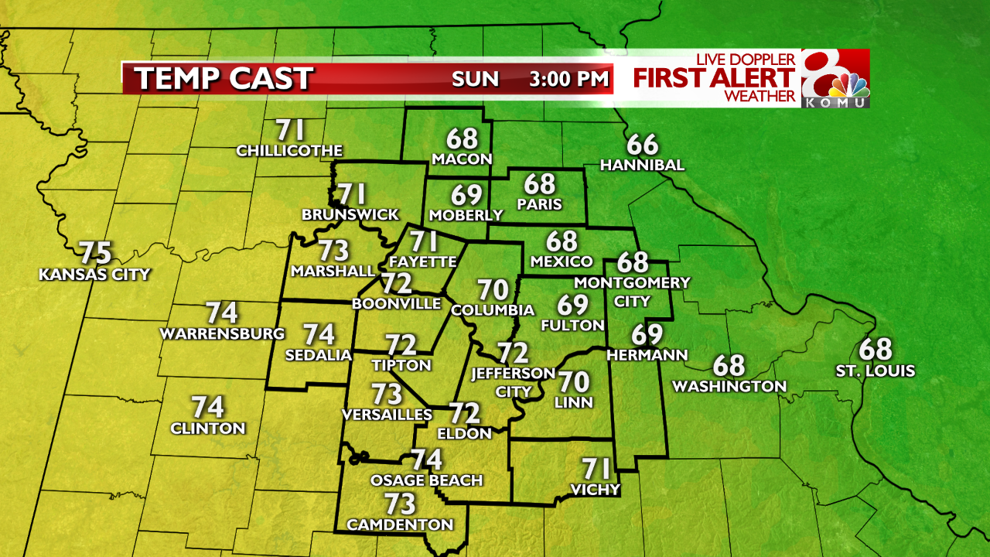 We'll get even warmer than that on Monday, with highs then in the lower 80s area-wide. What a turnaround from just a couple days ago! It'll also be a very windy day Monday, with gusts as high as 30-40 mph looking likely.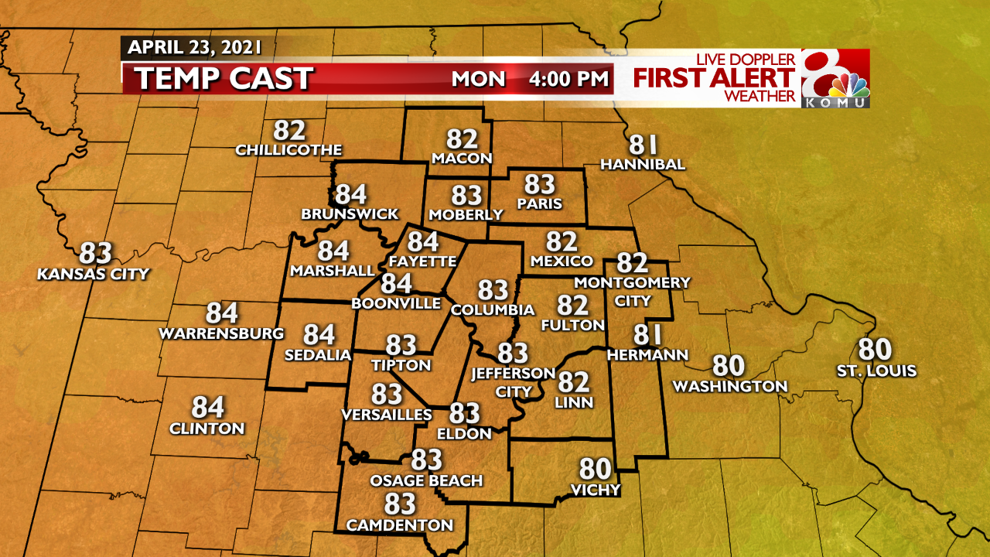 Tuesday & On: A Very Active Pattern
All our warmth on Monday will be drawn up ahead of an approaching storm system. That system will start to affect our weather Tuesday afternoon and evening. Showers and storms will be possible Tuesday afternoon, increasing in number overnight. It is too early to tell if these might be severe, but you'll want to stay with us as we know more.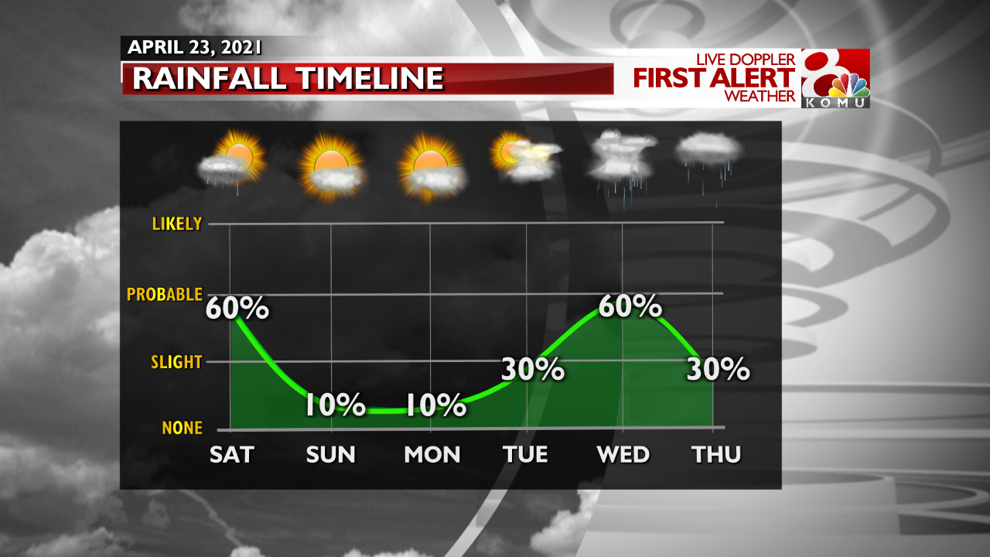 Rain and storm chances will peak on Wednesday, with computer models indicating the potential for heavy rain near the area. Again, it's too early to tell exactly what will happen.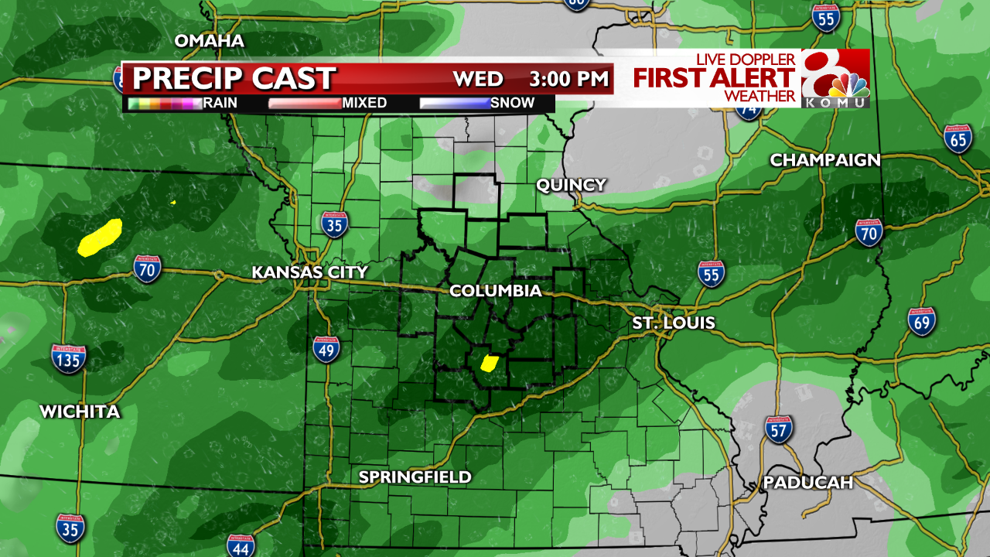 We'll know more once we get to Monday/Tuesday. Suffice it to say that midweek is looking very active, with thunderstorms and heavy rain possible from Tuesday evening through Wednesday night. 
Lingering rain on Thursday will help to cool things back down. Thursday currently looks like yet another cool and rainy day, with highs only in the upper 50s and lower 60s. Thankfully, this does not look to be an extended cool-down, and highs should rebound into the 70s next weekend.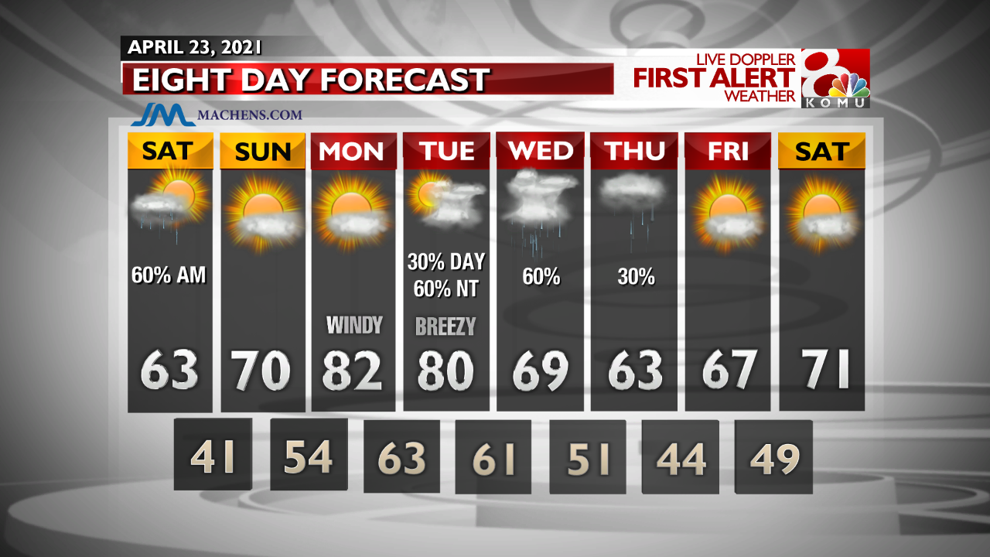 Have a great weekend!