Earlier morning thunderstorms will now focus in Illinois this afternoon leaving us in central Missouri cloudy and cooler with a few scattered showers.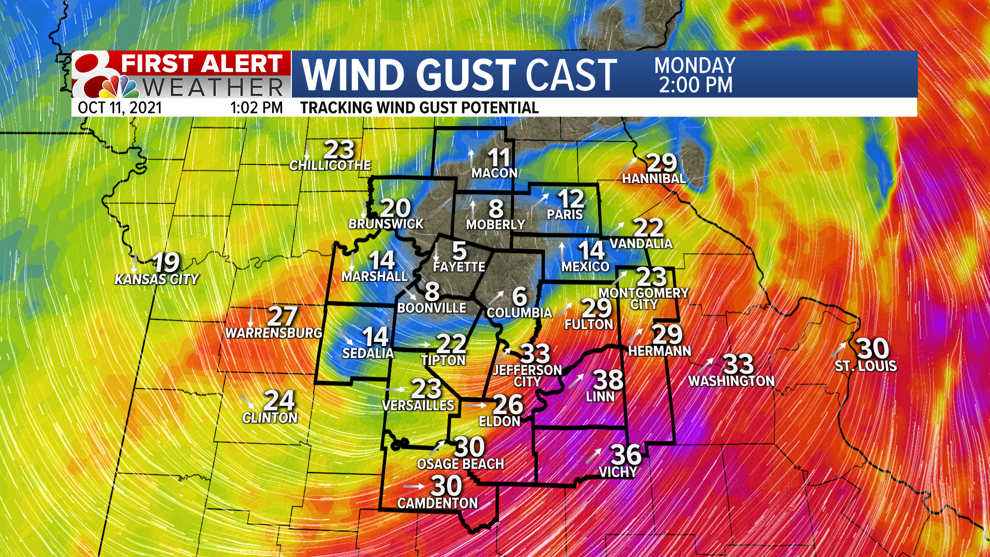 Winds will be very breezy this afternoon from the west at around 15-20mph, gusting to 35 mph. Temps will also be cooling through the day, falling in the upper 50s by 3-4pm. Overnight lows are expected in the upper 40s to lower 50s across the region.
After a brief nice day on Tuesday where sunshine will return to our skies, the next round of showers and storms will quickly return early Wednesday morning. This will begin a stormy pattern where rain will be possible from Wednesday through Friday.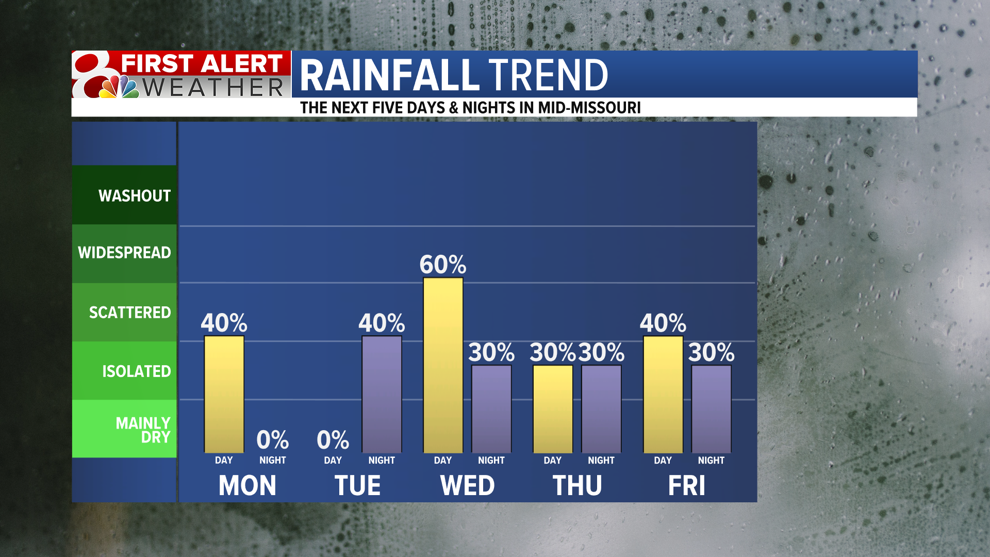 Ultimately, this wet pattern sets the stage for tranquil and autumn-like weather for this upcoming weekend. Conditions will be very cool in the mornings and mild in the afternoons this weekend with highs in the middle 60s.
Frost is not expected this weekend, but temps could drop in the upper 30s for some locations. Watch for the changing of colors in leaves across the region this weekend!