Many have witnessed a more hazy sky over Missouri and the eastern two-thirds of the country due to wildfires in Canada and the Pacific Northwest.
This hazy sky has actually caused our daytime high temps to be cooler than expected by one to two degrees - less maximum solar radiation (sun's rays) reaching the ground.
By this weekend, we are expecting lesser concentrations of smoke and ash particulate in the atmosphere over Missouri which should lead to a slightly warmer temperature - highs in the lower to middle 90s this weekend.
Heat advisories in effect for parts of Missouri this weekend, excessive heat warnings for the Kansas City metroExpected high in the 90s with heat indices in the 100s #mowx @KOMUnews https://t.co/lLUZxguxEU pic.twitter.com/LMXJPKLooR

— Tim Schmidt (@komuTim) July 23, 2021
Big heat and humidity expected for this weekend in Missouri and much of the Midwest. Heat advisories have been issued by the National Weather Service for northern Missouri and the St Louis area. Kansas City is under an excessive heat warning this weekend
FRIDAY'S FORECAST
Some patchy fog will be possible in the morning followed by a partly cloudy haze. Morning temperatures will be in the lower 70s with highs nearing 90 degrees. Heat Index values will be in the middle to upper 90s.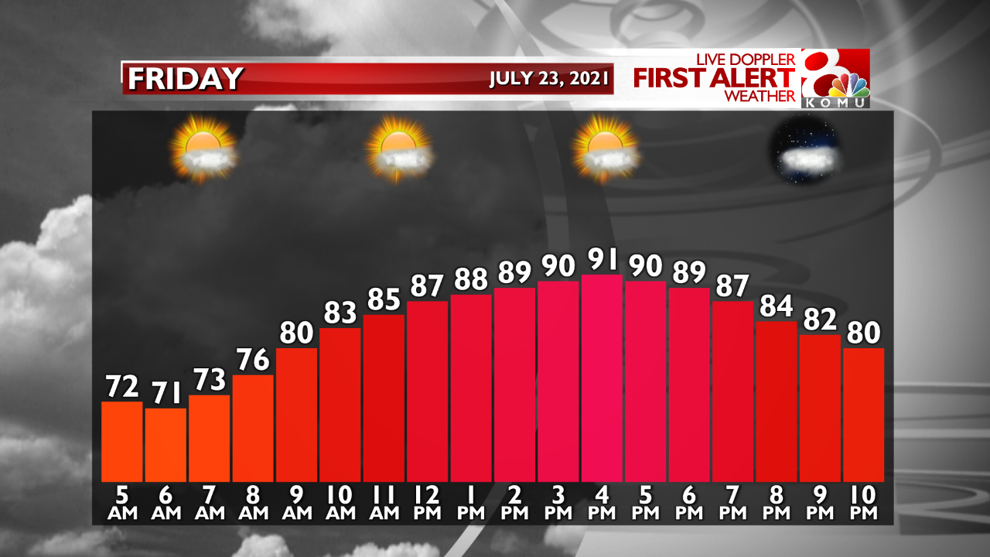 FOCUS ON HEAT INDEX
As heat and humidity return to the region, the heat index will be a major focus during the weekend and next week.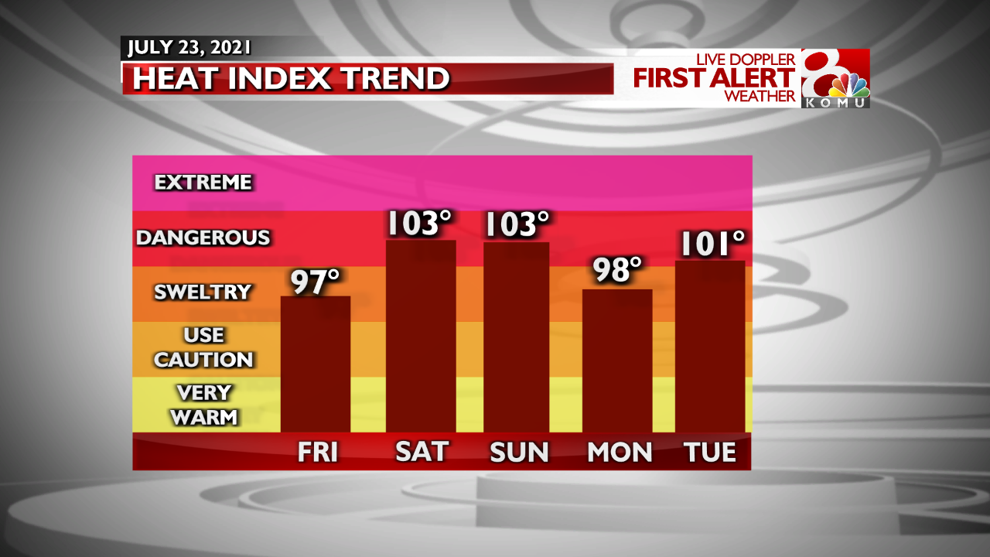 Heat indices will reach the middle to upper 90s Friday and will range from 100 to 105 this weekend and for much of next week. Please take steps to stay cool and hydrated over the next week to avoid heat exhaustion which can eventually lead to heat stroke.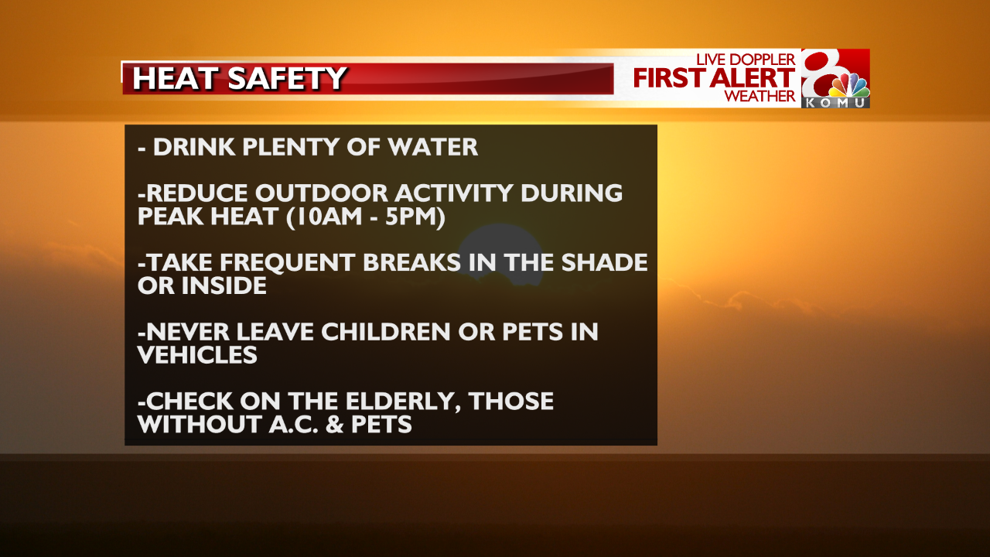 LOOKING AHEAD
Rain chances are limited over the next week but there will be a slight chance for storms on Monday of next week as a dying line of thunderstorms tries to push south. 
Temperatures will remain in the 90s most of next week.