The heat and humidity have slowly been building and that trend is going to continue through the weekend and into next week.
WEEKEND FORECAST
Saturday will feature mostly sunny skies through the day with morning temperatures in the lower 70s. Highs will warm to the lower 90s with a heat index near 100.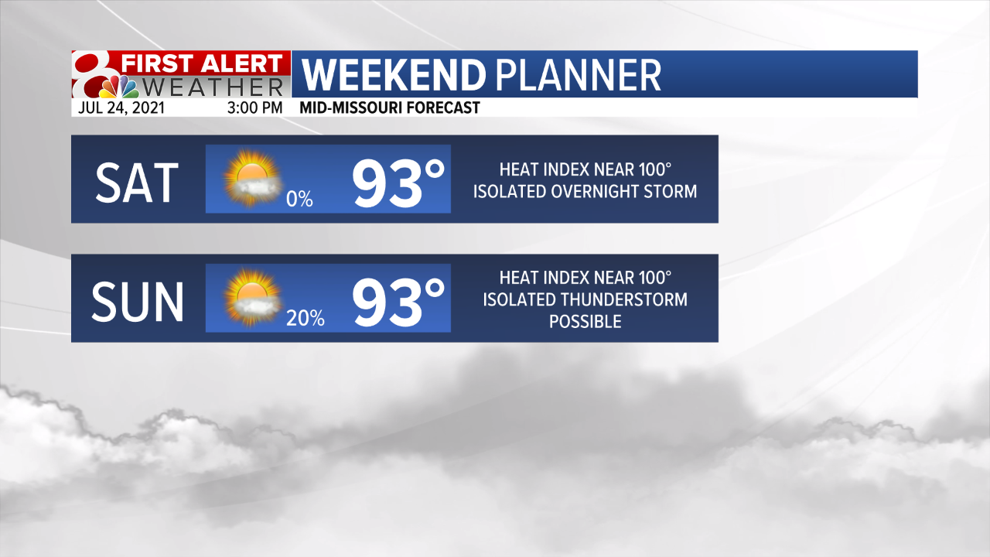 Sunday will be a very similar day with highs in the lower 90s and heat index values near 100°. An isolated shower or thunderstorm will also be possible, but most of the region will stay dry.
ATMOSPHERIC SMOKE
Skies have been hazy over the last few days due to smoke from wildfires in the west. There should be a lower concentration of smoke for Saturday, but levels are expected to pick up on late Sunday into next week.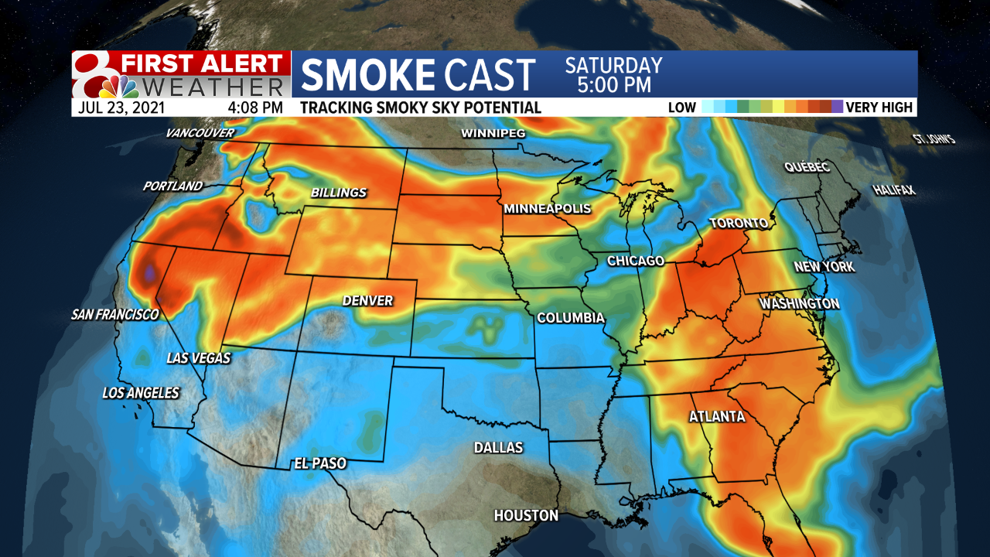 Air quality is not an issue for most, but if you are sensitive to air quality issues it is a good idea to take proper precautions.
LOOKING AHEAD
Heat and humidity are expected to continue into next week with highs in the 90s and heat index values in the triple digits most of the week.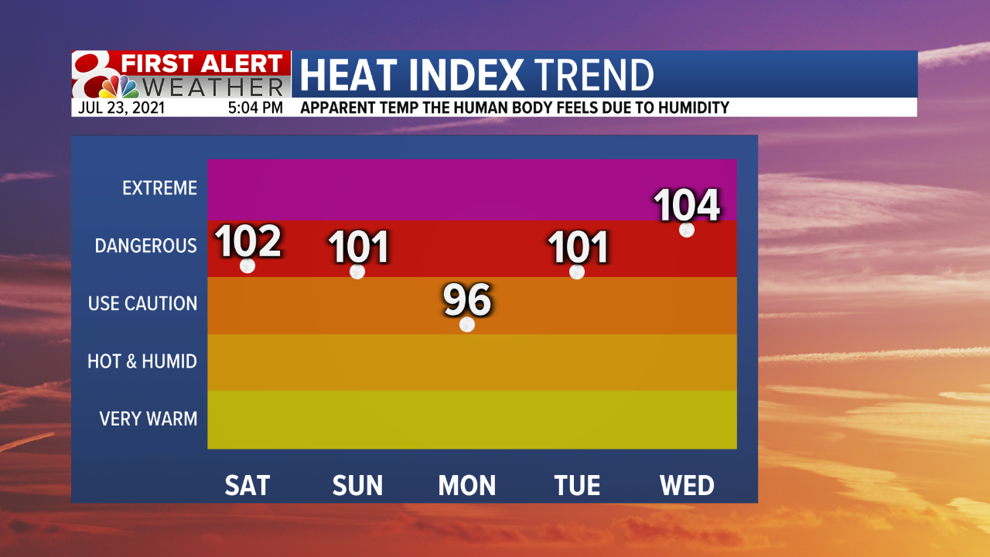 There is a slight chance of isolated showers and thunderstorms on Monday, but the trend has been towards a drier day. At this point, I expect most of us to stay dry.