Temperatures are warming up and we will be heading into July with not only heat, but increased humidity plus thunderstorm chances.
The rain will hold off until Friday night. Until then, it's more sunshine Thursday with very low humidity. Highs this afternoon will reach the lower 90s. No significant increased heat index due to the very dry air today - Relative humidity this afternoon will average 28%, meaning you could shock yourself on metal objects.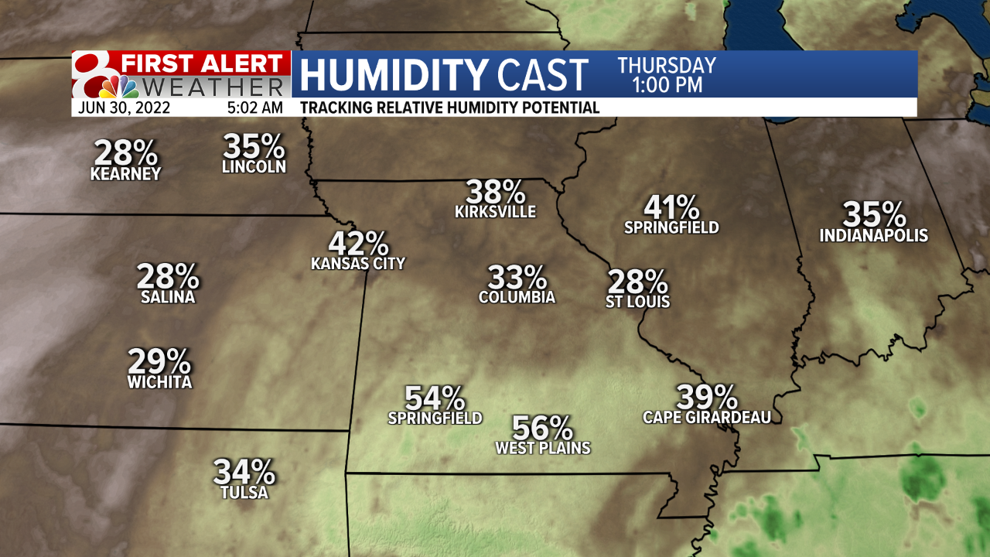 Thunderstorms are possible over the holiday weekend, especially on Saturday where passing showers and thunderstorms are possible, if not trending likely. Only isolated storms are possible Friday evening, Sunday and Monday.
It will be noticeably more humid and muggy starting Friday and this will lead to higher heat indices over the upcoming holiday weekend.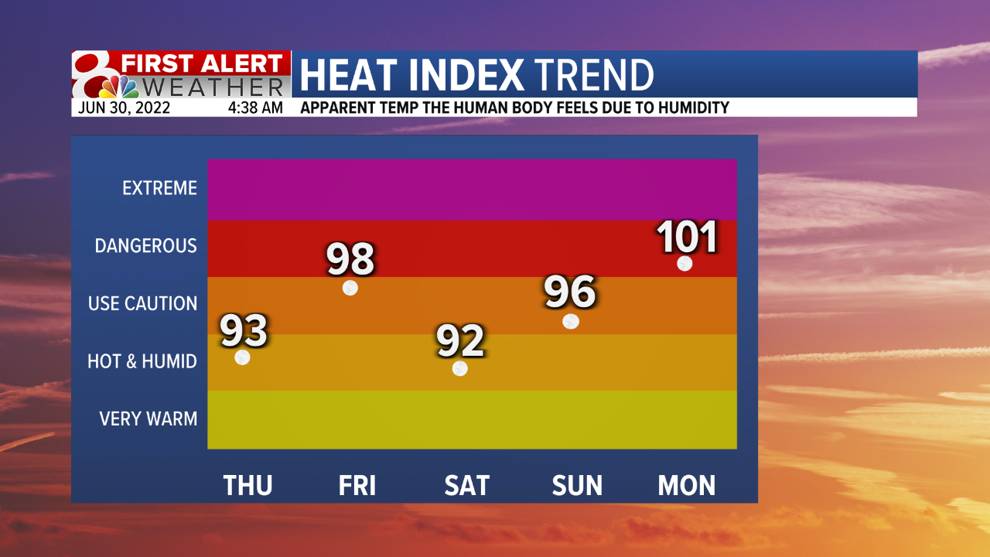 Temperatures this weekend will reach the upper 80s with heat indices in the 90s. Monday will be very warm and humid, feeling like 100 degrees. This hot, humid trend will continue for much of next week, so will the isolated pop-up storm chances.